WHITSUNDAYS Tours And Activities
Day Tours
Overnight Tours
Scenic Flights
Experiences and Activities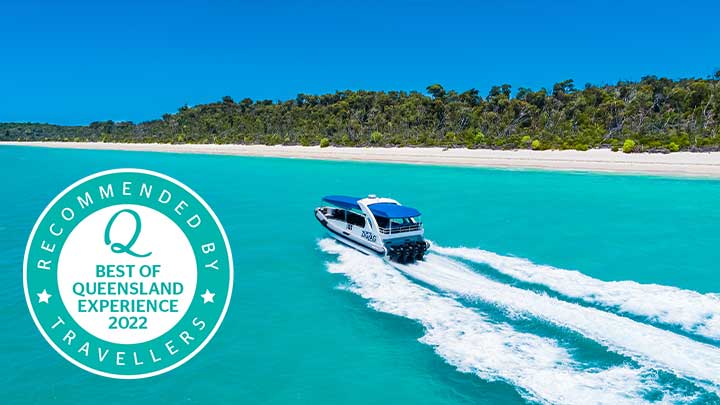 ZigZag Whitsundays Day Tour
2 Beaches – 2 Lookouts – 1 Snorkel Location
Full-Day Tour With 30 Guests 3 Crew, Visits South Whitehaven Beach, New South Whitehaven Lookout, Chalkies Beach, Haslewood Island Lookout, Snorkel location
Included – Lunch, Snacks, Snorkel Gear, Wetsuit. Fast boat, Low seasickness probability Dynamic Pricing, Family-Friendly Pricing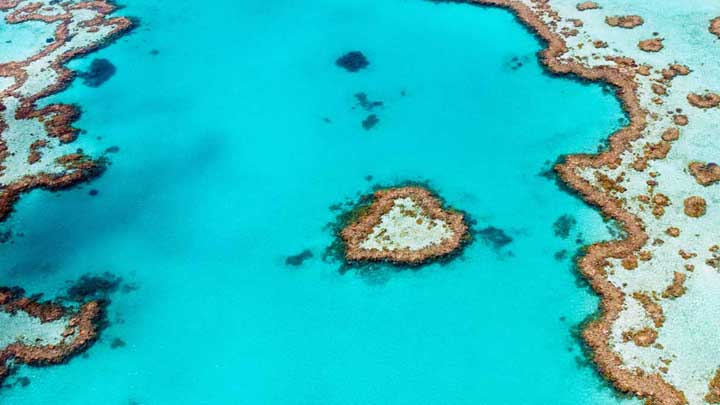 From $229 WITH PROMO CODE

WIRSF22
60 – 70 Minute Flight Time, With Small Numbers Of 5 people Max
Fly Over  The Great Barrier Reef, Famous Heart Reef, Whitehaven Beach, Hill Inlet Swirling Sands, Whitsunday Islands and Airlie Beach
Modern Comfortable Plane With Guaranteed Window Seat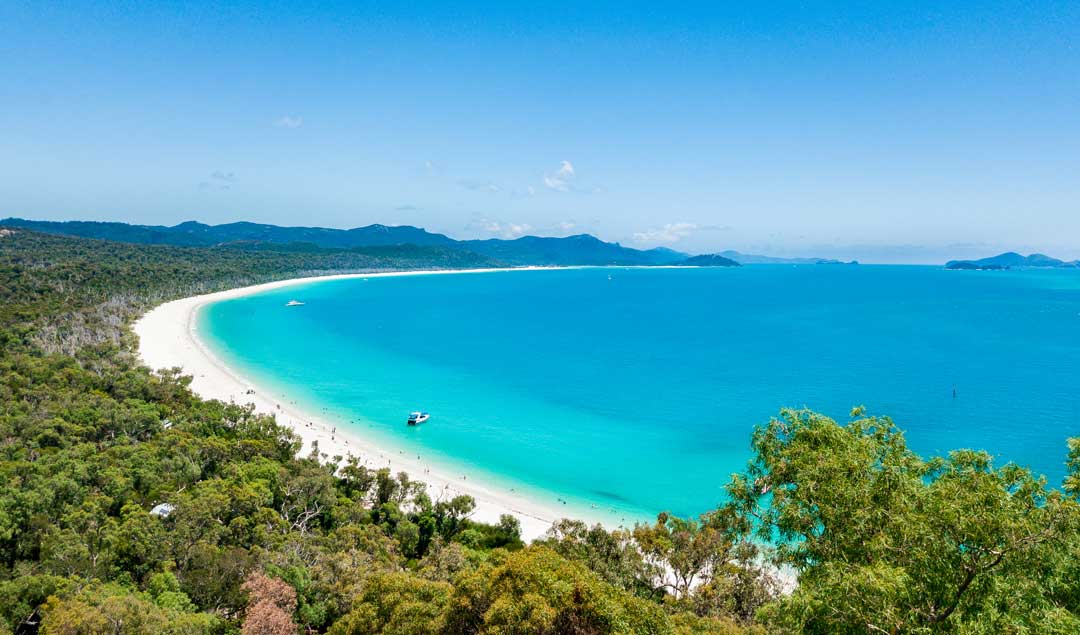 Whitsundays Sea And Sky Combo
Full-Day Tour With ZigZag Whitsundays 30 Guests 3 Crew, Visits South Whitehaven Beach, New South Whitehaven Lookout, Snorkel locations.
PLUS 
70 Minute Scenic Flight Over Heart Reef, Whitsunday Islands, Whitehaven Beach And Great Barrier Reef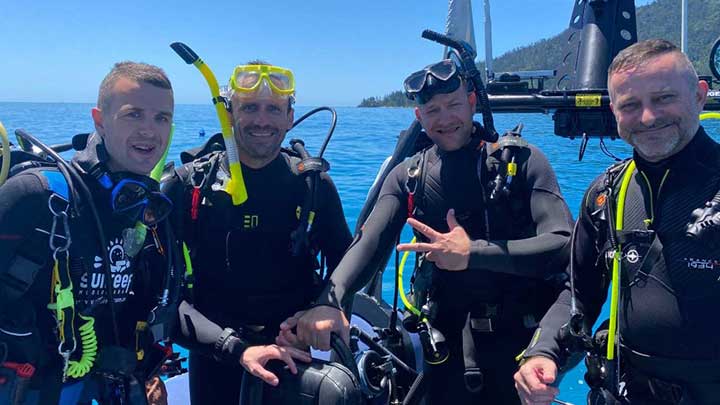 Airlie Beach Scuba Diving Day Tour
From $289 Including 2 Dives and Equipment 
Aqua 5 is a devoted diving day trip running out of the Port Of Airlie.
Their Airlie Beach Scuba diving tour provides Island diving at its greatest! Experience pleasant drift dives along the reef shelf close to Black island next to Hayman Island
Snorkelling options are available to friends or family not wishing to dive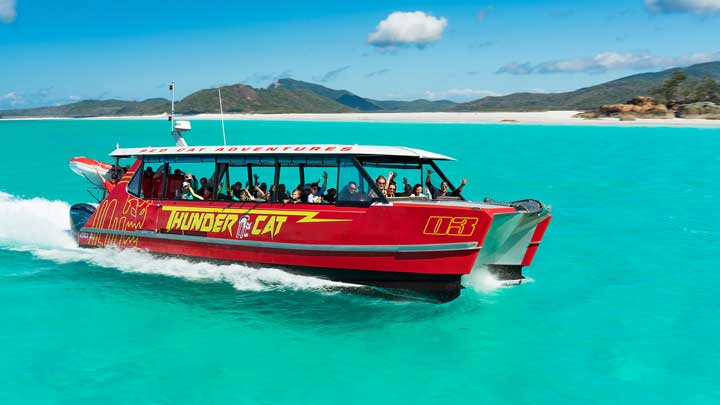 Full-Day Tour With 38 Guests 2 Crew
Visits North Whitehaven Beach, Hill Inlet Lookout, 2 Snorkel locations
Includes Lunch, Snorkel Gear, Wetsuit
Fast boat, Courtesy Pickup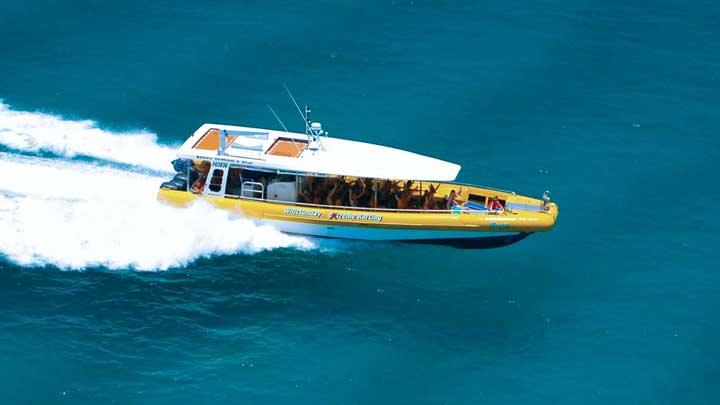 Full-Day Tour 32 Guests 2 Crew
Visits North Whitehaven Beach, Hill Inlet Lookout, Snorkel Location
Includes Snorkel Gear Included
Fast boat Low seasickness probability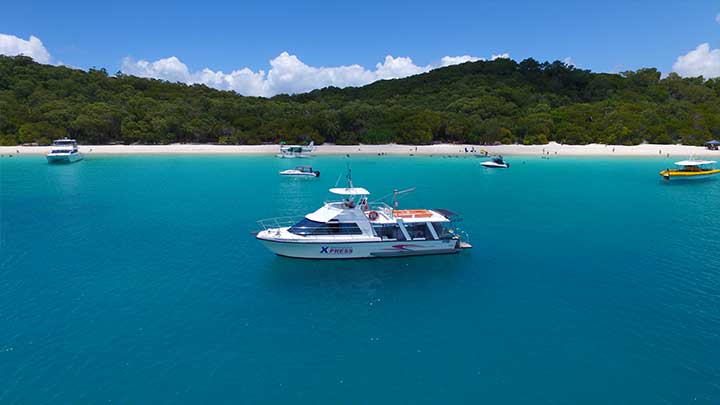 Full-Day Tour Including Hill Inlet Lookout
South End Lookout, North and South Whitehaven Beach
Beach BBQ And Guided Walk
All Ages Welcome, Courtesy Pickup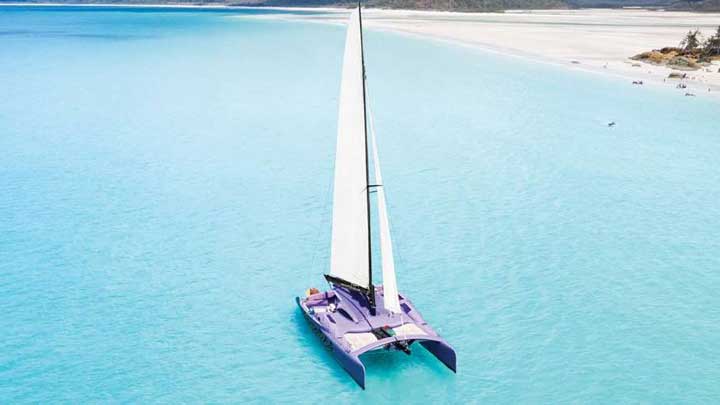 Full-Day Tour
Including Hill Inlet Lookout, and  Whitehaven Beach
1 Snorkel location
Lunch Snorkel Mask and Wetsuit Included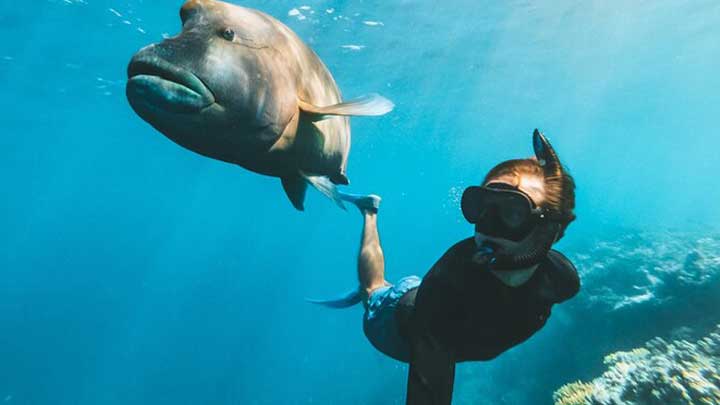 Outer Great Barrier Reef Tour
Departs From Airlie Beach, Day Dream and Hamilton Island
Ferry Transfers To Reef World
Snorkelling plus all equipment
Scuba Diving optional extra 
Buffet Lunch Included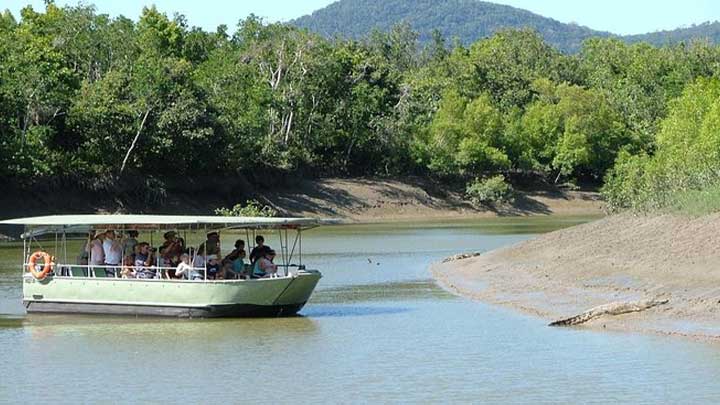 6 hour day includes
Saltwater crocodiles Proserpine River cruise plus
Open-air wagon for unique wildlife Experience traditional Australian "bush tucker", damper and billy tea plus delicious Aussie BBQ lunch
A small group of 30 guests with an Informative and friendly guide.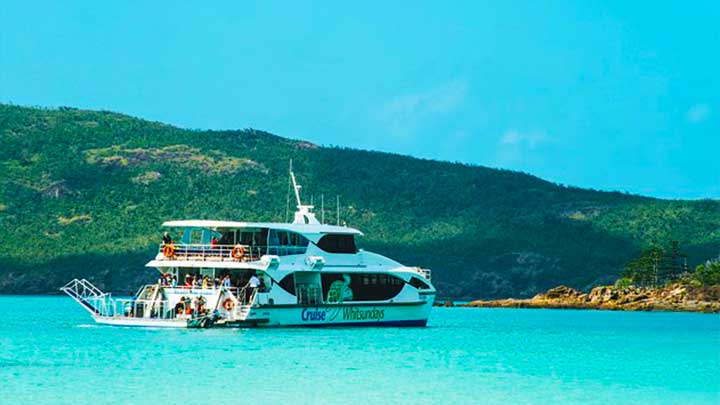 Whitehaven Beach Plus Hamilton Island
Self-guided tour of Whitehaven Beach and Hamiton Island
Cruise in style and comfort on a ferry Admire the turquoise water and white sand of Whitehaven Beach, 
Explore Hamilton Island
Free time included in Hamilton Island and Whitehaven Beach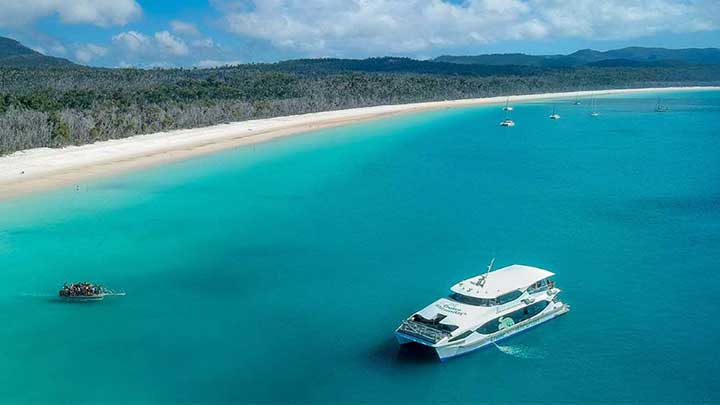 Whitehaven beach half day
Half-Day Tour To Whitehaven Beach
Scenic return cruise In A Air-conditioned Ferry
Morning and Afternoon Tour
Up to 2 hours on the beach Guided bushwalk optional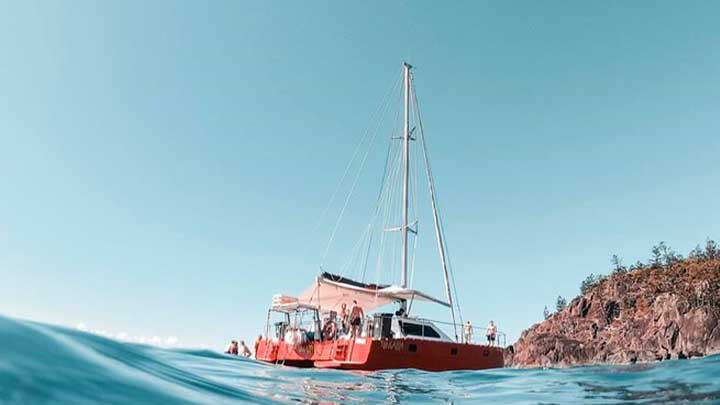 Whitsundays Snorkelling And Sailing Tour
10am to 6pm
Finish the day with a colourful sunset as you come back to Airlie Beach.
Lunch and refreshments will be provided
Snorkelling gear and stinger suits is included
A pleasant and relaxing alternative to experience the Whitsunday Islands.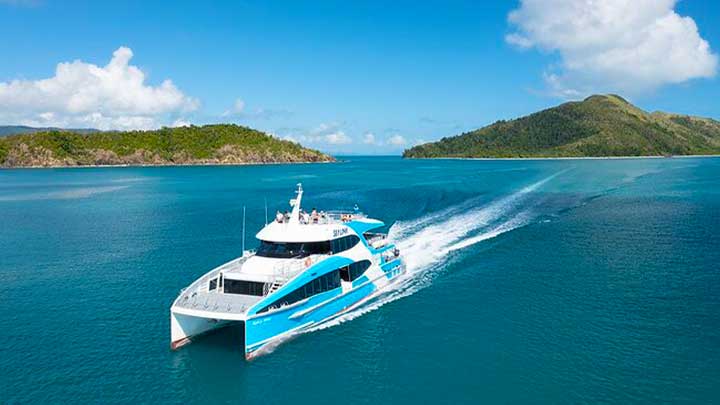 Whitehaven Beach Full-Day Tour
North Whitehaven Beach
Hill Inlet Lookout
South Whitehaven Beach
South Whitehaven Lookout 
Includes Lunch and Shuttle Transfers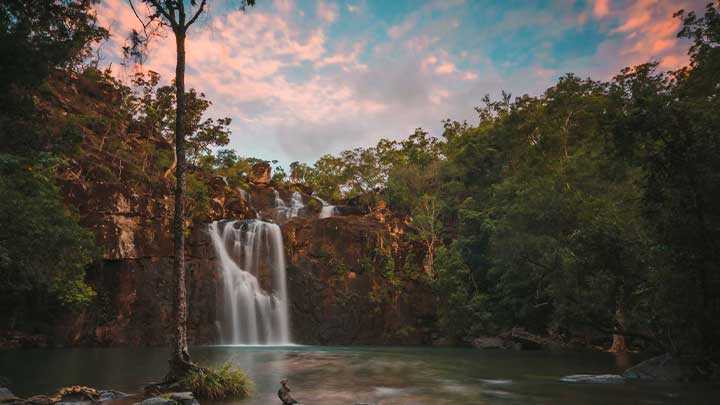 Visit Cedar Creek Waterfall
Lunch at Coral Sea Resort 
Morning Tea
10 seater bus with tour guide
Multi-Award winning Tour Operator
All-inclusive price
Whitsundays Activities from Airlie Beach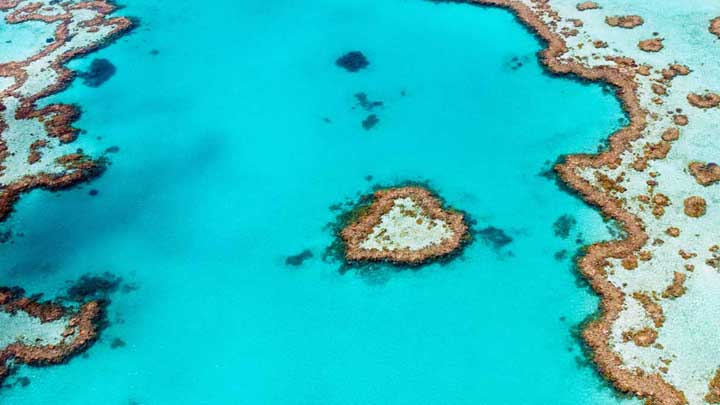 From $229 WITH PROMO CODE

WIRSF22
60 – 70 Minute Flight Time, With Small Numbers Of 5 people Max
Fly Over  The Great Barrier Reef, Famous Heart Reef, Whitehaven Beach, Hill Inlet Swirling Sands, Whitsunday Islands and Airlie Beach
Modern Comfortable Plane With Guaranteed Window Seat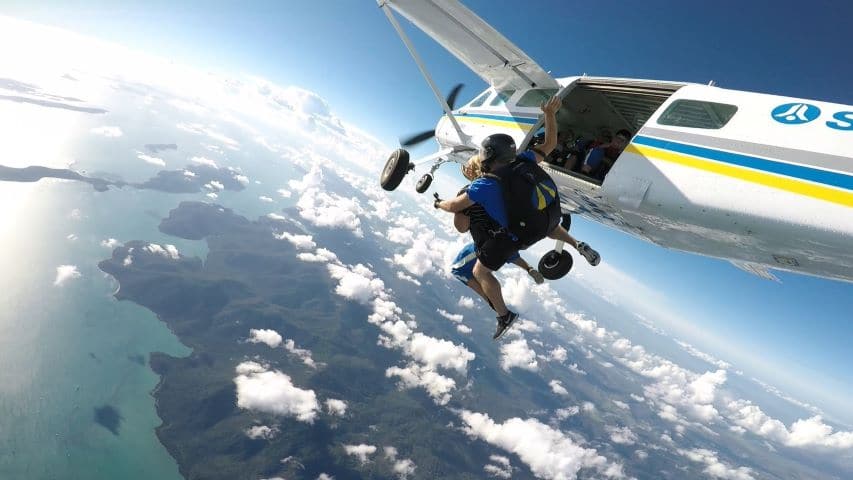 Part Day Activity, From 8500– 14000 Feet
14000 ft is a 1-minute freefall AT 220km/hr
Picture and video add-on available
The flight climbs over islands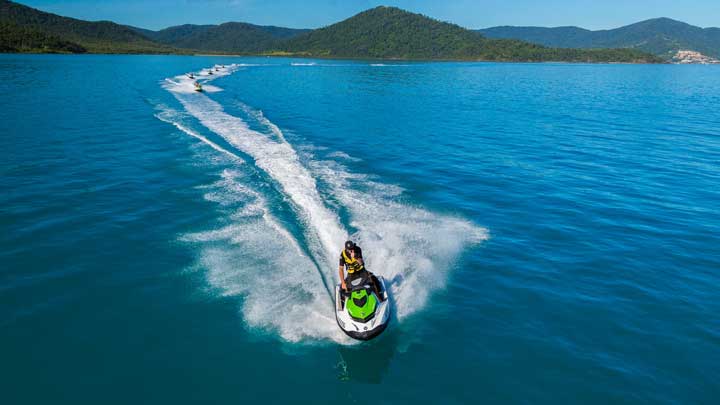 Part Day Tour 90 mins Two people per ski
Qualified guide Plus All safety equipment
Pick up and drop off
Free pictures, Power snacks and bottled water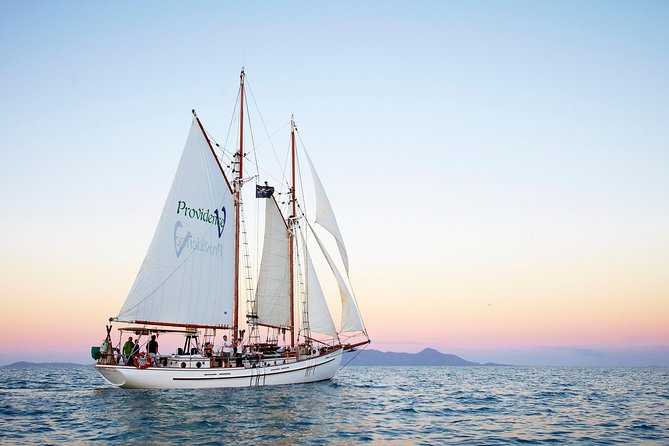 Whitsundays Sunset Cruise
2 Hour Sunset Tour
Instant Bookings
Maximum of 24 Guests
Sailing Cruise
Departs 5 pm
Glass of Champagne and some snacks included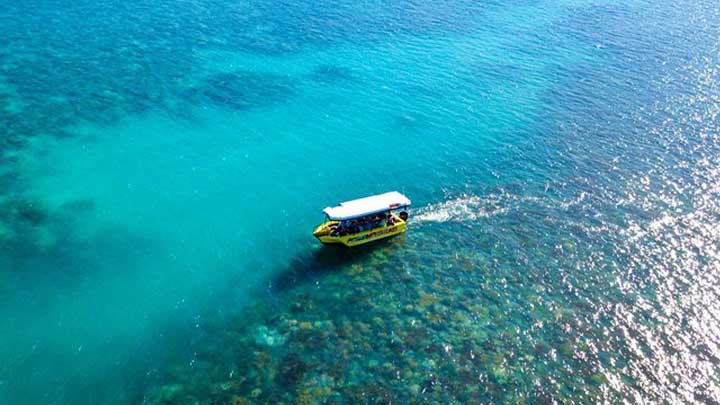 70 Minute guided Glass Bottom Boat Discovery Tour
Funny and informative commentary about the reef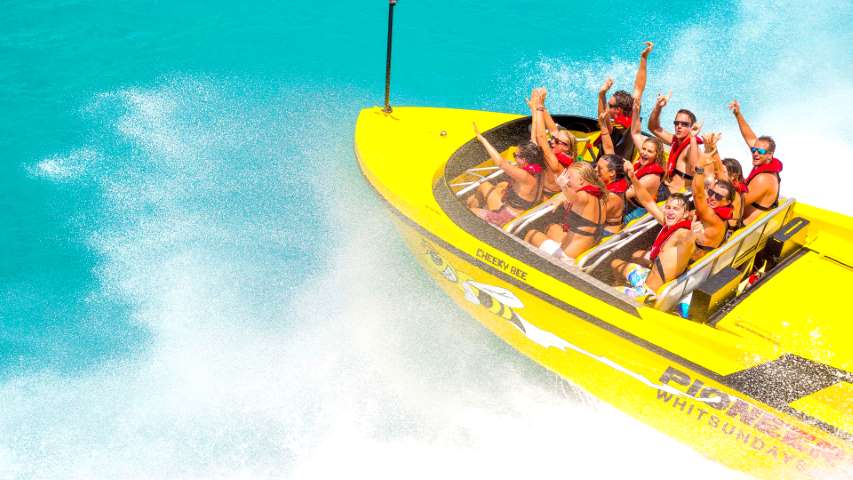 Jet Boat 30 Minute Thrill Ride
380-hp Adrenaline Ride
Perform 360s, 180s, Power stops/nosedives
Spot wildlife And See million dollar mansions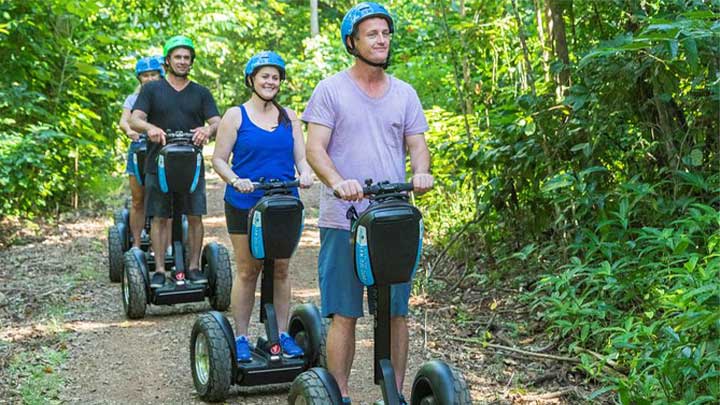 Segway Rainforest Discovery Tour
3.5 to 4 hours approx
Professional guide, Hotel pickup and drop-off, 
A small group of 7 
Conway National Park, and Whitsundays Great Walk.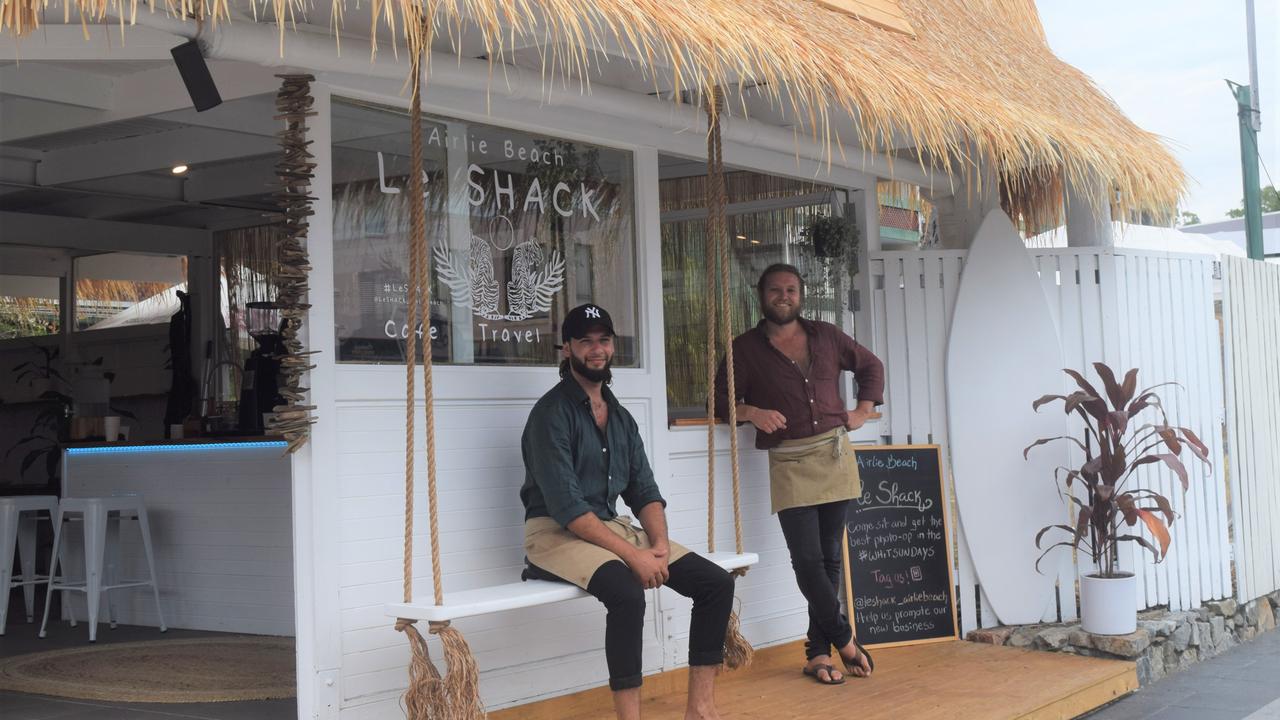 Electric Scooter Hire
Located In The Main Street
2 Hour to Multiple  Day Hire Available
Suited Adults And Children
Whitsundays Overnight Tours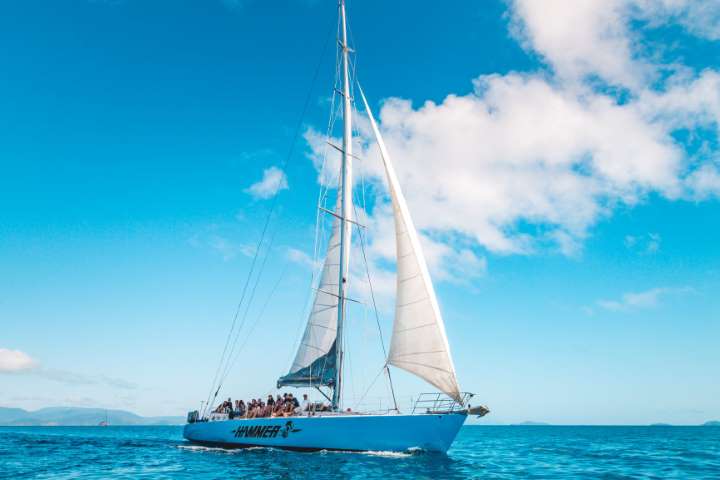 FROM $699 – 3 DAYS 2 NIGHTS
3 Day 2 Night Tour – 21 Guests 3 Crew
Whitehaven Beach, Hill Inlet Look Out
Multiple Snorkel locations
Meals Snorkel Gear, Wetsuit Included
Racing maxi yacht with Small Group Numbers
Operated by Prosail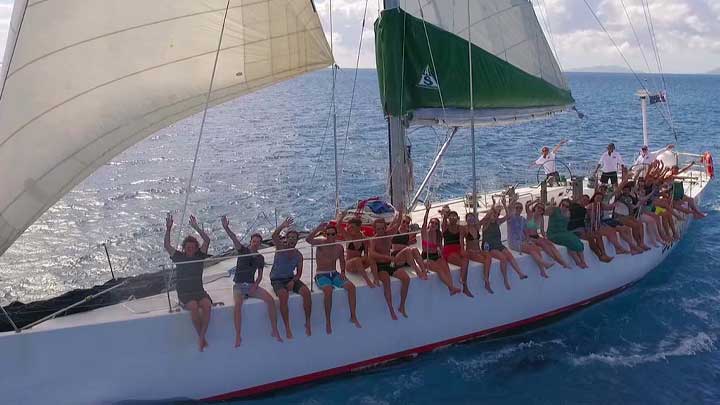 FROM $449 2 DAYS 2 NIGHTS
Looking for a famous race boat? it doesn't get more Famous than this bad boy. 
Built in 1988 by Alan Bond, Spank Me was originally named "Drumbeat" and won the 1989 Sydney to Hobart Race, after winning the race Alan Bond learnt Bond Brewing had been placed in receivership, starting the downfall of one of Australia's biggest businessmen.
Operated By OzSail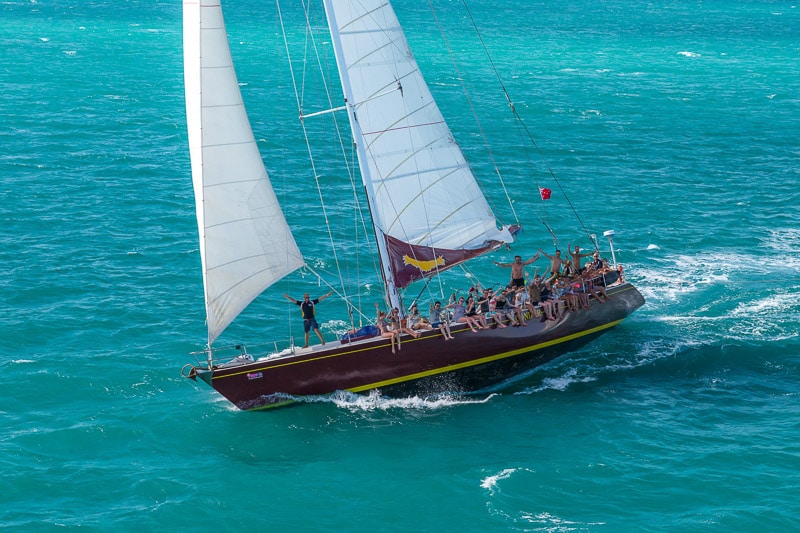 4 Day 3 Night Tour – 19 Guests 3 Crew
Adrenaline Sailing
Outer Great Barrier Reef
Shared Accommodation Own Bed
Whitehaven Beach, Hill Inlet Lookout
Snorkel Locations
Meals, Snorkel Gear, Wetsuit Included
Operated By ProSail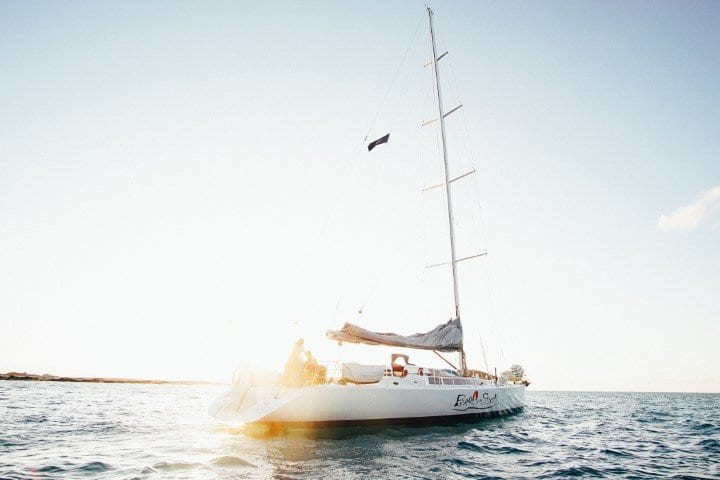 FROM $899 –  4 DAYS 3 NIGHTS
4 Day 3 Night Tour – 19 Guests 3 Crew
Adrenaline Sailing
Shared Accommodation, own bed
Whitehaven Beach, Hill Inlet Lookout Snorkel Locations
Meals, Snorkel Gear, Wetsuit Included
Operated By Prosail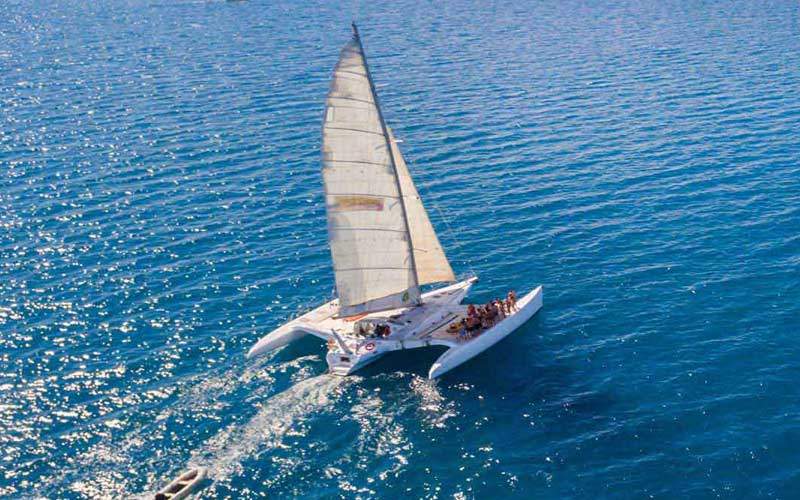 From $489 fOR 2 dAYS 2 nIGHTS
This is the one and only commercial trimaran in the Whitsundays.
Famous for its students and backpacker tours with a fun social atmosphere with large nets to sunbake on
Included – basic dorm accommodation, meals, wetsuit, snorkel gear
Visits Whitehaven Beach, Hill Inlet Lookout, 2-3 snorkel locations.
If you want to experience the Whitsundays in a social way and are not worried about private rooms, this is the tour for you! Operated By OzSail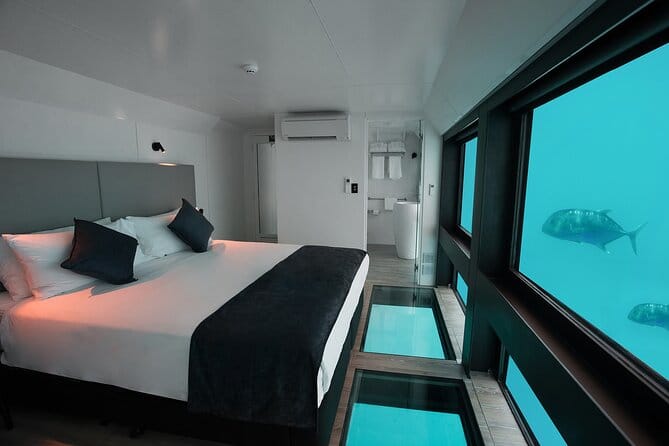 Sleep On The Great Barrier Reef
Accommodation Options
"Reefsleep" Weatherproof swag under the stars
"Reefsuites" special room 4 metres underwater
Includes transfer meals drinks and snorkelling
Optional scuba dive packages available at extra cost
First underwater hotel in Australia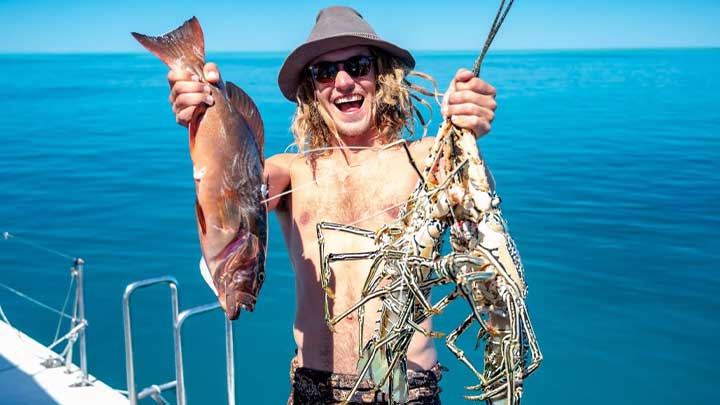 FROM $2000 For 5 Days 4 NIGHTS
5 Day 4 Night Charter –19 Guests 5 Crew
Outer Great Barrier Reef 
30+ Targeted Species Of Fish
Meals Included, Shared Accommodation
Operated by Prosail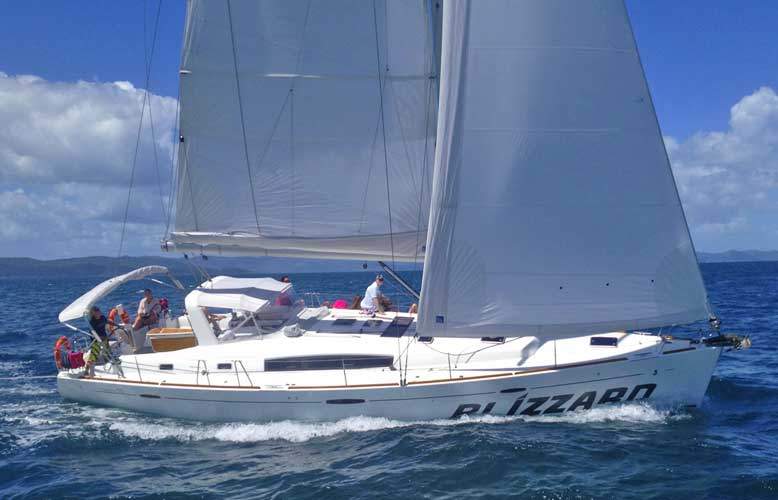 3 Night Tour –10 Guests 2 Crew
Whitehaven Beach, Hill Inlet Lookout
2 Snorkel locations
Meals Included
Snorkel Gear, Wetsuit Included
Private and Shared Rooms
Operated By iSail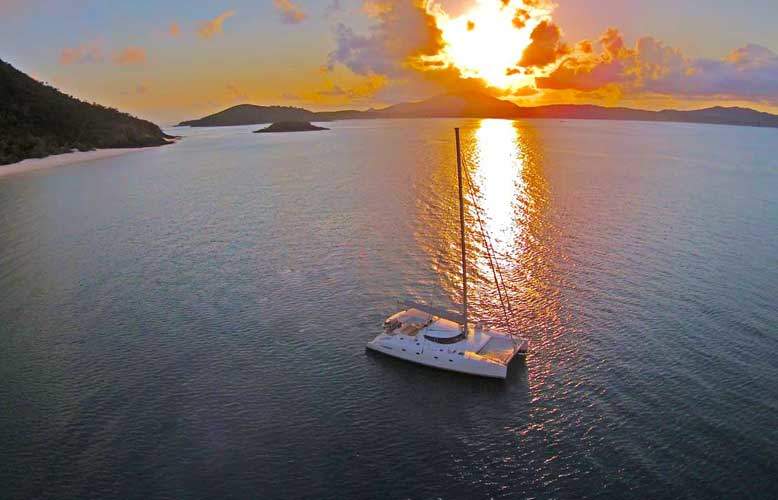 FROM $1200 Private Cabin 2 DAYS 2 NIGHTS
2 Day 2 Night Tour –10 Guests 2 Crew
Whitehaven Beach, Hill Inlet Lookout
2 Snorkel locations
Meals Included
Snorkel Gear, Wetsuit Included
Private and Shared Rooms
Operated by iSail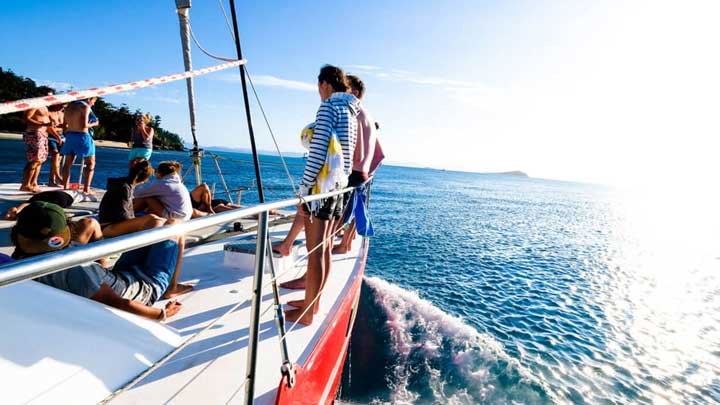 FROM $399 2 DAYS 2 NIGHTS
2 Day 2 Night Tour – 23 Guests 2 Crew
Whitehaven Beach, Hill Inlet Lookout, 2-3 Snorkel locations
Meals Included and Snorkel Gear, Wetsuit
Sailing boat With Party Atmosphere
Operated By RedCat Adventures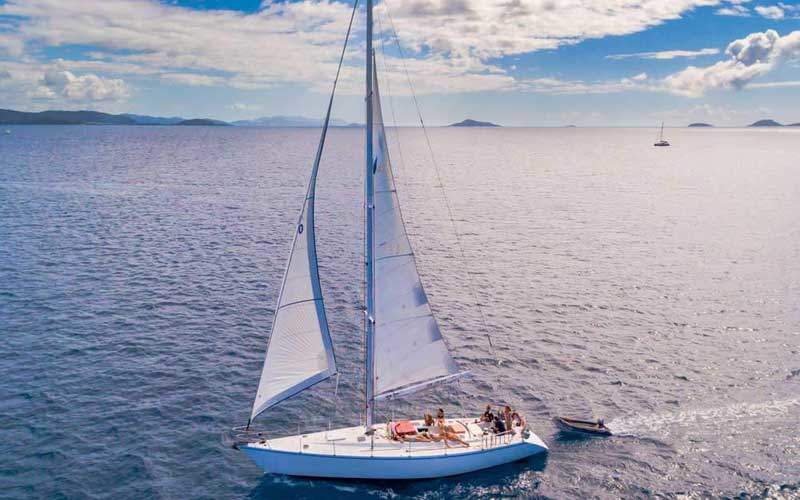 FROM $320 2 DAYS 2 NIGHTS
2 Day 2 Night Tour – 14 Guests 2 Crew
Whitehaven Beach, Hill Inlet Lookout
2-3 Snorkel locations
Meals Included
Snorkel Gear, Wetsuit Included
Operated By OzSail
About This Website And Listed Tours
Above you can book your Whitsundays tours with the Whitsundays Operators. Our Website has the best tours the Whitsundays and Airlie Beach has to offer in Australia. Use our unique tour directory to find the Whitsundays Tour you want without searching all over the internet. From Backpacker packages to Couples Island stays and Family Day Tour packages, we have what you are looking for.
The Deals Button And Website
All tours in our "Latest Deals Button" at the top of each page are provided by Book Me Australia (One of Australia's Largest Tour and Activity Websites) and have the latest Whitsundays deals available.
All Deals on Book Me are managed directly by the Whitsunday Activity Operators. The Operators load the deals and how many tickets they want to sell on each day. Once again we are proud to support these Whitsundays Businesses.
Why Choose A Whitsundays Cruise?
The Whitsundays is recognised as one of the world's iconic sailing destinations, and for an excellent reason, which you are about to find out.
This is one inspiring adventure you have to partake in while on holiday in Australia. We include a full day and even overnight sailing adventures to the islands and Whitehaven Beach, the iconic white sand beach you will never forget. Take our well-organised trips for the best experience, our relaxing cruises around the magnificent Great Barrier Reef marine park and islands is something you must experience at least once in your lifetime.
Our Trips are available in many different lengths and packages, on each tour page you will find the contact and booking details for each tour provider. If you are on your honeymoon or with your partner we can tell you, it does not get any more relaxing and romantic than a sailing cruise in the area. You can get this by selecting one of our overnight sailing tours with private rooms above. We do offer the best spread of packages right across the board. Let's give you some details about what you are going to see on your adventure here.
For backpackers in Airlie Beach and the islands, our overnight sailing adventures are by far the best option; these packages are hot right now. Our tours depart from Airlie Beach and visit Whitehaven Beach and Hill Inlet, providing guests with the opportunity to take in the stunning beaches and the Great Barrier Reef. Airlie Beach is well known to the locals as the gateway to the area. The region includes Proserpine, Airlie Beach, Shute Harbour and of course the 74 tropical islands that the Whitsundays are well known for.
You'll get great value for money backpacking in this area with the range of budget trips and accommodation on offer. We do have more expensive packages; however, if you are travelling on a strict budget and want to experience what the area has to offer, our backpacker adventures are for you. This way you have more freedom and can experience Whitehaven Beach and the Great Barrier Reef for very little money at all.
The area has direct flights daily into Proserpine and Hamilton Island, a wide range of restaurants, activities, and trips to The Great Barrier Reef and Whitehaven Beach.
To see our Whitsundays map with tour and activity providers see here 
About Whitehaven Beach
Like we say, this is without a doubt, the most picturesque pure white beach in the world. If you only ever visit one more beach for the rest of your life, then this has to be your choice. You will not regret choosing this beach, it is absolutely stunning in every way possible, in day or night.
The beach is a whopping 7 km long and is located opposite Chalkie's Beach on Haslewood Island. When you get to the beach you will want to go for a swim or go for a walk across the powder-like sand that is pure 98% silica white. It is one landscape that everyone should see in their lifetime. The beach is one of the cleanest in the world, it really has to be seen to be believed, it is absolutely stunning.
Even if you are not a beach person, this is still something you have to see, you will love it. It is one experience you are never ever going to forget. The sand on the beach does not get hot, so you can walk barefoot without any problems at a
Great Barrier Reef
If there is one thing you should experience in your life it is the Great Barrier Reef.
It is the largest coral reef system in the entire world, it is one amazing site that words can't explain until you see it for yourself. The reef is huge at 2,300 km long and will absolutely blow your mind when you see it. The reef is so big that you can actually see it from space, it is amazing and is really breathe taking when viewed from the air, which you can do so when you buy one of our plane or helicopter packages. It is a natural wonder of the world, and when you go there you can tell all your friends you have been and viewed this amazing structure made by living organisms.
The Great Barrier Reef and Whitehaven Beach really do make our tours the best tourist experience the world has to offer, not just Australia. Some trips are especially aimed at scuba diving off the Great Barrier Reef, there is so much available that we offer to amaze you. The area has so many wonderful places to see & exciting things to do. You can explore yourself or take one or all of our many amazing trips or cruises. You can enjoy a day out sailing the Islands or enjoy many of the overnight sailing adventures, they will lead you through to a number of other islands within the Islands Group.
When you travel around Australia and in Airlie Beach, sailing the Whitsundays is an absolute must thing to do. You will not regret booking one of our visits to the area, they are the best and our many satisfied customers go to prove that.
Whitsunday Islands
The Coast & Islands are renowned for their picturesque scenery & spectacular blue sea. The Sailing Trips depart from Airlie Beach which is a tiny, tropical party town located about 9 hours drive north of Fraser Island.
From half-day journeys to full-day adventures, this is one of the most exciting ways to explore the stunning Islands. The area offers the perfect setting for adventuring and one of the best places to explore by sea and air. Daydream Island is one of 74 islands of the area; it is just minutes away from the Great Barrier Reef. No visit to the region is complete without a Great Barrier Reef Trip, Choose from our packages that offer day sailing, overnight fully crewed charters, or a self-catering bareboat experience.
The magical views from the lookout at Hill Inlet have stunned many travellers and are the highlight of many trips in this part of the world. The beauty of this area is not just all about beaches, fish and coral. It's adventures like ours that create memories that will last with you a lifetime. Our cruises consist of so much more than sailing and boat charter. A holiday in the islands is a wish come true. With us, you can experience the best of the world-famous Whitehaven Beach on one unforgettable day.
We also offer ways to explore the beautiful Whitsunday Islands on some of Australia's most impressive overnight sailing boats. This will give you an entirely new experience of the area, if you have done it by day, now do it by night. We also have quick trips that allow you to see all the picturesque regions of the islands in just a few hours. The range of sailing journeys in our Whitsundays Tours bears testament to the beauty of the area. It really is something that has to be seen to be believed, that's the truth of it. Relax, swim and enjoy the breathtaking ocean and island views. You can take advantage of the vast array of activities and trips to Airlie Beach has to offer on the land, sea and in the air with us.
Spoil Yourself See It By Air
Whitsunday Seaplane experiences are a great way to see the islands. You can experience the Great Barrier Reef in a way that most people just dream about, with this great fly and cruise journey. You can see all 74 magnificent Islands easily by air, the incredible Great Barrier Reef and Airlie Beach look magnificent from above. If you're staying on one of the islands, you can book to see the Islands by air with us for the easiest and fastest connection.
Indulge in the ultimate Great Barrier Reef experience with return helicopter flights around this beautiful area. We are more than just a seller; we offer information on the area too, we will help you find the best experience the Whitsundays region has to offer for you and your family. You can find out more about the best diving spots and other trips on our website, or just give us a call or pop and see us, we are only too happy to help. You can talk to one of our friendly team for more information on accommodation, trips and great holiday packages in this area. So go ahead and experience all of the natural beauty of the Great Barrier Reef and Islands from the air, with a scenic flight by seaplane.
You will be stunned at the natural beauty of the Great Barrier Reef and Islands from above, including the iconic Heart Reef. Remember we offer a scenic flight by seaplane. Experience the best views of the area on a 1 hour scenic including Whitehaven Beach, Hill Inlet, Heart Reef, Great Barrier Reef and surrounding islands. It is absolutely epic, you will not believe your eyes, the worlds best sights all in one fantastic adventure.
Here we stick to bringing you quality, safety and of course fun on our tours. We also offer you a wealth of other information about the Whitsundays right here on our website to help you select the perfect package for you. Our tour packages are recognized Australia-wide for the utmost quality and customer satisfaction. We offer great flexibility too, We aim to please you every step of the way and to make your holiday the most memorable it can be. We want you to experience as much of the Whitsundays as possible in your time here and will make that happen for you. So what are you waiting for, book one of our Whitsundays tours right now and let's get you excited to get here and see the area with our Whitsundays Tours the best way possible.