Hill Inlet Whitsundays Look Out
is located at the Northern End of Whitehaven Beach in Queensland Australia. Access to the viewing platform is from a walking track starting in tongue bay on Whitsunday Island. This track can only be accessed by boat. To view exactly where the viewing platform is see here
https://goo.gl/maps/bSQmE9qr6ws
Hill Inlet itself is an amazing sight, the shifting white silica sands and crystal-clear waters that open up through diverse vegetation pouring out towards open sea. Hill Inlet is a wide inlet lined with mangrove trees which act as important homes for diverse marine life in the area.
The  walking track is an easy track through local bushland to the  Lookout, giving massive views of Whitehaven Beach and surrounding islands. Most whitsundays tours from airlie beach access the lookout via Tongue Bay and need a special permit granted by the Queensland Parks and Wildlife Service to use the walking track
Hill Inlet Whitsundays Look Out Travel Information
The track from Tounge Bay to Hill inlet Whitsundays lookout is graded easy to moderate. The walk is 1.3km return journey and will take around 40 minutes. The track that branches off to Bettys Beach is 500 meters return and takes around 20 minutes. There are no bathroom facilities in the area
Upon Visiting Hill Inlet Lookout you can walk down to the Bettys Beach in the inlet, while technically this is not Whitehaven Beach it has all the attributes of the main beach including the stunning 98% pure silica sand. When visiting this area on low tide you will find yourself immersed in large areas of silica sand with water pools trapped by the outgoing tide. May of the pictures you see have been taken from this area
How to get to Hill Inlet Whitsundays lookout
Whitsundays Day tour – There are many companies that visit the area will an array of different vessels
Overnight Sailing Tour – Most overnight company's visit tongue point walking track these range from 1 night to 3 nights and all kinds of different boats .
Tours by Air – There are seaplanes and helicopters that have scenic flights over hill inlet , while you will not land , the view is a lot better for the air
Personal boat – As its on the eastern side of the islands make sure the winds are 15 Knotts or below to save yourself from a rough ride.
Day Tours That Visit Hill Inlet Lookout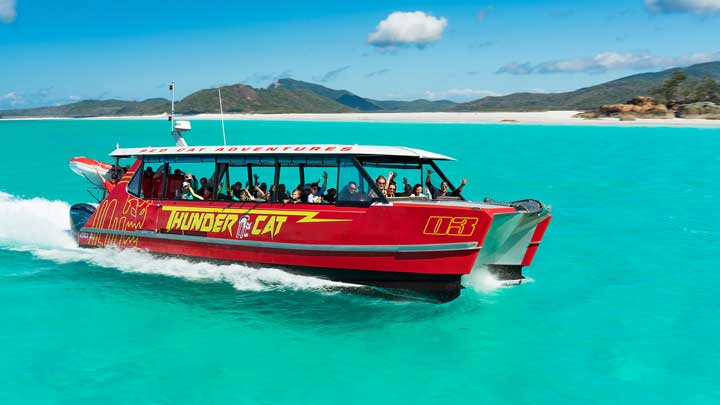 Full-Day Tour With 38 Guests 2 Crew
Visits North Whitehaven Beach, Hill Inlet Lookout, 2 Snorkel locations
Includes Lunch, Snorkel Gear, Wetsuit
Fast boat, Courtesy Pickup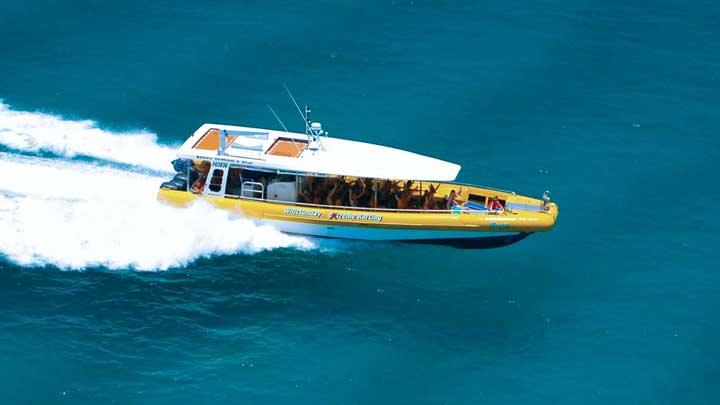 Full-Day Tour 32 Guests 2 Crew
Visits North Whitehaven Beach, Hill Inlet Lookout, Snorkel Location
Includes Snorkel Gear Included
Fast boat Low seasickness probability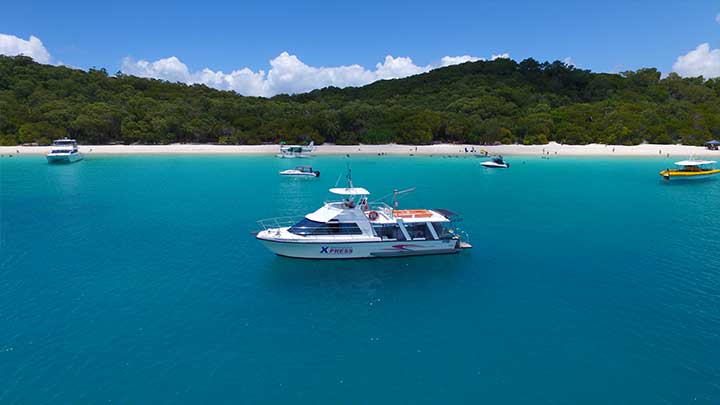 Full-Day Tour Including Hill Inlet Lookout
South End Lookout, North and South Whitehaven Beach
Beach BBQ And Guided Walk
All Ages Welcome, Courtesy Pickup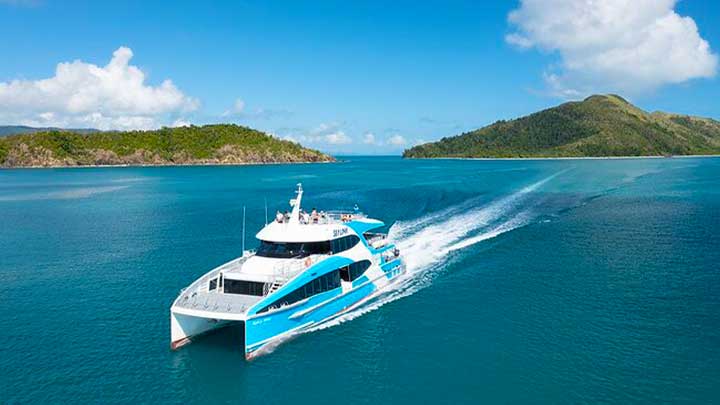 Whitehaven Beach Full-Day Tour
North Whitehaven Beach
Hill Inlet Lookout
South Whitehaven Beach
South Whitehaven Lookout 
Includes Lunch and Shuttle Transfers
Most tours depart from Airlie Beach and times to get to the inlet can vary depending on the boat , most day tours reach the destination in around 90mins whilst the overnight sailing boats can take up to 5 hours to reach tongue bay . Almost all tours stop for a snorkel on the way out so it can vary to which time you reach the jewel in the crown of the Whitsundays. Tour operators also have to take winds and tides into consideration as tongue bay is hard to access during low tide due to shallow reefs in the area.
What to take when visiting Hill Inlet Whitsundays Look Out
Shoes are best for the walking track but thongs will work nicely as its only a 15 min walk
Hat – wide brimmed if possible
Sunscreen – 30+ is best
Water – the tropics are very hot most of the year
Camera – you do not want to miss this view!
Drone – you will get some awesome footage from the beach or look out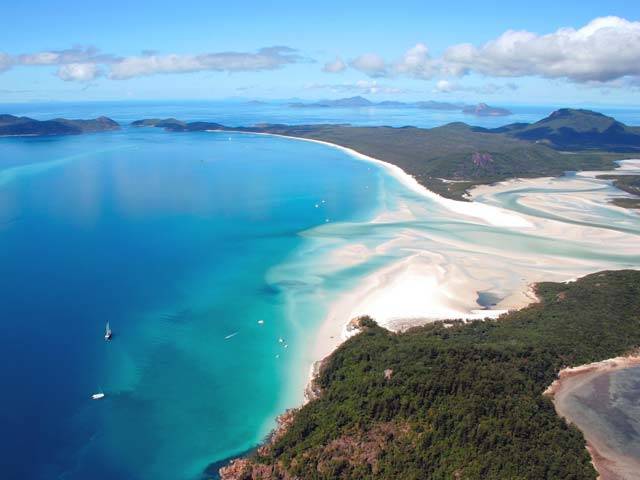 To find the right Whitsundays Tours to take you and your family/friends to Hill inlet Whitsundays lookout please see our range of fun adventure tours here