100% Supporting Whitsundays Operators 
Whitsundays Overnight Tours
Book Direct With Local Operators
Whitsundays Overnight Tours – Whats On Offer ?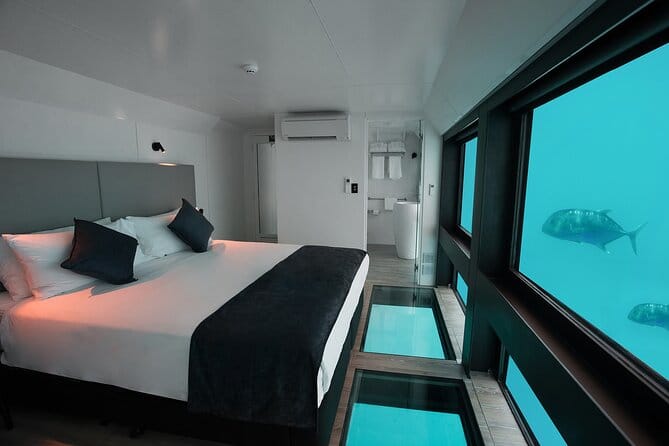 Sleep On The Great Barrier Reef
Accommodation Options
"Reefsleep" Weatherproof swag under the stars
"Reefsuites" special room 4 metres underwater
Includes transfer meals drinks and snorkelling
Optional scuba dive packages available at extra cost
First underwater hotel in Australia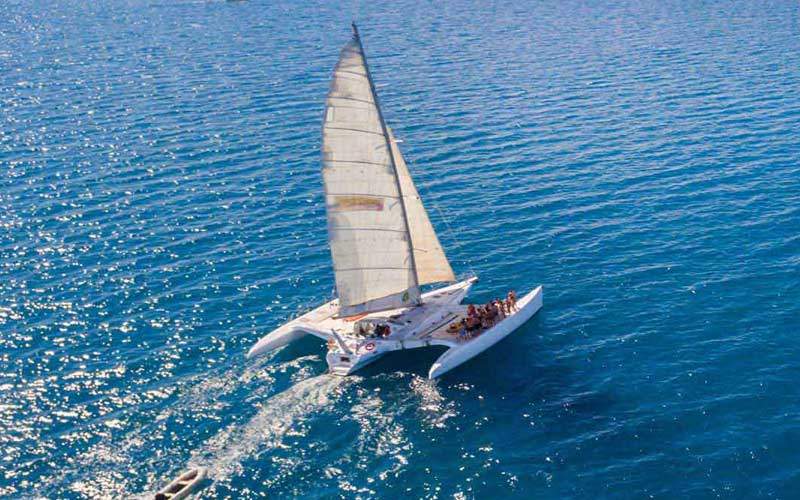 From $350 fOR 2 dAYS 2 nIGHTS
This is the one and only commercial trimaran in the Whitsundays.
Famous for its students and backpacker tours with a fun social atmosphere with large nets to sunbake on
Included – basic dorm accommodation, meals, wetsuit, snorkel gear
Visits Whitehaven Beach, Hill Inlet Lookout, 2-3 snorkel locations.
If you want to experience the Whitsundays in a social way and are not worried about private rooms, this is the tour for you! Operated By OzSail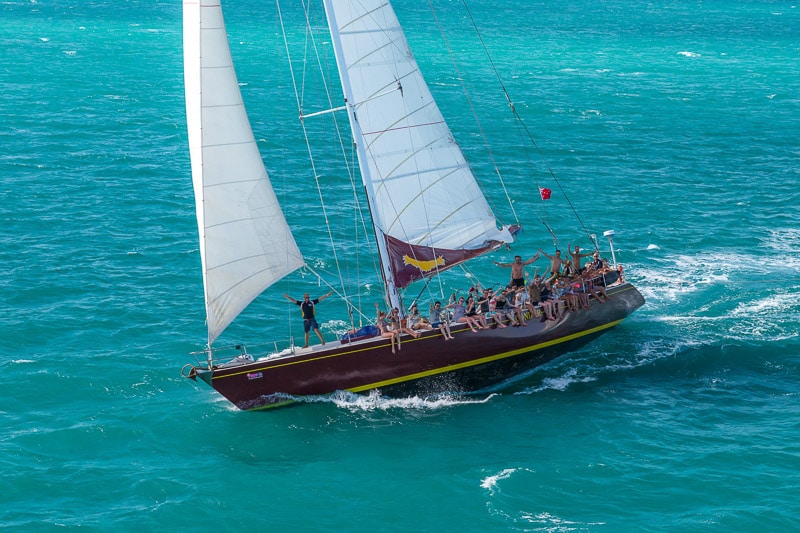 4 Day 3 Night Tour – 19 Guests 3 Crew
Adrenaline Sailing
Outer Great Barrier Reef
Shared Accommodation Own Bed
Whitehaven Beach, Hill Inlet Lookout
Snorkel Locations
Meals, Snorkel Gear, Wetsuit Included
Operated By ProSail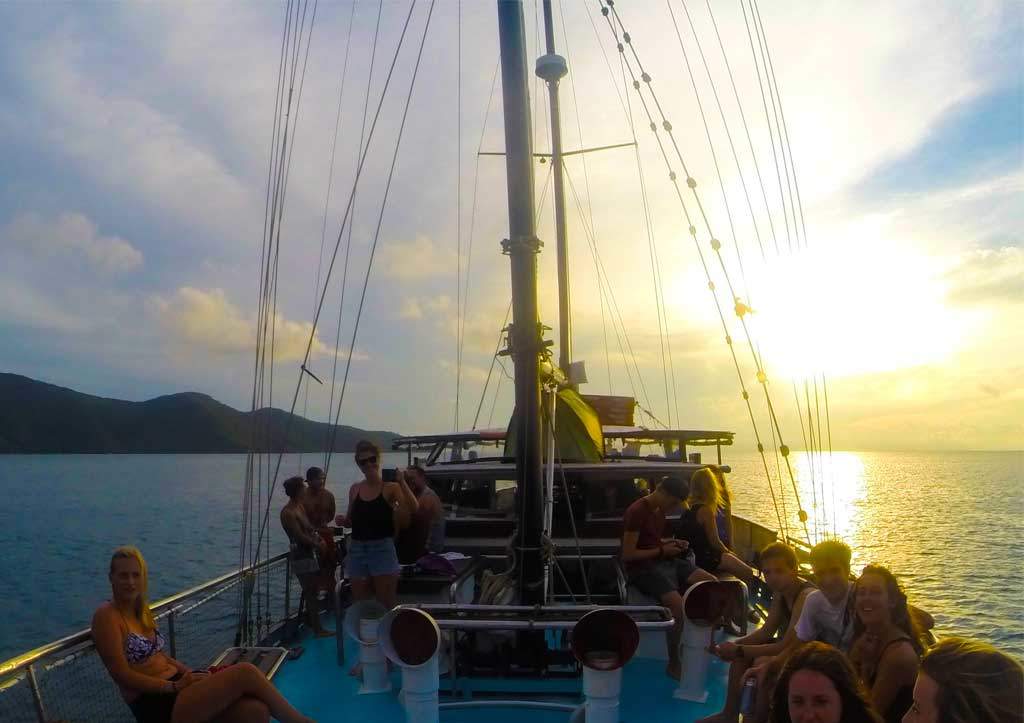 From $269 For 2 Days 2 Nights
 26 Guests 3 Crew
Whitehaven Beach, Hill Inlet Lookout
Snorkel locations
Meals Included Snorkel Gear, Wetsuit Included
Fun Adventure cruise On A Sailing boat
Some Private Rooms Available
Operated By Magic Whitsundays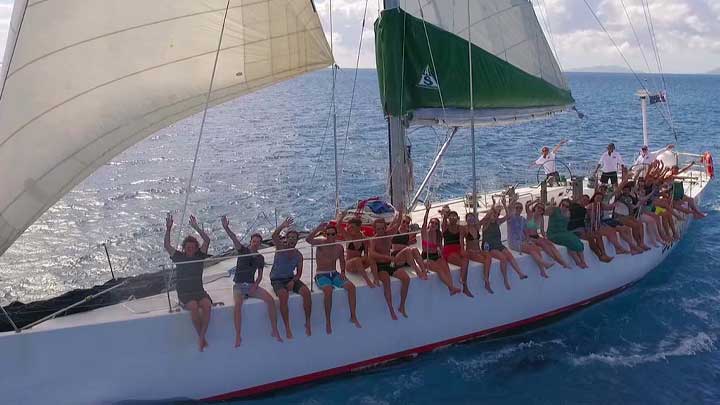 FROM $320 2 DAYS 2 NIGHTS
Looking for a famous race boat? it doesn't get more Famous than this bad boy. 
Built in 1988 by Alan Bond, Spank Me was originally named "Drumbeat" and won the 1989 Sydney to Hobart Race, after winning the race Alan Bond learnt Bond Brewing had been placed in receivership, starting the downfall of one of Australia's biggest businessmen.
Operated By OzSail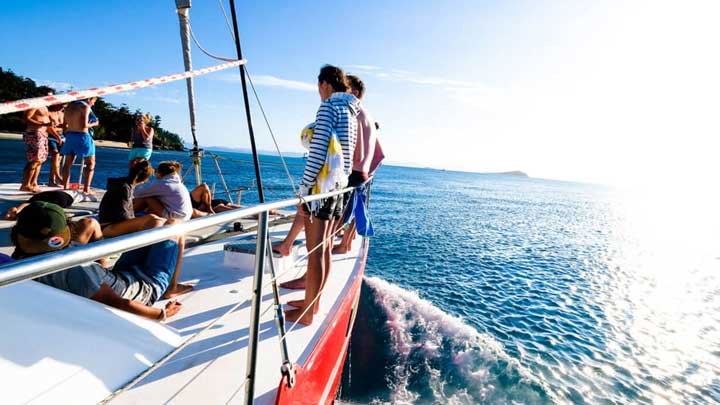 FROM $399 2 DAYS 2 NIGHTS
2 Day 2 Night Tour – 23 Guests 2 Crew
Whitehaven Beach, Hill Inlet Lookout, 2-3 Snorkel locations
Meals Included and Snorkel Gear, Wetsuit
Sailing boat With Party Atmosphere
Operated By RedCat Adventures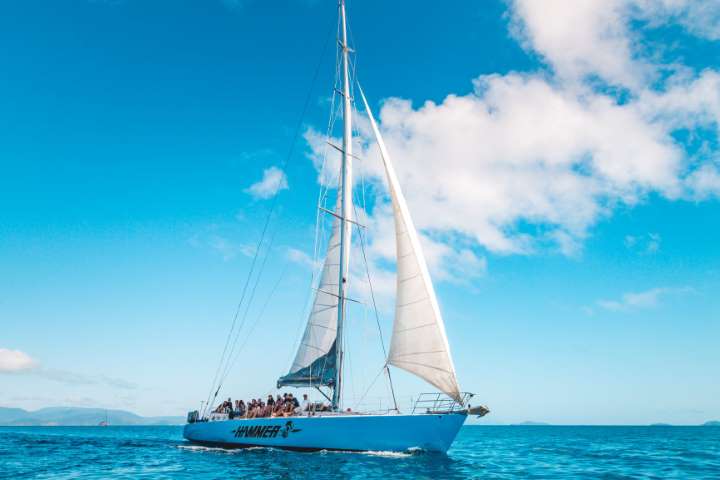 FROM $699 – 3 DAYS 2 NIGHTS
3 Day 2 Night Tour – 21 Guests 3 Crew
Whitehaven Beach, Hill Inlet Look Out
Multiple Snorkel locations
Meals Snorkel Gear, Wetsuit Included
Racing maxi yacht with Small Group Numbers
Operated by Prosail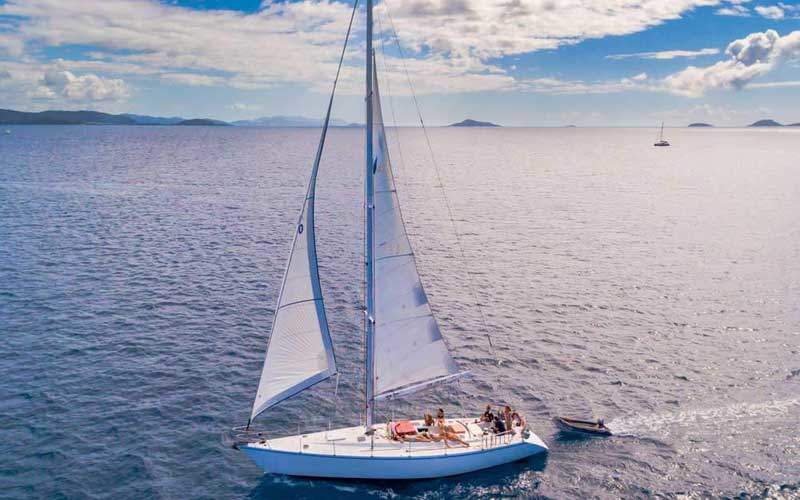 FROM $320 2 DAYS 2 NIGHTS
2 Day 2 Night Tour – 14 Guests 2 Crew
Whitehaven Beach, Hill Inlet Lookout
2-3 Snorkel locations
Meals Included
Snorkel Gear, Wetsuit Included
Operated By OzSail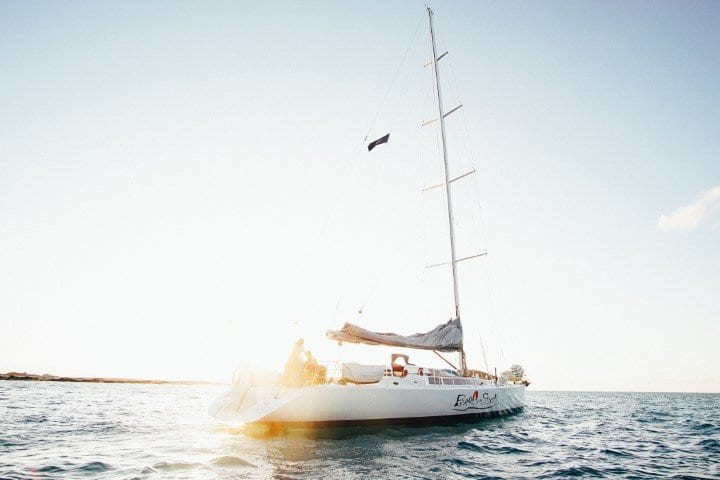 FROM $899 –  4 DAYS 3 NIGHTS
4 Day 3 Night Tour – 19 Guests 3 Crew
Adrenaline Sailing
Shared Accommodation, own bed
Whitehaven Beach, Hill Inlet Lookout Snorkel Locations
Meals, Snorkel Gear, Wetsuit Included
Operated By Prosail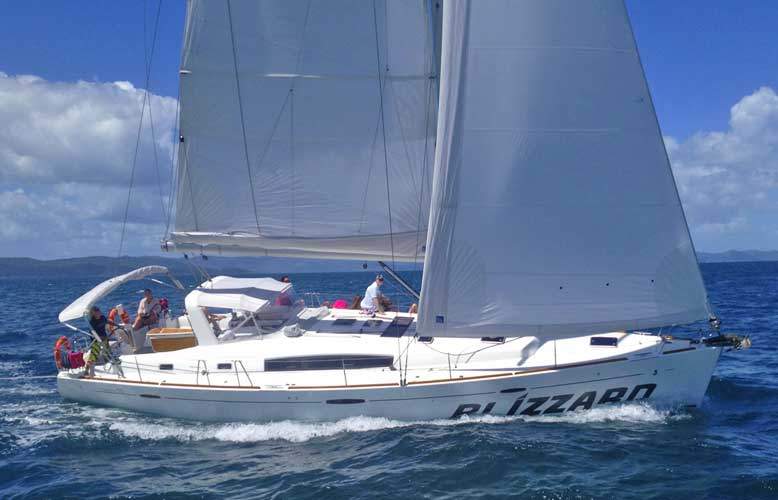 3 Night Tour –10 Guests 2 Crew
Whitehaven Beach, Hill Inlet Lookout
2 Snorkel locations
Meals Included
Snorkel Gear, Wetsuit Included
Private and Shared Rooms
Operated By iSail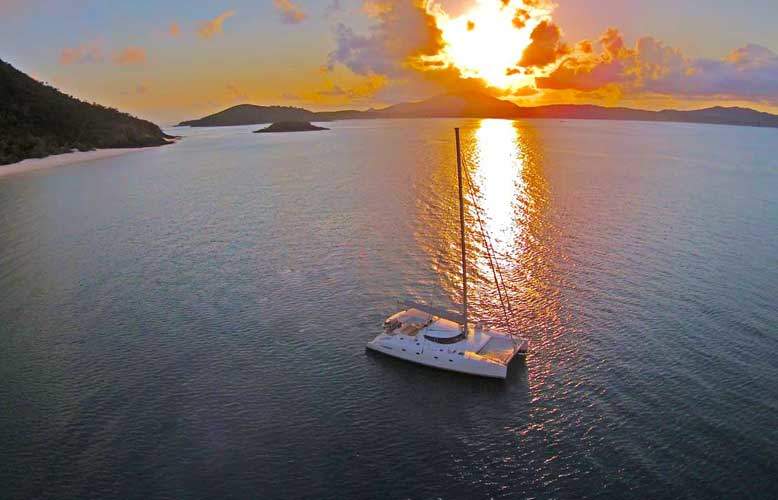 FROM $1200 Private Cabin 2 DAYS 2 NIGHTS
2 Day 2 Night Tour –10 Guests 2 Crew
Whitehaven Beach, Hill Inlet Lookout
2 Snorkel locations
Meals Included
Snorkel Gear, Wetsuit Included
Private and Shared Rooms
Operated by iSail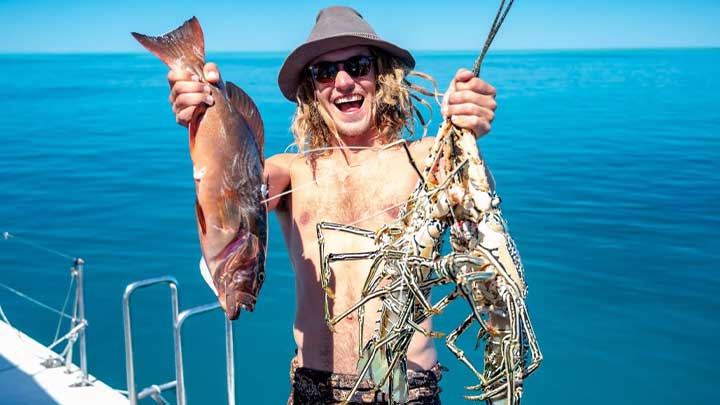 FROM $2000 For 5 Days 4 NIGHTS
5 Day 4 Night Charter –19 Guests 5 Crew
Outer Great Barrier Reef 
30+ Targeted Species Of Fish
Meals Included, Shared Accommodation
Operated by Prosail
100% Supporting Whitsundays Operators
We Live and Work Right Here In the Whitsundays