Have Questions ? Contact The Tour Company Directly On the Details Above
Want To Book This Tour? Use The Book Now Button Below.
All Bookings Are Made Directly With The Tour Operator.
This Website Takes No Commission On Products Sold. We Guarantee All Tour Operators On This Website Get 100% Of The Money You Pay.
 Hammer Whitsundays
2 Days 1 Night  – From $399
Tour Departs-  Even Days Of The Month (EG 2, 4,6) 
One of the best in the Airlie Beach Fleet is Hammer Whitsundays. This yacht is an ex-racing vessel with an extensive race history throughout Australia. Now sailing in the islands of the Whitsundays, Hammer takes 21 guests on an action-packed cruise to Whitehaven Beach, Hill Inlet and 2 Snorkel Locations. If its an action boat you are after with some adrenaline along the way, This is the trip for you.
Tour Highlights
Ex Racing Yacht built for speed
Hill Inlet Lookout (swirling sands)
Whitehaven Beach
2 Snorkel Locations
All snorkel equipment and wetsuit included
Meals and snacks included
Young vibrant crew and company
Rated Number #2 on TripAdvisor 
Suitable Tour For You?
The main age of guests on this tour is from 18 -35 . There are no private rooms but has a mixture of nice clean dorm accommodation single and double bunks.
The boat has a nice social atmosphere and plays music at night for guests to relax and have a few drinks. This tour is marketed heavily into the backpacker/flashpacker/student market.
Tour Departure
This Tour Departs Coral Sea Marina, Airlie Beach at 9:00 am. and returns the next day at 4pm.
Meeting time is at 8.15am at the marina. There is also a boat briefing the day before or 7am on the day of departure, you need to be available to attend one of these.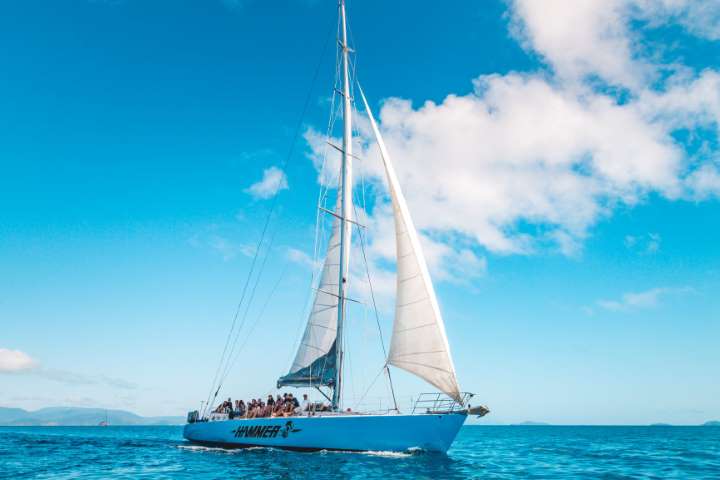 Information You Need For Hammer Whitsundays Tour
Guest and Crew Numbers
Hammer Whitsundays take 21 guests and 3 crew
Locations Visited
Whitehaven Beach including the famous Hill Inlet Lookout on the Northern End. Snorkel locations can include Luncheon Bay, Caves Cove, Blue Pearl Bay plus plenty of other Awesome destinations
Included in the price
All meals, Linen, Snorkel Equipment, Wetsuits
Whitehaven Beach
Hammer Whitsundays Tour visits Whitehaven Beach for around 2 hours. During this time you embark on a bush-walk from Tongue Point (northern end of Whitehaven), this walk takes approximately 15 minutes, once at the top you will experience Whitehaven Beach above on the viewing platform. This breathtaking view from here lets you see all 7 km of the beach as well as the world-famous swirling sands that form the inlet
Snorkeling
During your two day tour, you will get at least three opportunities to snorkel the coral-filled bays on the coastal fringes of the islands. Here you can see turtles, Maori wrasse, batfish, parrot fish, clown fish (Nemo) plus plenty more! In most bays, the coral starts close to shore and is easily accessible by the small tender boats. For the non confident swimmers, there are noodles and flotation devices available for safety.
Sailing
The crew are more than happy to teach you the basics of sailing. Get involved in helping the crew hoist the mainsail and headsail. The qualified team on board will give you lessons, and if you're lucky, you may get to stand at the helm and steer the boat towards your next destination. This is optional if you do not wish to participate you can get just lye back and enjoy the ride. It's important to note, sailing participation depends on the weather.
Check-in
Please confirm travel 48 hours prior to departure by calling (07) 4946 7533.
Guests photos on Hammer should check in at Explore Whitsundays, 4 Airlie Esplanade, Airlie Beach.
Office hours are 7am-7pm
Web check-in can be done to provide pre-departure information to do this you will need your booking reference number.
What to Pack
Please pack in a small soft bag.
Drinks
Condor is a BYO vessel, this means you are able to bring your own alcohol (no glass please). Drinking water from the tap wheel throughout your tour, however for your convenience, soft drinks and bottled water are available for purchase on board. The crew will keep a tab and you can pay at the end of your tour.
This tour itinerary will sail around the Whitsunday Islands. Mostly this is achieved due to the high sailing performance and the ability of Condor to sail faster than other charter yachts, which is also really eco-friendly by using the power of the wind.  You will visit the famous Whitehaven Beach. Also you will get to the Northern end of the Whitsundays, where the best coral filled bays in the Whitsundays are found around Hayman Island, Langford Reef and Mantaray Bay to snorkel.
'Our T&C's: All prices are per person in AUD and include GST, National Park, Great Barrier Reef Marine Park entry fees, professional skipper and host, live aboard, all meals, fresh linen and use of snorkel suits and snorkelling equipment. Prices do not include airfares or transfers to and from the marina, accommodation or extras. Cancellations made less than 21 days before departure will result in complete forfeiture of full price. We reserve the right to substitute vessels without notice at any time for any reason. We recommend you take out travel insurance covering illness, injury, loss of personal goods and the inability to travel due to weather. Client should note that adventure travel involves risk. Whilst we make every effort to safeguard guests, we cannot be responsible for any damage, personal injury or loss due to the actions of passengers that are beyond our control. All cruises are subject to weather and the vessel operator's discretion. Please allow extra time to travel during the wet season (Dec-May) as we occasionally have road closures due to flooding. Prosail QLD Pty Ltd shall not be liable for any loss or damage whatsoever which is suffered (including but not limited to indirect or consequential loss) or for any injury to person or property which is suffered or sustained by any passenger as a result of participating in any of its sailing adventures, except for any liability which cannot be excluded by law. Prosail QLD Pty Ltd 90 114 145 774'
More Overnight Tours You May Like
07 4946 4444book@redcatadventures.com.auwww.redcatadventures.com.auHave Questions ? Contact The Tour Company Directly On the Details Above Want To Book This Tour? Use The Operators Website Link Above To Make Live Bookings All Bookings Are Made Directly With The...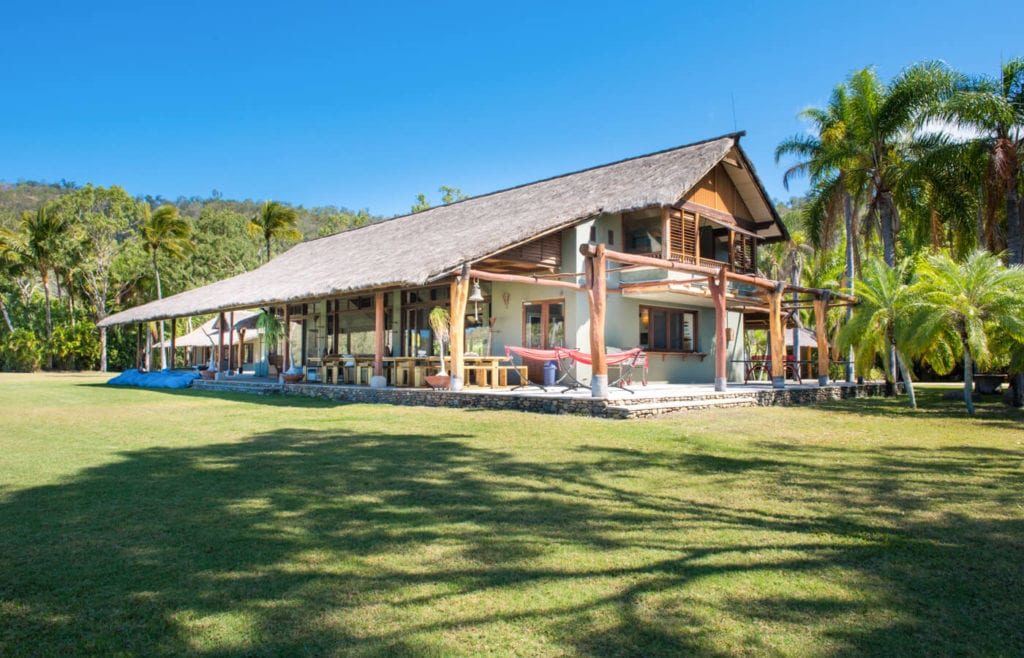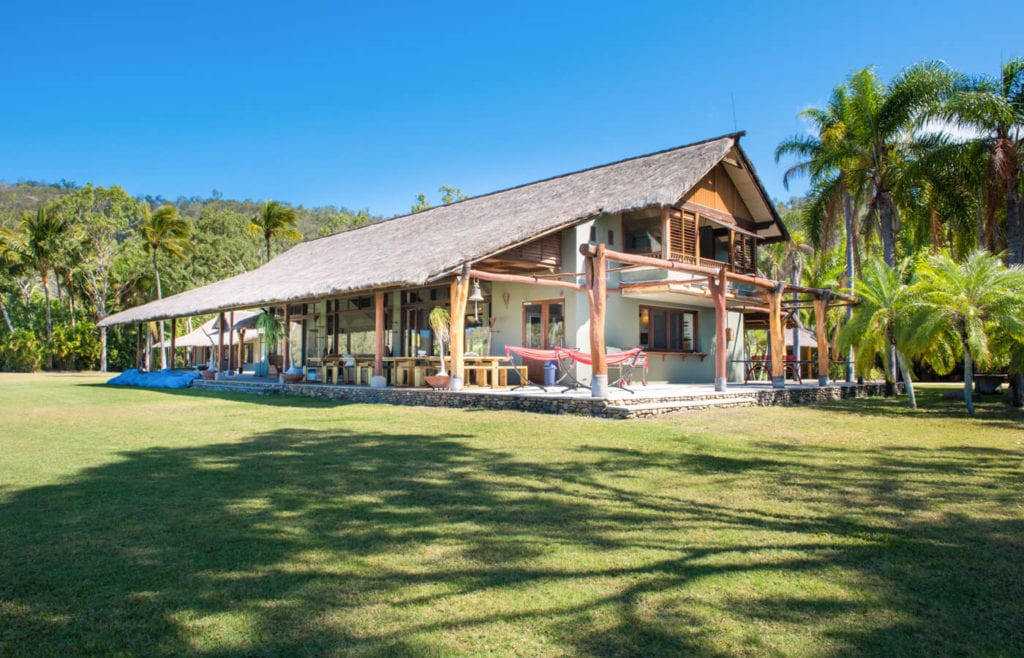 07 4813 9005 bookings@freighttrainwhitsundays.com www.freighttrainwhitsundays.com Have Questions ? Contact The Tour Company Directly On the Details Above Want To Book This Tour? Use The Book Now Button Below. All Bookings Are Made Directly With The Tour Operator....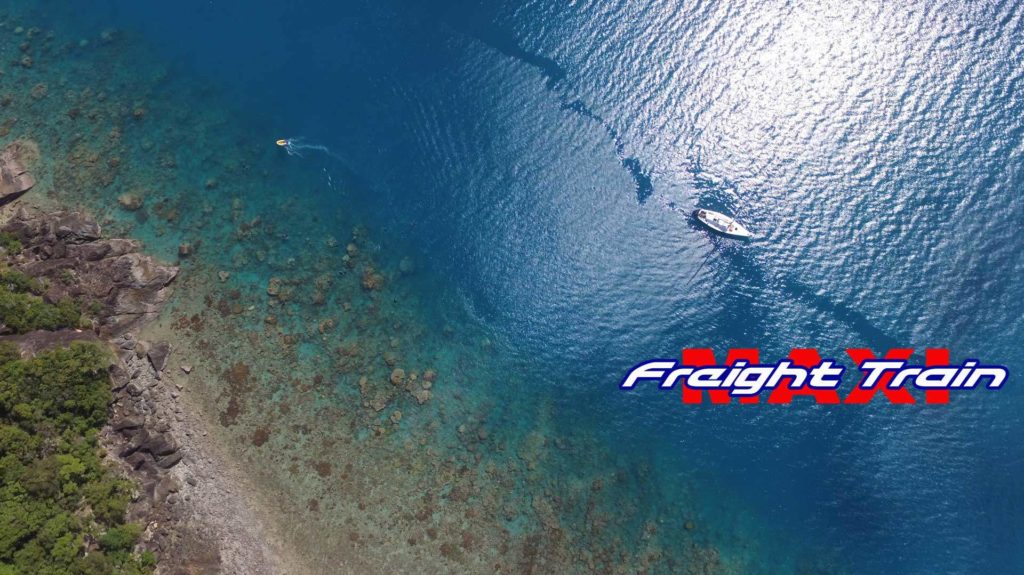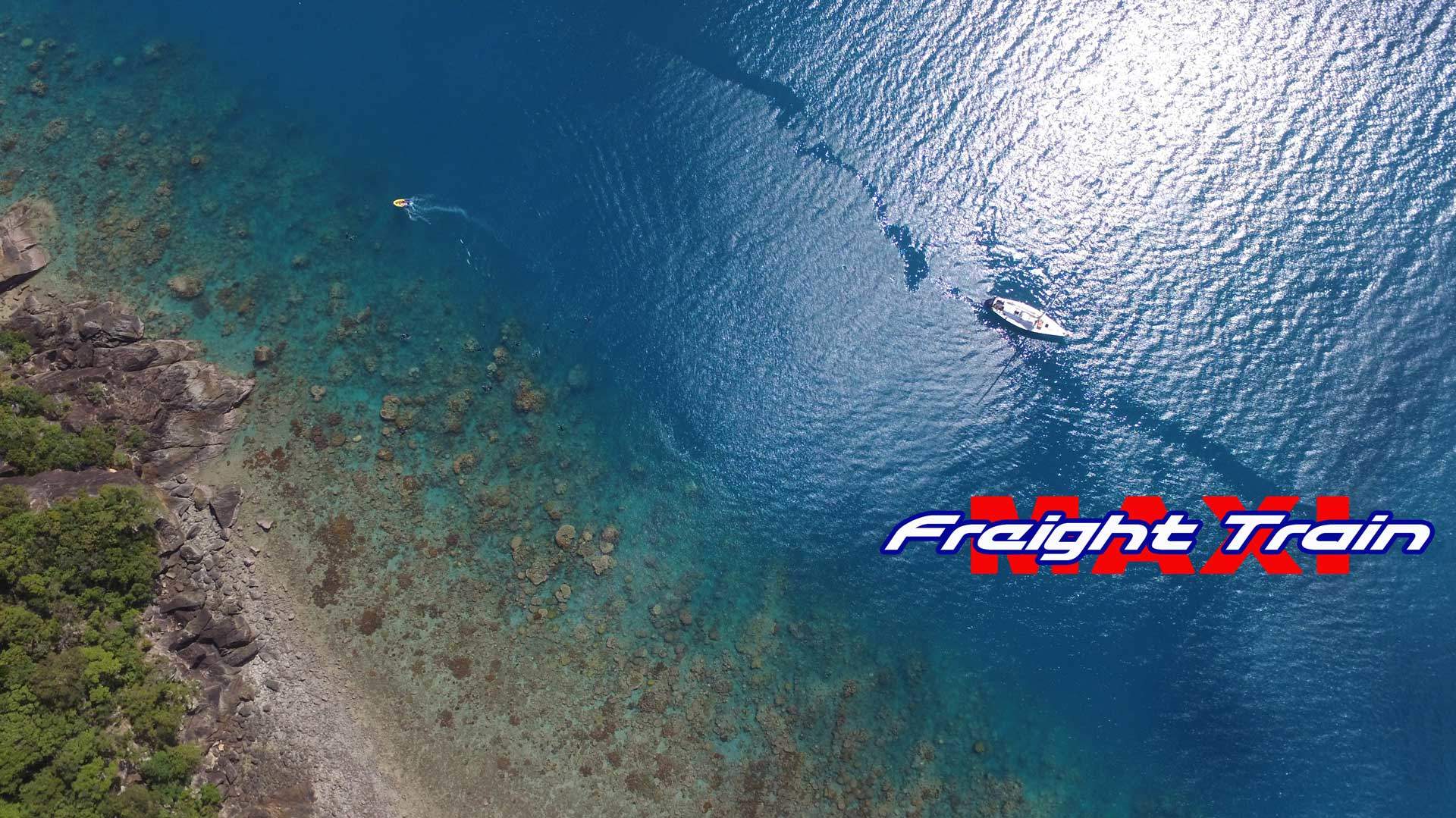 British Defender Whitsundays 2 Day 2 Night Tour British Defender Whitsundays is built to race. This 2-day tour is for guests who want to be involved in sailing and learn the ropes. We are talking about an 83-foot Whitbread Around The World racing maxi; this boat...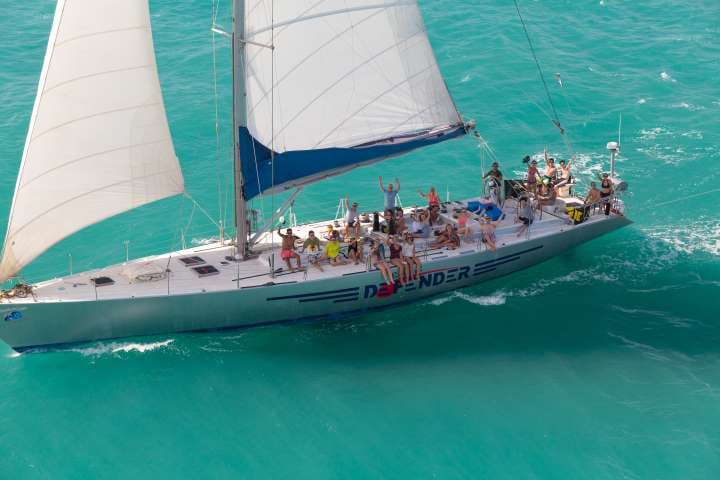 Solway Lass Whitsundays 2 Day 2 Night Tour Solway Lass Whitsundays is a stunning tall ship like no other in the region. Its history runs deep, including being used in WW2. From the moment you step on board, you will feel the authentic past this ship has to...