Activities For Cruise Ship Guests
Activities and Tours for Cruise Ship Visitors In Airlie Beach
We have some awesome Activities and Tours for Cruise Ship Visitors In Airlie Beach below that you can experience while visiting the region. These options are perfect because they're shorter than full-day tours, meaning you won't have to worry about missing your departure or return times. Check 'em out below!
Note – there is a reason why we recommend these tours. See the bottom of this page for our guide for Cruise ship visitors and why not all tours and activities are available to cruise ship guests.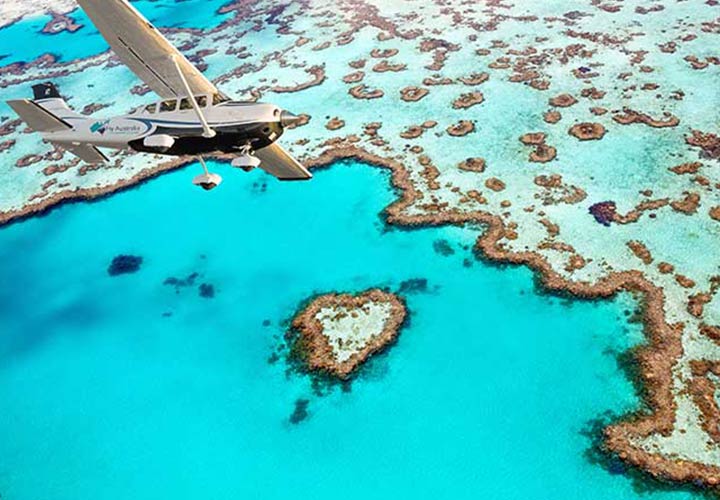 From $249 WITH PROMO CODE

WIRSF22
These scenic flights are the perfect activity to see the Whitsundays and Great Barrier Reef when visiting on a cruise ship.
Fly Over  The Great Barrier Reef, Famous Heart Reef, Whitehaven Beach, Hill Inlet Swirling Sands, Whitsunday Islands and Airlie Beach. Modern Comfortable Plane With Guaranteed Window Seat
Departs from Whitsunday Airport, just 5 minutes from Airlie Beach and has a pickup and drop off service for $15 per person.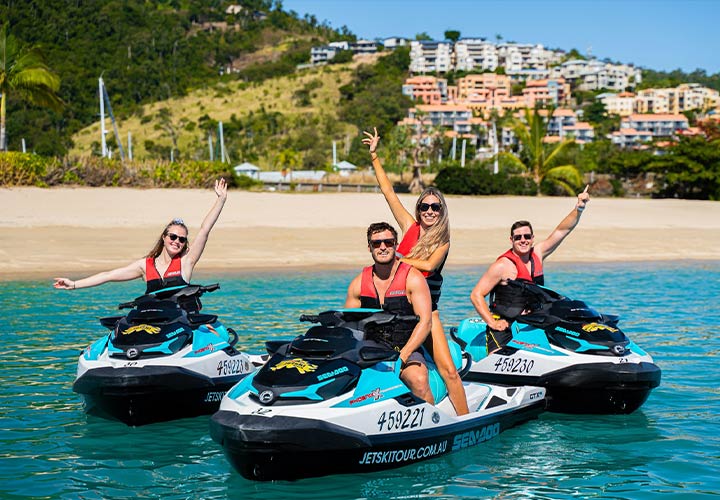 From $250 per ski (2 people max)
There are 2 different Jetski tours that suit cruise ship guests visiting Airlie Beach.
Airlie Adventure at 2.30 pm
2 Island Safari at 9.30 am and 12 pm
Includes 
Qualified guide Plus All safety equipment
Pick up and drop off
Free pictures, Power snacks and bottled water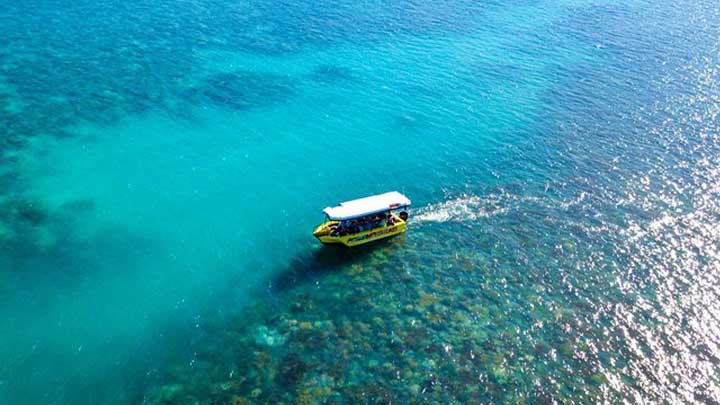 70 Minute guided Glass Bottom Boat Discovery Tour
This tour departs at different times of the day due to tides. please check your dates on the next page to see the departure times.
Funny and informative commentary about the reef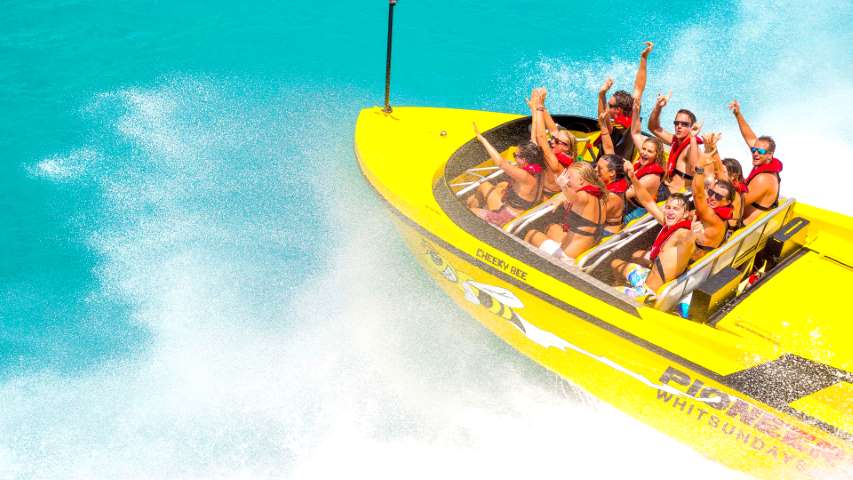 Jet Boat 30-Minute Thrill Ride
Up to 4 departures per day
380-hp Adrenaline Ride
Perform 360s, 180s, Power stops/nosedives
Spot wildlife And See million dollar mansions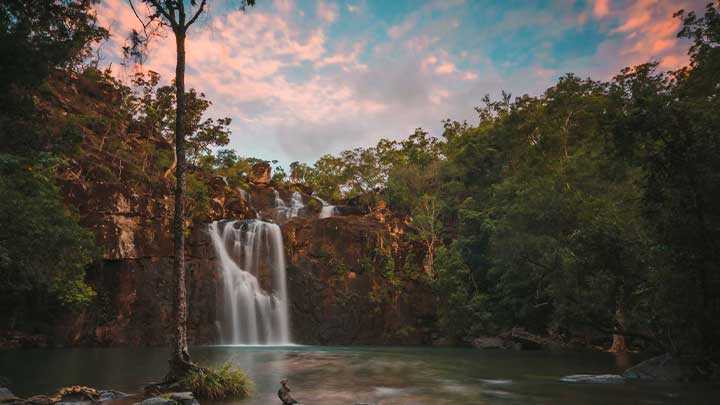 Visit Cedar Creek Waterfall
Lunch at Northerlies
Departs at 1030 am for 5 hours.
Morning Tea
10 seater bus with tour guide
Multi-Award winning Tour Operator
All-inclusive price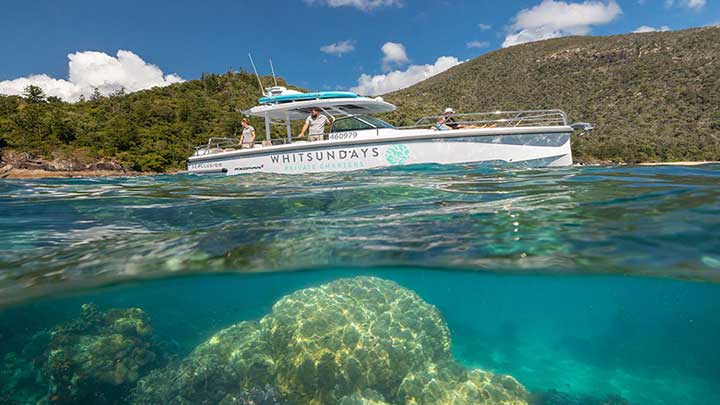 Half Day Private Charters
Whitsundays Private Charters On A Fast Luxury Boat.
Half-Day Options (4 hours or more)
This boat can hold up to 8 guests and is very fast, with a private charter you can visit Whitehaven Beach over a 4-hour period.
Maximum 8 Guests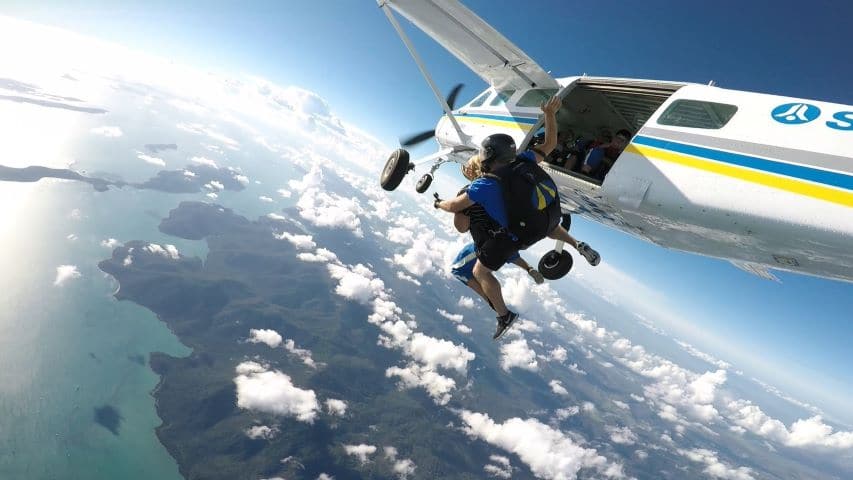 Part Day Activity, From 8500– 14000 Feet
14000 ft is a 1-minute freefall AT 220km/hr
Picture and video add-on available
The flight climbs over islands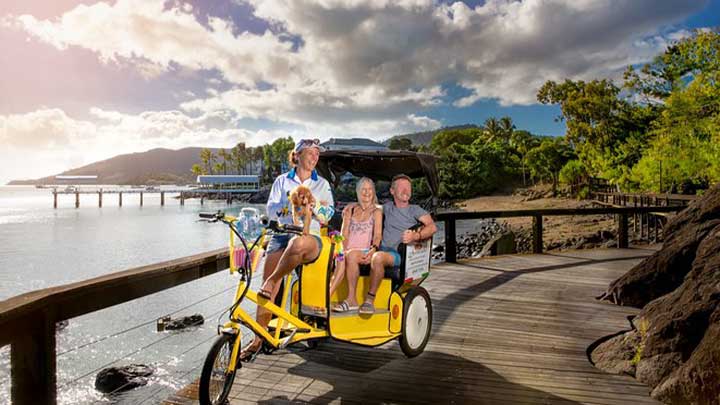 5 different Tuk Tuk Tours.
Multiple departure times each day.
An exciting and fun way to explore Airlie Beach.
Local guides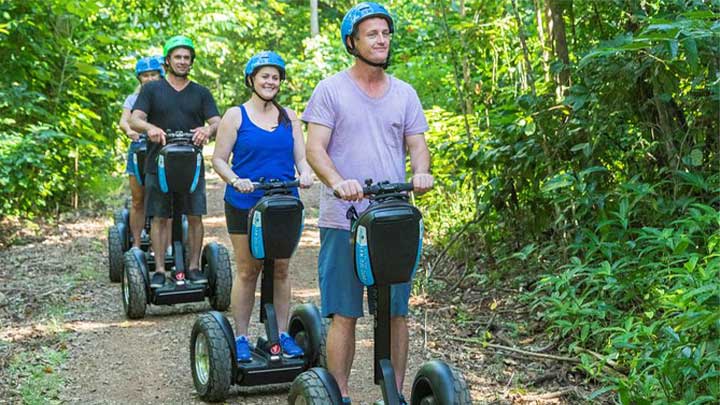 Segway Rainforest Discovery Tour
3.5 to 4 hours approx
Professional guide, Hotel pickup and drop-off, 
A small group of 7 
Conway National Park, and Whitsundays Great Walk.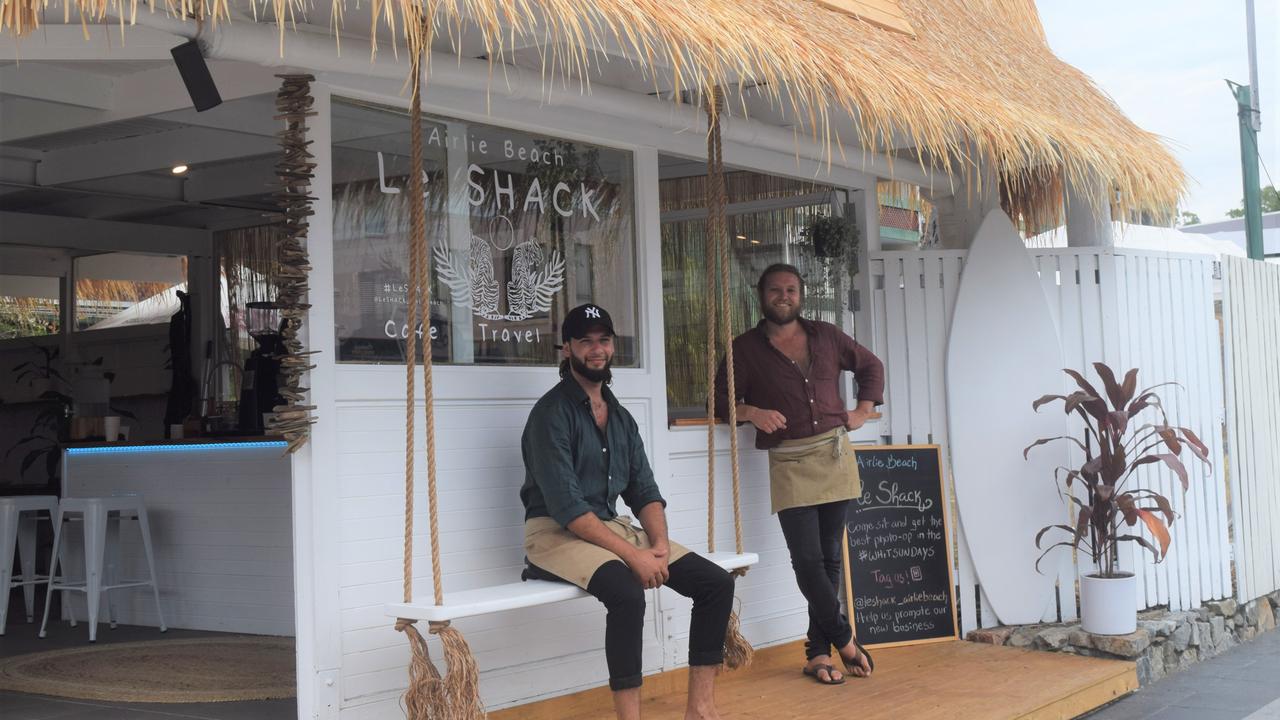 Electric Scooter Hire
Located In The Main Street
2 Hour to Multiple  Day Hire Available
Suited Adults And Children
Why Not All Tour Are Available For Cruise Ship Guests In Airlie Beach
If you are planning to visit Airlie Beach on a cruise ship, there are some important things you need to know in order to make the most of your time here.
Important Note 1: It is essential to understand that Airlie Beach does not have a dedicated cruise ship terminal or dock. Instead, every cruise ship has to anchor at least 2km offshore. Guests are then transferred to land using smaller boats, which takes around 2 hours. This same process happens again when it's time to board the cruise ship.
Important Note 2: Some cruise ships anchor directly in front of Airlie Beach and transfer guests to Port Of Airlie Marina. From there, it is just a short 10-minute walk to the main street of Airlie Beach. However, please note that other ships may anchor at Shute Harbour. In this case, guests will be transferred to the Shuteharbour Terminal and must take a quick 10-minute bus ride to reach the main street of Airlie Beach.
Important Note 3: If you wish to explore popular destinations like Whitehaven Beach, Great Barrier Reef, or Whitsunday Islands during your visit, it's important to book boat tours through the cruise ship company (unless you opt for a private charter). These tours have adjusted schedules that consider the transfer times for cruise ship guests from the mainland and the port where the tour departs.
By keeping these important notes in mind, you can ensure that your visit to Airlie Beach while on a cruise ship is well-planned and enjoyable.