Whitehaven Beach Queensland Australia
Without a doubt, this is Australia's number 1 beach. Whitehaven Beach Queensland Australia again won the TripAdvisor travelers award for the best beach in Australia, continually this iconic beach is receiving some form of award yearly for the best or cleanest beach. So, what makes Whitehaven Beach in the Whitsundays so special and why do so many tourists make the pilgrimage by boat to visit this amazing white sand beach?
Stretching for 7 kilometres along the eastern side of Whitsunday Island you will find Whitehaven Beach and Hill Inlet. The sand is white and pure and has been tested to be 97% pure silica sand. At the high tide mark, there are white sand dunes with Australian native bush land towering over the powder like sands and crystal-clear seas. This is paradise this is Whitehaven Beach
So How do get there?
Day Tours
Overnight Tours
Plane or Helicopter
Personal boat
Boat Hire
JetSki (on a calm day)
Canoe Safari
You can find  whitsundays tour discount deals on most day and overnight trips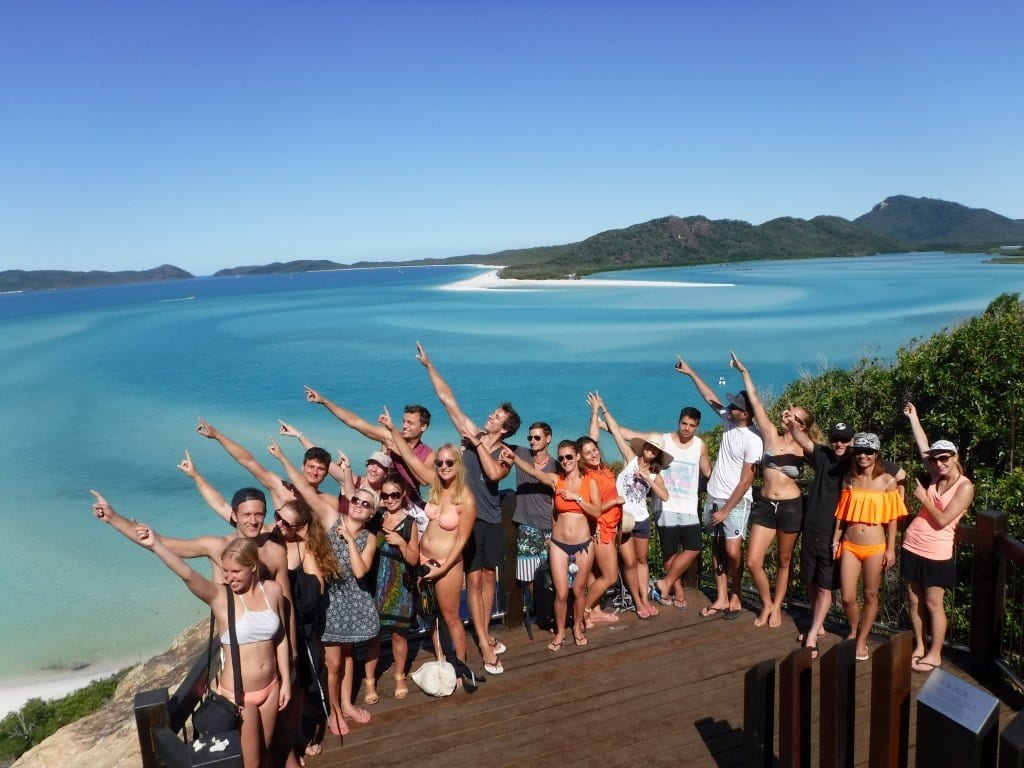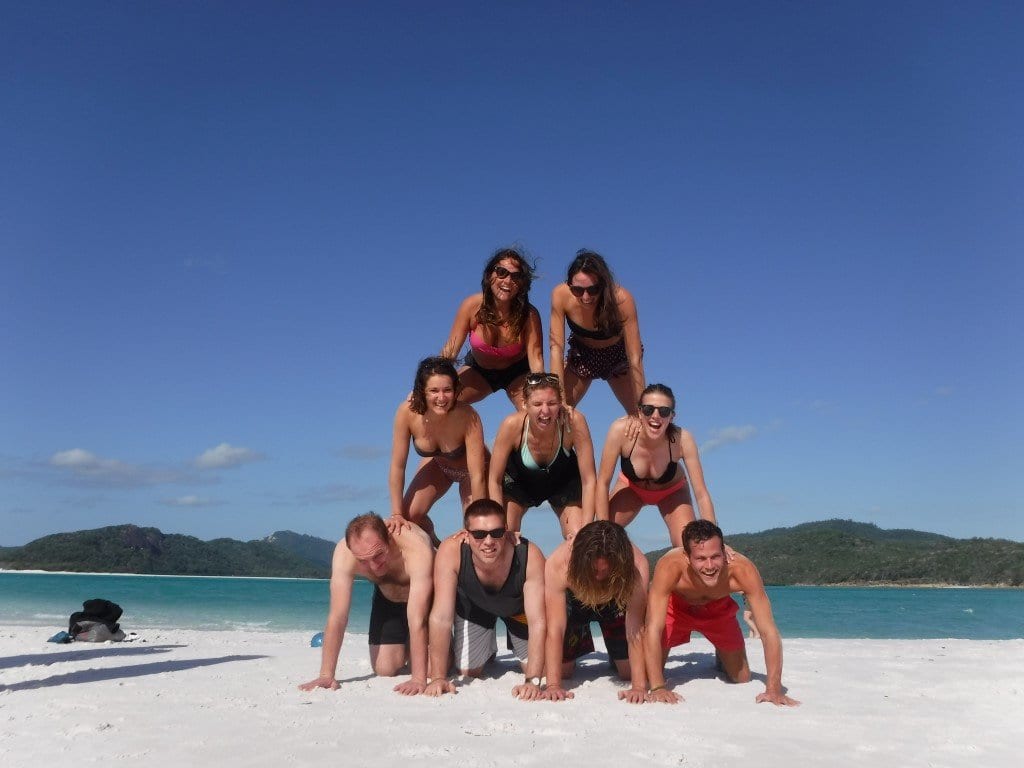 North End of Whitehaven Beach
At the Northern end of the Beach is Hill Inlet, this is a tidal inlet that runs kilometers into the island, the water here is normally like glass and you can see the sea floor with ease,
Mangroves line the river like inlet and are an important part of the inlets eco system and all the marine life that lives here.
On the point is the viewing platform that is accessible form tongue bay, with a short 20-minute walk you will find yourself overlooking the entire length of Whitehaven Beach.
Below the look out is Betty's beach and you will find schools of stingrays swimming gracefully in the shallow waters.
There is no doubt Whitehaven Beach Queensland Australia this is the most photographed part of the Whitsunday Islands
South End of the beach
The southern end of this aquatic playground is my favourite, here you can wander the soft sands and explore the bushland and cool off with a nice swim.
There are picnic tables and a small campground. This is the perfect place for family's picnics playing beach cricket or volley ball.
Many tours visit this part of Whitehaven but it never gets over crowded as a 5-minute walk up the beach will give you a slice of paradise to yourself
Seaplanes land around this area as well which make a spectacular sight as they come in and land on the water.
Most of the year there no swell on the beach so its safe for everyone to take a swim and enjoy the tropical water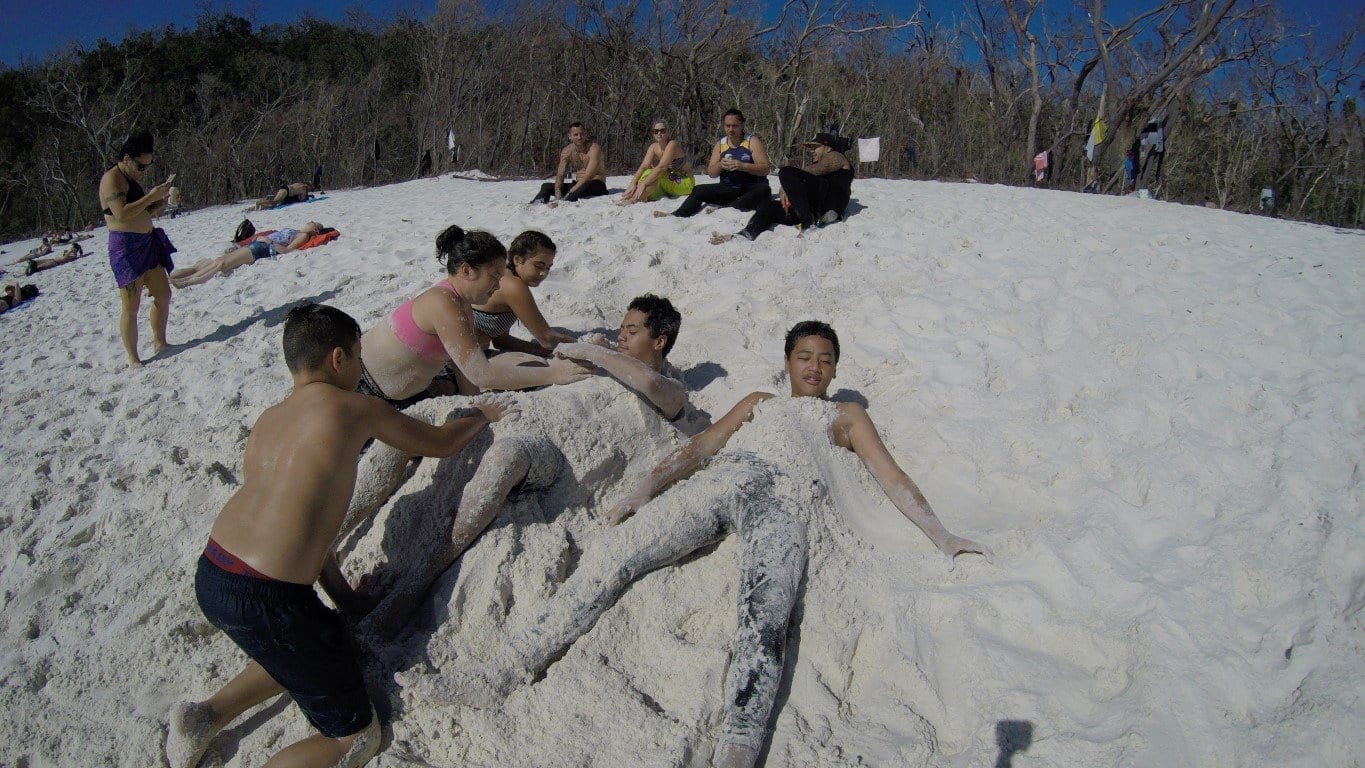 Accommodation on Whitehaven?
Wouldn't it be nice? With no motels or any form of housing close to Whitehaven there is only one option. Camping! the southern end has a camping location for up to 36 people. These campsites are among a vine forest and eucalyptus woodland situated just behind the beach. The only way to access this camp site is by boat, there is a group camp ground and some smaller private ones as well. Toilets are available but they are composting and you must bring everything you need as there is nothing supplied except your piece of dirt. You must book with national parks to camp anywhere in the Whitsunday islands, you can find more information here
For many Australians and international travelers Whitehaven Beach Queensland Australia Is on the bucket list and there is a good reason… this is paradise