BroomStick Whitsundays
4 Days 3 Nights  – From $899
Tour Departs-  Days change each week please use the Book Now Button and Select your week of travel to see dates
Book Direct With Operators Booking System Button Below (100% of your money is paid directly to the operator Prosail)
One of the true Big Boy Racing Maxis is Broomstick Whitsundays. Built to compete all over the world in deep blue yachting regattas, this weapon of a boat now resides in Airlie Beach Queensland. Two times a week 19 guests board this boat and venture into the Whitsunday Islands, discovering Whitehaven Beach, Hill Inlet Lookout, and 6 different snorkel locations. Along the way, the talented crew teach willing guests how to sail and manage such a large vessel. All meals are included as well as wetsuits and snorkel equipment. This tour is perfect for anyone looking for adventure and those special moments of big boat sailing that most other trips do not have.
Tour Highlights
Experience real adventure sailing and match race with other Prosail boats
Spend a WHOLE DAY AT WHITEHAVEN Beach, visit Hill Inlet Lookout AND South Whitehaven lookout
Visit up to 6 snorkelling locations to check out the magnificent fringing reef around the Islands (all part of the Great Barrier Reef Marine Park)
Enjoy multiple bush-walks and hikes (with lookouts and stunning views)
Get involved in the sailing! (or just sit back and relax)
Enjoy standout delicious meals made by the crew who are fun, experienced and welcome you into the Prosail family.
With four full days, you have more time to explore, relax and not be rushed
Optional Island resort stop for lunch, cocktails and use of facilities
Extra comforts like rain & sun shades, hot showers, USB charging stations, thicker snorkel/swimming suits in the cooler months
One of the most sustainable and environmentally friendly ways to explore the Whitsunday Islands
COVID CLEAN Practicing Business
Suitable Tour For You?
There are no private rooms but BroomStick has a mixture of nice clean dorm accommodation single and double bunks.
The boat has a nice social atmosphere and plays music at night for guests to relax and have a few drinks. This tour is perfect for the adventure traveller.
Tour Departure
This Tour Departs Coral Sea Marina, Airlie Beach at 9:00 am. and returns 4 days later around 2 pm
Meeting time is at 8.15 am at the marina. There is also a boat briefing the day before or 7 am on the day of departure, you need to be available to attend one of these.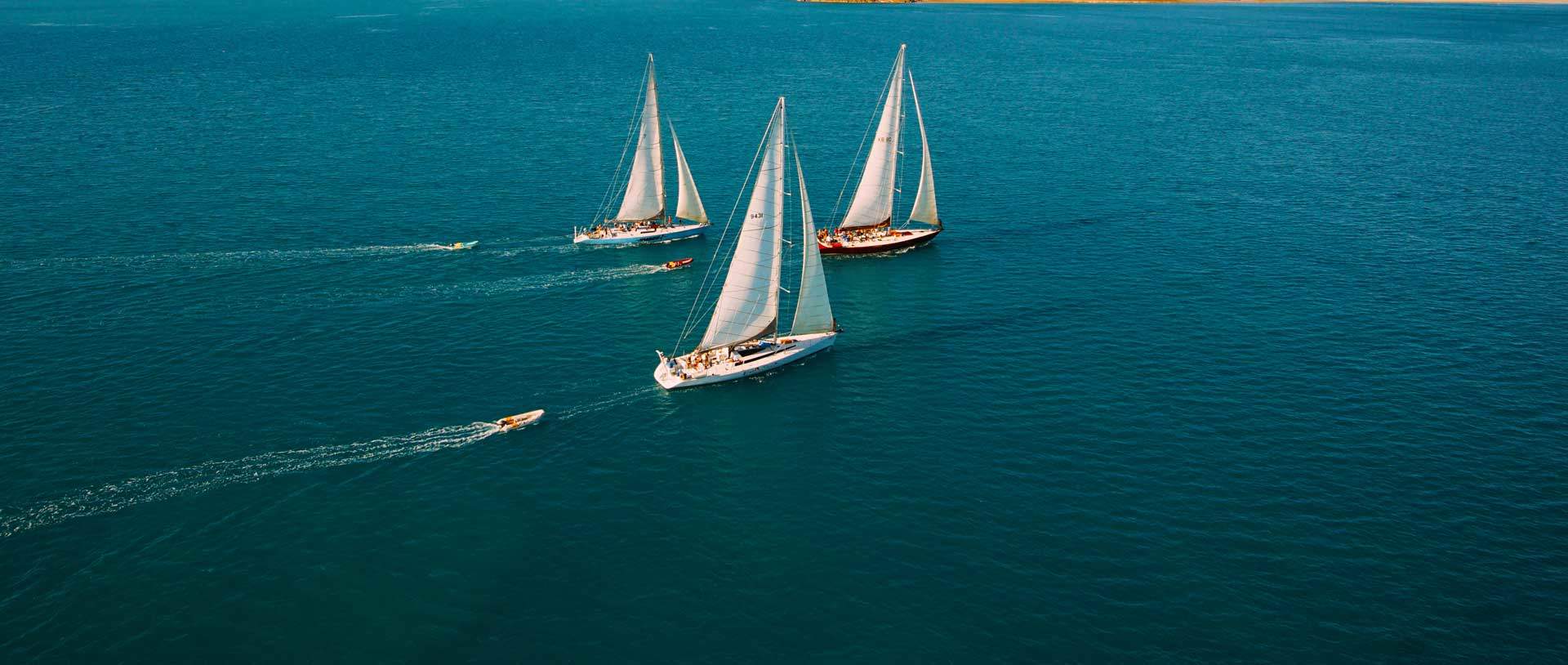 Information You Need For BroomStick Whitsundays Tour
Guest and Crew Numbers
Broomstick Whitsundays take 18 guests and 3 crew
Locations Visited
Whitehaven Beach including the famous Hill Inlet Lookout on the Northern End.
Great Barrier Reef (weather permitting)
Snorkel locations can include Luncheon Bay, Caves Cove, Blue Pearl Bay plus plenty of other Awesome destinations
Included in the price
All meals, Linen, Snorkel Equipment, Wetsuits
Whitehaven Beach
BroomStick Whitsundays Tour visits Whitehaven Beach for a FULL DAY!. During this time you embark on a bush-walk from Tongue Point (northern end of Whitehaven), this walk takes approximately 15 minutes, once at the top you will experience Whitehaven Beach above on the viewing platform. This breathtaking view from here lets you see all 7 km of the beach as well as the world-famous swirling sands that form the inlet.
Snorkeling
During your two day tour, you will get at least 6 opportunities to snorkel the coral-filled bays on the coastal fringes of the islands and Outer Great Barrier Reef.  Here you can see turtles, Maori wrasse, batfish, parrotfish, clownfish (Nemo) plus plenty more! In most bays, the coral starts close to shore and is easily accessible by the small tender boats. For the non-confident swimmers, there are noodles and flotation devices available for safety.
Sailing
The crew are more than happy to teach you the basics of sailing. Get involved in helping the crew hoist the mainsail and headsail. The qualified team on board will give you lessons, and if you're lucky, you may get to stand at the helm and steer the boat towards your next destination. This is optional if you do not wish to participate you can get just lye back and enjoy the ride. It's important to note, sailing participation depends on the weather.
Check-in
Please confirm travel 48 hours prior to departure by calling (07) 49464444.
Guests photos on Hammer should check-in at Redcat Whitsundays, Airlie Beach.
Office hours are 7 am-6 pm
What to Pack
Please pack in a small soft bag.
Drinks
BroomStick Whitsundays Tour is a BYO vessel, this means you are able to bring your own alcohol (no glass please). Drinking water from the tap wheel throughout your tour, however for your convenience, soft drinks and bottled water are available for purchase onboard. The crew will keep a tab and you can pay at the end of your tour.
This tour itinerary will sail around the Whitsunday Islands. Mostly this is achieved due to the high sailing performance and the ability of Broomstick to sail faster than other charter yachts, which is also really eco-friendly by using the power of the wind.  You will visit the famous Whitehaven Beach. Also, you will get to the Northern end of the Whitsundays, where the best coral-filled bays in the Whitsundays are found around Hayman Island, Langford Reef and Mantaray Bay to snorkel.
'Our T&C's: All prices are per person in AUD and include GST, National Park, Great Barrier Reef Marine Park entry fees, professional skipper and host, live aboard, all meals, fresh linen and use of snorkel suits and snorkelling equipment. Prices do not include airfares or transfers to and from the marina, accommodation or extras. Cancellations made less than 21 days before departure will result in complete forfeiture of full price. We reserve the right to substitute vessels without notice at any time for any reason. We recommend you take out travel insurance covering illness, injury, loss of personal goods and the inability to travel due to weather. Client should note that adventure travel involves risk. Whilst we make every effort to safeguard guests, we cannot be responsible for any damage, personal injury or loss due to the actions of passengers that are beyond our control. All cruises are subject to weather and the vessel operator's discretion. Please allow extra time to travel during the wet season (Dec-May) as we occasionally have road closures due to flooding. Prosail QLD Pty Ltd shall not be liable for any loss or damage whatsoever which is suffered (including but not limited to indirect or consequential loss) or for any injury to person or property which is suffered or sustained by any passenger as a result of participating in any of its sailing adventures, except for any liability which cannot be excluded by law. Prosail QLD Pty Ltd 90 114 145 774'
More Overnight Tours You May Like
07 4946 4444book@redcatadventures.com.auwww.redcatadventures.com.auHave Questions ? Contact The Tour Company Directly On the Details Above Want To Book This Tour? Use The Operators Website Link Above To Make Live Bookings All Bookings Are Made Directly With The...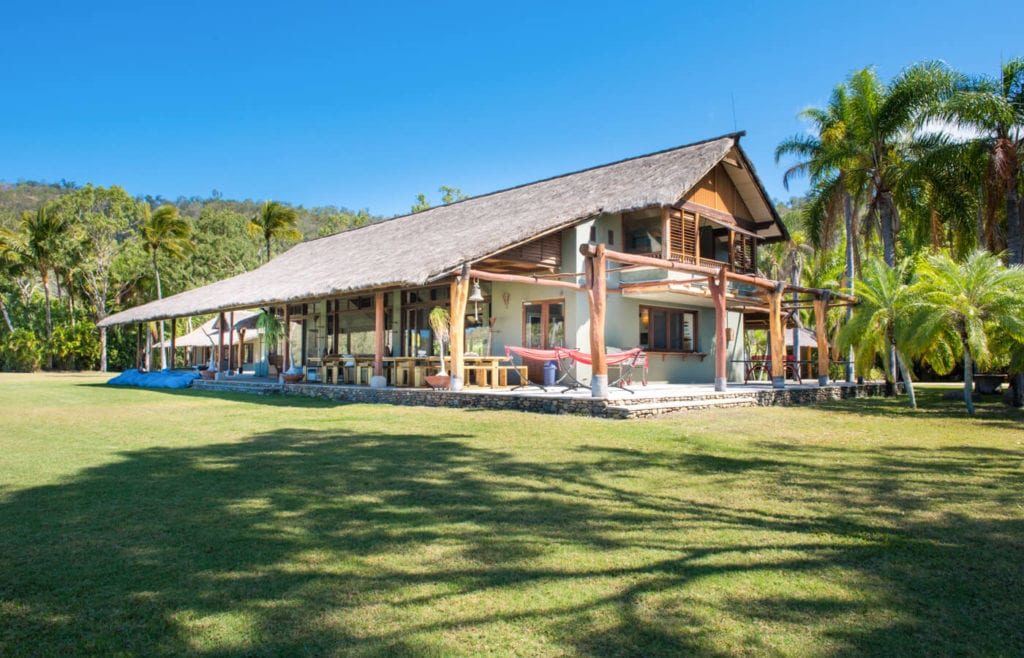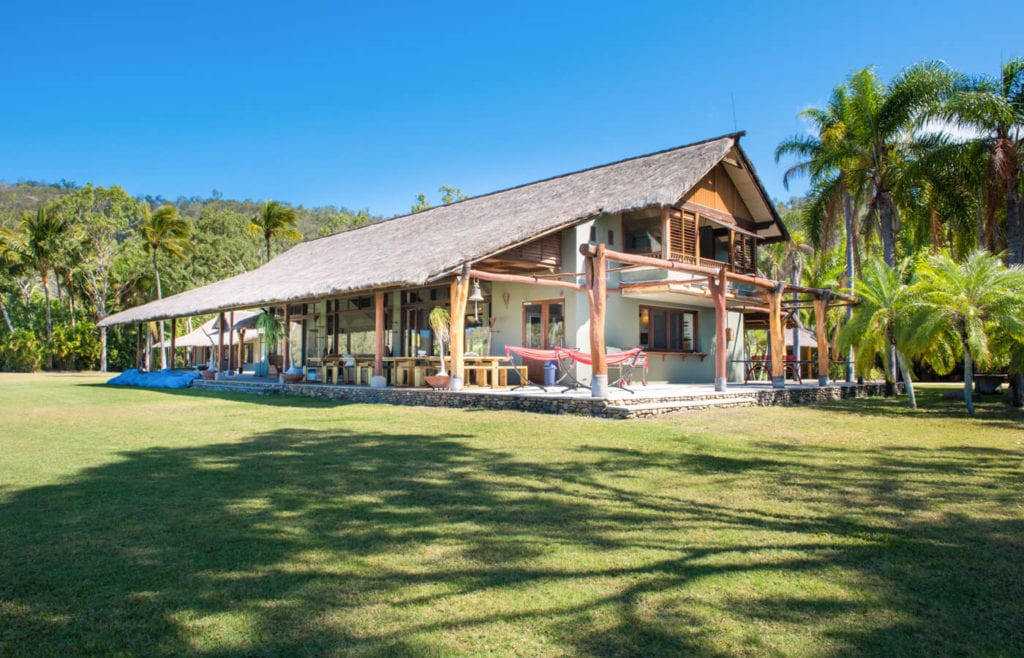 British Defender Whitsundays 2 Day 2 Night Tour British Defender Whitsundays is built to race. This 2-day tour is for guests who want to be involved in sailing and learn the ropes. We are talking about an 83-foot Whitbread Around The World racing maxi; this boat...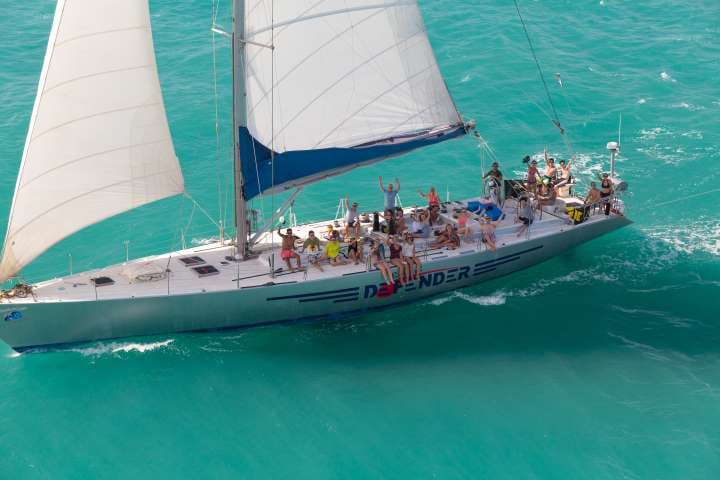 Solway Lass Whitsundays 2 Day 2 Night Tour Solway Lass Whitsundays is a stunning tall ship like no other in the region. Its history runs deep, including being used in WW2. From the moment you step on board, you will feel the authentic past this ship has to...