Have Questions ? Contact The Tour Company Directly On the Details Above
Want To Book This Tour? Use The Book Now Button Below.
All Bookings Are Made Directly With The Tour Operator.
This Website Takes No Commission On Products Sold. We Guarantee All Tour Operators On This Website Get 100% Of The Money You Pay.
 Freight Train Whitsundays
2 Days 1 Night  – From $295
Dynamically Priced Tour
Trip Pricing –
First 6 Tickets $295
Next 5 Tickets $335
Last 5 Tickets $399
Book Early And Save!
Tour Departs- Monday – Wednesday – Saturday  
Sail around the islands on an ex-racing yacht!
Freight Train Whitsundays
is a 2 Day 1 Night tour of the Whitsunday islands and visits Hill Inlet Lookout at Whitehaven Beach plus 3 snorkel locations. This is an owner-operated tour that takes 18 guests with 3 crew in an accommodation dorm style with a mixture of singles and doubles. This Whitsundays tour is best for guests that want a chilled out trip with a small group, seeing the best destinations the Whitsundays has to offer. This is an authentic Australian Tour where the owner drives the boat. A sense of humour is required
Tour Highlights
Ex Racing Yacht built for speed

Owner operated tour
Hill Inlet Lookout (swirling sands)
Whitehaven Beach
3 Snorkel Locations
All snorkel equipment and wetsuit included
Meals and snacks included
Suitable Tour For You?
The main age of guests on this tour is from 18 -35 but takes guests up to 60. There are no private rooms but has a mixture of dorm accommodation single and double bunks.
The big difference here is this is an owner-operated tour by a real Aussie character. If you are looking for a commercial feeling trip this is not for you. Captain Kev Will show you the best parts of the Whitsundays with banter and friendship along the way.
This is not a party boat! but you can take a few social drinks for at night.
Caters for Vegans, Vegetarians and Gluten Free
Tour Departure
This Tour Departs from Coral Sea Marina Meeting point B in Airlie Beach 
Departs – Monday, Wednesday, Saturday at 9 am
Returns – Next day around 4 pm
All guests must check-in at the meeting point at 8.30am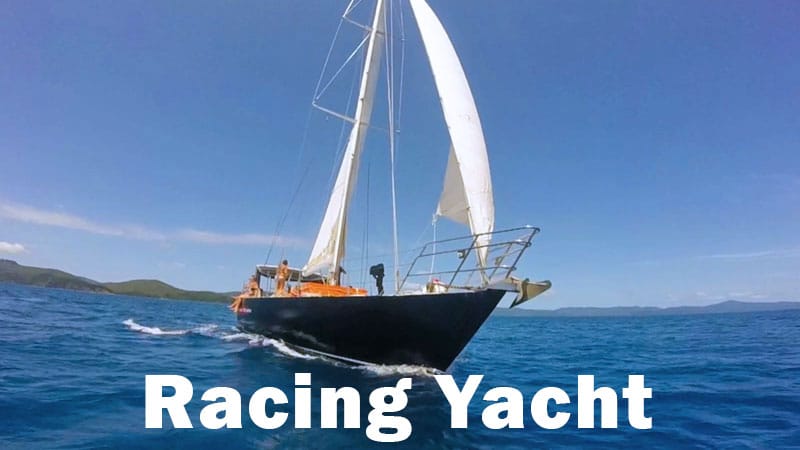 Information You Need For The Freight Train Whitsundays Tour
Guest and Crew Numbers
Freight Train takes 18 guests and has 3 crew
Locations Visited
Whitehaven Beach including the famous Hill Inlet Lookout on the Northern End. Snorkel locations can include Luncheon Bay, Caves Cove, Blue Pearl Bay plus plenty of other Awesome destinations
Included in the price
All meals, Linen, Snorkel Equipment, Wetsuits
This Whitsundays Tour Features
Whitehaven Beach
Freight Train Whitsundays Tour visits Whitehaven Beach for around 2 hours. During this time you embark on a bush-walk from Tongue Point (northern end of Whitehaven), this walk takes around 15 minutes, once at the top you will experience Whitehaven Beach above on the viewing platform. This breathtaking view from here lets you see all 7 km of the beach as well as the world-famous swirling sands that form the inlet
Snorkelling The Reef
During your Whitsundays overnight tour, you will get the opportunity to snorkel the coral-filled bays on the coastal fringes of the islands. Here you can see turtles, Maori wrasse, batfish, parrotfish, clownfish (Nemo) plus plenty more! in most bays, the coral starts close to shore and is easily accessible by the small tender boats. For the non-confident swimmers, there are noodles and flotation devices available for safety
Sailing
Freight Train Whitsundays crew are more than happy to teach you the basics of sailing. Get involved helping the crew hoist the mainsail and headsail. The qualified team on board will give you lessons, and if you're lucky you may get to stand at the helm and steer the boat towards your next destination. This is optional if you do not wish to participate you can just lye back and enjoy the ride.
MEETING TIME/PLACE ON MORNING OF DEPARTURE
8.30am @ Abel Point Marina Roundabout (North End Meeting Point under the Umbrellas see map below)
YOUR ITINERARY
Freight Train does not have set itineraries, as we are dependent on weather & tidal conditions. When you board Freight Train, the crew will sit down with you and go through information specific to the vessel as well as where you may be going in the coming days.
IMPORTANT!
No large backpacks or suitcases are allowed on Freight Train, Please bring bags the same size bag as carryon luggage for a plane. Every hostel and accommodation venue in Airlie beach has bag storage starting at $5 while you are onboard Freight Train. There is NO bag storage at the marina and you face missing your departure if you bring bags that are not allowed
WHAT TO BRING:
In a small soft bag (enviro safe), we suggest that you bring the following –
Light Clothing / Warm clothing in cooler months (May – September) Swimsuit
Hat
Sunscreen (30+ highly recommended) Bath Towel and Beach Towel Sunglasses
Insect Repellent
Favourite Music
Alcohol (no glass please) NO MORE THAN 24 cans of beer OR 4ltrs cask wine OR 1 ltr spirits
All meals are included. However, If you think the fresh air might make you extra hungry, you may want to bring crisps, chocolates etc as well as any other flavoured drink such as orange juice or coke.
WHAT NOT TO BRING:
Glass bottles or Red Wine Sleeping bags or pillows Passport, Travel Documents
Shampoo and Conditioner (for environmental purposes)
Plastic Bags (They kill our wildlife and smother our coral!) – Goon is not a plastic bag!
Freight Train is not responsible for any property you take on board the vessel. In particular, we strongly encourage you to take waterproof cameras rather than expensive digital cameras. Your electrical equipment will be ruined if it comes in contact with seawater.
WEATHER:
Welcome to the tropics! Although our winters are unbeatable in terms of weather, our summers can be hot and wet. November – March can be extremely hot and humid, especially downstairs on a boat. Unless you are accustomed to living in this climate, you may find it slightly uncomfortable, especially at night when you are sleeping. Please be prepared for this.
ALCOHOL, SOFT DRINKS AND BOTTLED WATER:
An Alcohol policy is in place on Freight Train. Each guest can take a maximum of 24 cans of beer OR 4ltrs cask wine (goon) OR 1ltr of spirits, any more than this will NOT be allowed onboard. All alcohol, soft drinks and bottled water must be purchased prior to boarding your vessel. (Please note, we do not allow glass bottles on board)
WATER, TEA AND COFFEE:
We provide tap water on all our vessels however it isn't cold and some people don't like the taste of it. During our summer months, we strongly encourage you bring bottled water. We recommend 2 litres per day. Tea and Coffee breaks are generally in the morning and afternoon.
TRAVEL SICKNESS:
If you are not quite sure whether or not you may suffer from Travel Sickness please make sure that you are prepared. As our trained crew will assist as much as possible in making you comfortable but they are not allowed to provide you with any medication to help with the problem.
SNORKELLING GEAR:
Masks and snorkels are all included in the price of your trip and will be distributed on board.
LYCRA SUITS & WETSUITS:
Wearing a Lycra stinger suit will prevent UV exposure and significantly reduce your risk to marine stingers. Freight Train requires that all passengers wear a full length stinger suit or wetsuit if you wish to swim and or snorkel from our vessels.
You will be fitted for your Suit onboard the boat. These are included in the price you paid.
CHECK IN:
Please ensure that you read all the above carefully and the map below, you check in at the roundabout seating area at Abel point marina (north end meeting point) at 8.30am on the day of departure, please wait at this point until a crew member arrives (they will yell for Freight Train) to check you in and take you to the boat.
It will take you 15-20 mins to walk there from the main street of Airlie Beach. If the sea is on your right-hand side you are walking in the right direction. Freight Train Whitsundays Google Maps link for the meeting point is https://goo.gl/maps/cTbGcWicDkC2
Freight Train ABN 36048617191 operates the vessel known as Freight Train. The following terms and conditions apply to travel by you on  Freight Train Vessel .
All prices are shown in Australian dollars and are inclusive of GST. Prices are valid from 1st April 2017.
All Freight Train vessel departures and itineraries are subject to weather and may be changed or cancelled at Freight Train discretion. Freight Train reserves the right to substitute vessels without notice at any time and for any reason.
Freight Train reserves the right to cancel any trip, or reduce trip duration, in any circumstances, including those which pose a safety risk to you, the Freight Train vessel or crew, such as severe weather, including cyclones.
If an Freight Train trip is cancelled by Freight Train prior to or on the scheduled departure date, you will be referred back to the travel agent through which you booked your trip on an Freight Train Vessel.
If your trip duration is reduced during the trip due to Unforeseen Circumstances, you may be offered a future trip on an Freight Train Vessel, at no cost to you, depending on the amount of time by which your original trip on an Freight Train Vessel was reduced and, subject to availability. You acknowledge that "Unforseen Circumstances" includes but is not limited to the following; inclement weather, issues pertaining to the Freight Train Vessel and any medical emergency, such as injury to guests or crew.
You acknowledge that if you cancel your travel on an Freight Train Vessel less than 21 days before the trip departure date, this will result in the forfeiture by you of the full trip price.
If you request a transfer of a trip departure date up to at least 72 hours before the day of scheduled departure this will incur a $30 transfer fee. No Transfers will be accepted under this 72 hr. period
We recommend you take out travel insurance
You acknowledge that travel with, and the recreational services provided by, Freight Train (such as all in water activities, sailing and bushwalking) involve risk, including in particular a risk of being stung or bitten by jellyfish and other marine creatures or native fauna. You are advised to wear a stinger suit at all times you are in the water.
Whilst we make every effort to safeguard our passengers travelling on Freight Train Vessels, you acknowledge and agree that Freight Train is not liable to you for personal injury, aggravation of any existing injury or condition, mental injury, contraction of any disease, loss (direct, indirect or consequential) or death (including but not limited to from jellyfish stings) resulting from the recreational services provided by Freight Train , and Freight Train hereby excludes absolutely all such liability to you.
Where the Competition and Consumer Act (CCA) consumer guarantees apply you also acknowledge and agree that the liability of Freight Train for any breach of those consumer guarantees is excluded to the maximum extent possible under section 64A of the Australian Consumer Law and 139A of the CCA, where you are killed, injured (physically or mentally) or contract a disease, or an existing disease is aggravated, arising from your trip on an Freight Train Vessel.
Your agreement with Freight Train is subject to the laws of Queensland, Australia If any of these terms is unreasonable or unenforceable for any reason whatsoever, it shall be severed and the remaining terms will not be affected in any way.
Freight Train Whitsundays January 2018
More Overnight Tours You May Like
[ultimate-reviews product_name='Freight Train Whitsundays']
Leave A Review
[submit-review product_name='Freight Train Whitsundays']
Matador Whitsundays Two Day One Night Tour [modula_gallery gallery_select="52450" _builder_version="4.19.4"...
07 4946 4444book@redcatadventures.com.auwww.redcatadventures.com.auHave Questions ? Contact The Tour Company Directly On the Details Above Want To Book This Tour? Use The Operators Website Link Above To Make Live Bookings All Bookings Are Made Directly With The...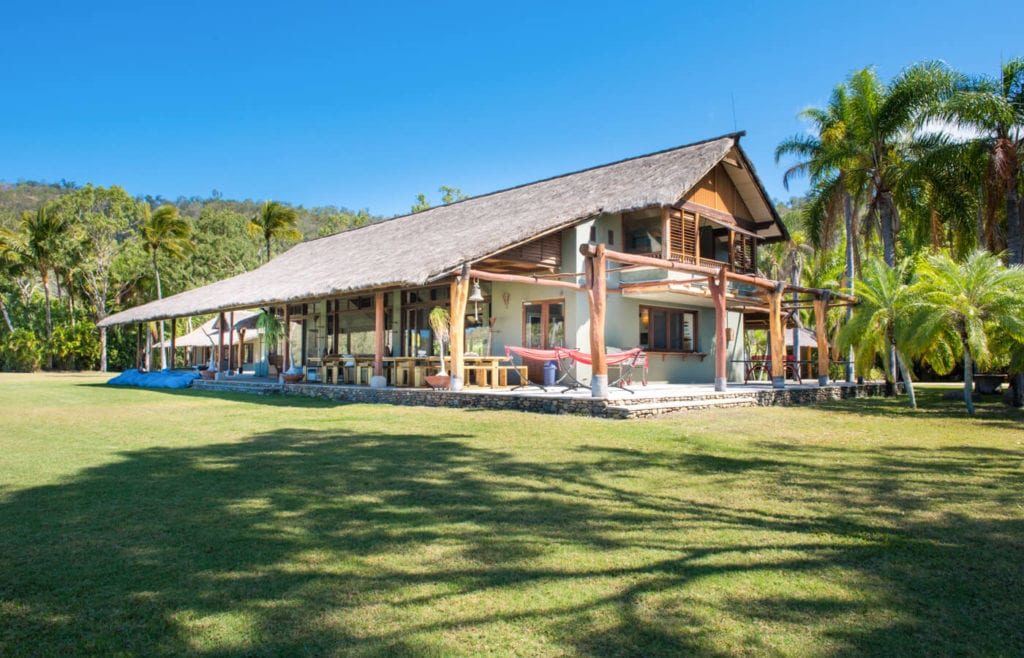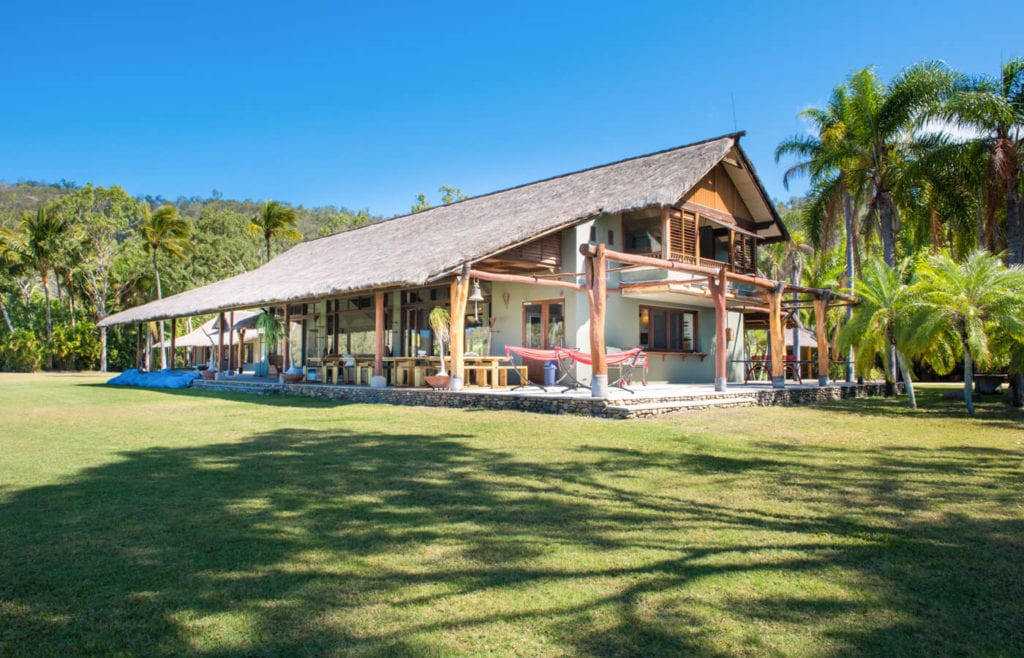 British Defender Whitsundays 2 Day 2 Night Tour British Defender Whitsundays is built to race. This 2-day tour is for guests who want to be involved in sailing and learn the ropes. We are talking about an 83-foot Whitbread Around The World racing maxi; this boat...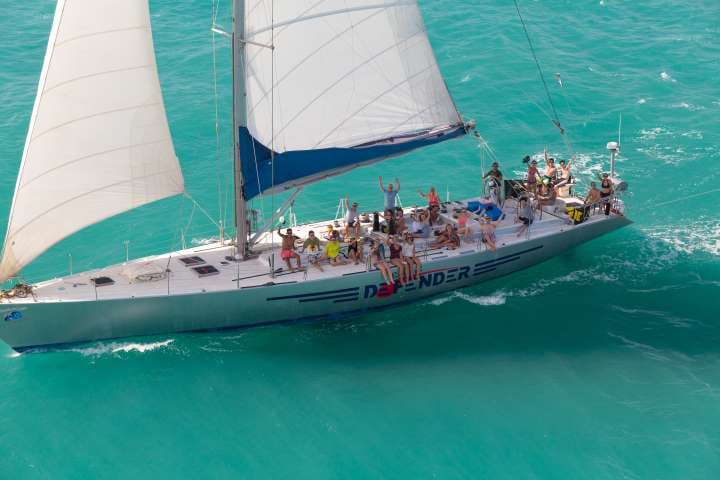 Solway Lass Whitsundays 2 Day 2 Night Tour Solway Lass Whitsundays is a stunning tall ship like no other in the region. Its history runs deep, including being used in WW2. From the moment you step on board, you will feel the authentic past this ship has to...