Habibi Whitsundays
2 Days 2 Nights From $459
Tour Departs- Wednesday-Friday-Sunday
A genuine backpacker fun-filled, action-packed live-aboard. Habibi Whitsundays is a 60ft long steel ketch with permanently shaded areas with loads of deck space for sun-baking at an affordable price. This sailing trip is perfect for ages 18-35 who are looking to explore the islands in comfort and have some fun. Habibi is spacious above and below deck with shared accommodation as well as private twin and double rooms
Tour Highlights
Sleep Onboard The Boat
Visit Whitehaven Beach and Hill Inlet
Snorkel coral-filled bays with incredible sea life
Private Twin and Double Rooms
Snorkel equipment and wetsuit included
26 passengers and 3 crew
Suitable Tour For You?
This Tour is marketed directly at the budget Market.This is the perfect overnight tour for Backpackers and Students or the young at heart. Typical age of guests travelling is 18-35. If you are looking for fun, value for money and great food this tour this is suited for you.
Tour Departure
Departs – Wednesday – Friday – Sunday at 2:00pm
Returns – 2 days later at 11:00 am
All guests must check-in at Magnums reception for a briefing, either the day before travel or on the day before 11 am.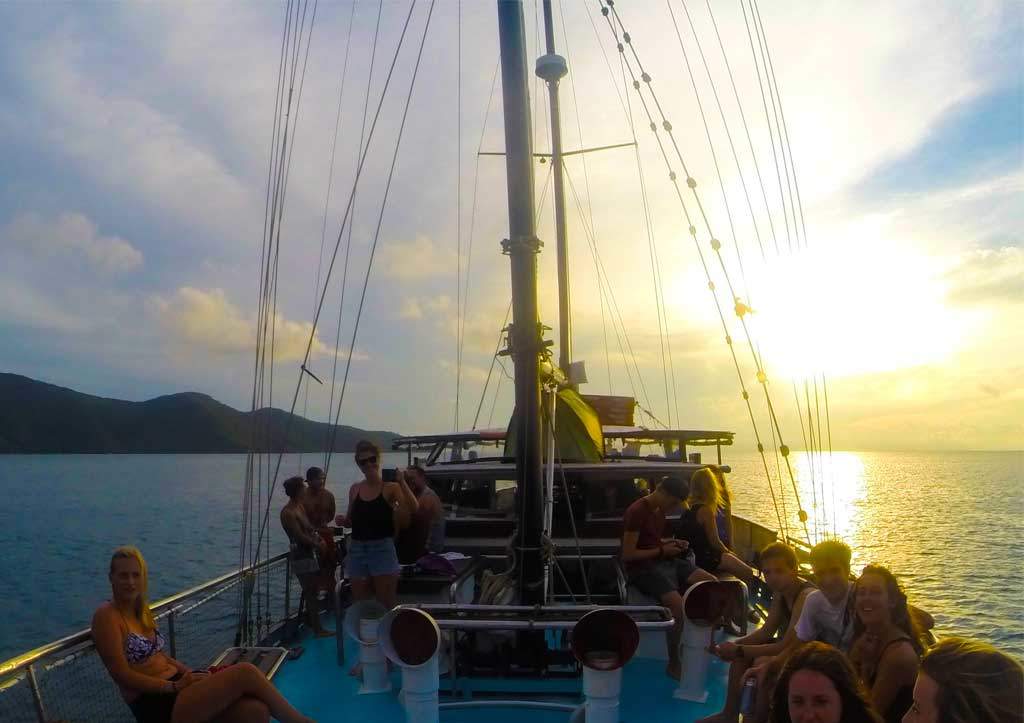 Information You Need For Habibi Whitsundays Tour
Guest and Crew Numbers – 
The tour takes 26 guests and 3 crew
Locations Visited
Whitehaven Beach – Hill Inlet Look Out – 3 Snorkel Locations 
Included in the price
Snorkelling equipment, stinger suits, meals and snacks
Accommodation on the tour 

  
Habibi has a mixture of shared bunks, private twin rooms and a private double room.( for current pricing use the Book Now Button at the top of this page)
This Whitsundays Tour Features
Whitehaven Beach
Habibi Whitsundays Tour visits Whitehaven Beach for around 2 hours. During this time you embark on a bush-walk from Tongue Point (northern end of Whitehaven), this walk takes around 15 minutes, once at the top you will experience Whitehaven Beach above on the viewing platform. This breathtaking view from here lets you see all 7 km of the beach as well as the world-famous swirling sands that form the inlet
Snorkelling The Reef
During your Whitsundays overnight tour, you will get the opportunity to snorkel the coral-filled bays on the coastal fringes of the islands. Here you can see turtles, Maori wrasse, batfish, parrotfish, clownfish (Nemo) plus plenty more! in most bays, the coral starts close to shore and is easily accessible by the small tender boats. For the non-confident swimmers, there are noodles and flotation devices available for safety
Sailing
Habibi crew are more than happy to teach you the basics of sailing. Get involved helping the crew hoist the mainsail and headsail. The qualified team on board will give you lessons, and if you're lucky you may get to stand at the helm and steer the boat towards your next destination. This is optional if you do not wish to participate you can just lye back and enjoy the ride.
Departure-
Coral Sea Marina Northern Village, Airlie Beach. Open date tickets please give 14 days notice to book. All bookings MUST reconfirm 48hrs in advance. Ph: 07 4964 1199 or from outside AU: +61 7 4964 1199. Check-in at Magnums Tour Desk located at 366 Shute Harbour Road, Airlie Beach ( 2 doors up from McDonalds).
YOUR HABIBI WHITSUNDAYS ITINERARY:
When you board the boat, the crew will sit down with you and go through information specific to the tour, as well as where you may be going in the coming days.
WHAT TO BRING:
In a small soft bag (enviro safe), we suggest that you bring the following –
Light Clothing / Warm clothing in cooler months (May – September)
A water bottle
Swimsuit
Hat
Sunscreen (30+ highly recommended)
Bath Towel and Beach Towel
Sunglasses
Insect Repellent
Alcohol (no glass please) NO MORE THAN 24 cans of beer OR 4ltrs box wine (goon) OR 1ltr of spirits
Waterproof Camera/Film
All meals are included
However Habibi Whitsundays is a late departure meaning lunch will not be provided on the first day. If you think the fresh air might make you extra hungry,
you may want to bring crisps, chocolates etc. as well as any other flavoured drink such as orange juice or coke.
WHAT NOT TO BRING:
Glass bottles or Red Wine
Sleeping bags or pillows
Passport, Travel Documents
Shampoo and Conditioner (Environmental Purposes)
Plastic Bags (They kill our wildlife and smother our coral!) – Goon is not a plastic bag!
WEATHER:
Welcome to the tropics! Although our winters are unbeatable in terms of weather, our summers can be hot and wet. November –
March can be extremely hot and humid, especially downstairs on a boat. Unless you are accustomed to living in this climate, you
may find it slightly uncomfortable, especially at night when you are sleeping. Please be prepared for this
WATER, TEA AND COFFEE:
We provide tap water however it isn't cold and some people don't like the taste of it. During our summer months, we strongly encourage you to bring bottled water. We recommend 2 litres per day.
TRAVEL SICKNESS:
If you are not quite sure whether or not, you may suffer from Travel Sickness please make sure that you are prepared. As our
trained crew will assist as much as possible in making you comfortable but they are not allowed to provide you with any
medication to help with the problem.
SNORKELLING GEAR:
Mask, and snorkels are all included in the price of your trip and will be distributed on board.
LYCRA SUITS & WETSUITS:
Wearing a Lycra stinger suit will prevent UV exposure and significantly reduce your risk to marine stingers.  you will be fitted for your Suit onboard the boat.
1. Magic Whitsundays reserves the right to change routes, itineraries or vessels at any time without notice. All itineraries, activities and departures are subject to weather and may be changed or cancelled at the discretion of Magic Whitsundays and will not be refunded. It should be noted that adventure sailing, snorkelling and other associated activities involves risk. Whilst we make every effort to safeguard clients, the owners/operators of the vessel cannot be held responsible or liable for any claim resulting from personal injury, illness, death and/or property loss or damage due arising whilst travelling with the company, participating in activities on or off the vessel or other company property. We recommend that all clients have travel insurance covering illness, injury, damage to personal belongings and tour cancellations. A cancellation fee applies to all travel. Client cancellations for. Client cancellations for our overnight sailing cruise on Habibi made less than 21 days prior to departure will result in complete forfeiture of the full price paid, and transfer fees do apply.
2. Open dated Travel Vouchers are valid for 12 months from date of purchase.
3. Magic Whitsundays Pt Ltd (the 'Company') acts only as an agent for hotels, hostels, airlines, adventure tour companies, insurance companies, and other providers of travel and related services to the Traveller (the 'Suppliers'). As such, and while the Company makes efforts to ensure that the quality of the services rendered by the Suppliers is consistent with the descriptions provided, the pictures, photographs and descriptions included in any printed material or online do not constitute any form of representation, warranty or guarantee that all of the attributes will be as depicted.
The Customer expressly acknowledges that, in the event any service to be provided by a Supplier could become unavailable due to circumstances beyond the Company's control, the Company shall, at the Company's sole discretion and without prior notice to the Customer, be entitled to substitute services of equal or greater value without refund to the Customer, and such substitution shall be deemed to be complete compensation such that the Customer shall have no further claim against the Company.
All coupons, exchange orders, receipts, contracts and tickets (the 'Travel Documents') are issued subject to any and all tariffs, terms and conditions under which such services are provided by the Suppliers. The Customer's acceptance and use of such Travel Documents shall also evidence the Customer's consent to these conditions.
The Company, its affiliates, agents and employees assumes no responsibility and shall not be liable for any loss, damage or other claim, whether to person or property, that does not arise directly as a result of negligence of the Company its affiliates, agents or employees in facilitating the Customer's purchase of Supplier(s) services. Travel insurance is highly recommended.
More One Day Tours You May Like
Ride To Paradise Whitsundays One Day One Night TourRide to Paradise One Day One Night Tour is the perfect short stay package around the Whitsunday Islands. The all-inclusive 1 Day 1 Night tour departs from Airlie Beach. Accommodation includes two nights at the...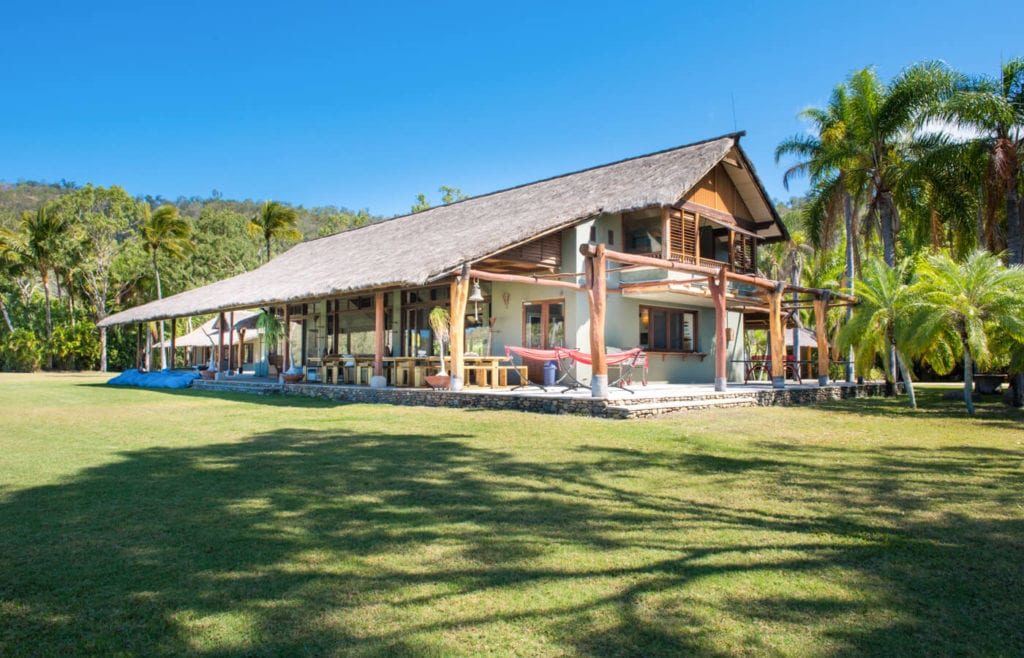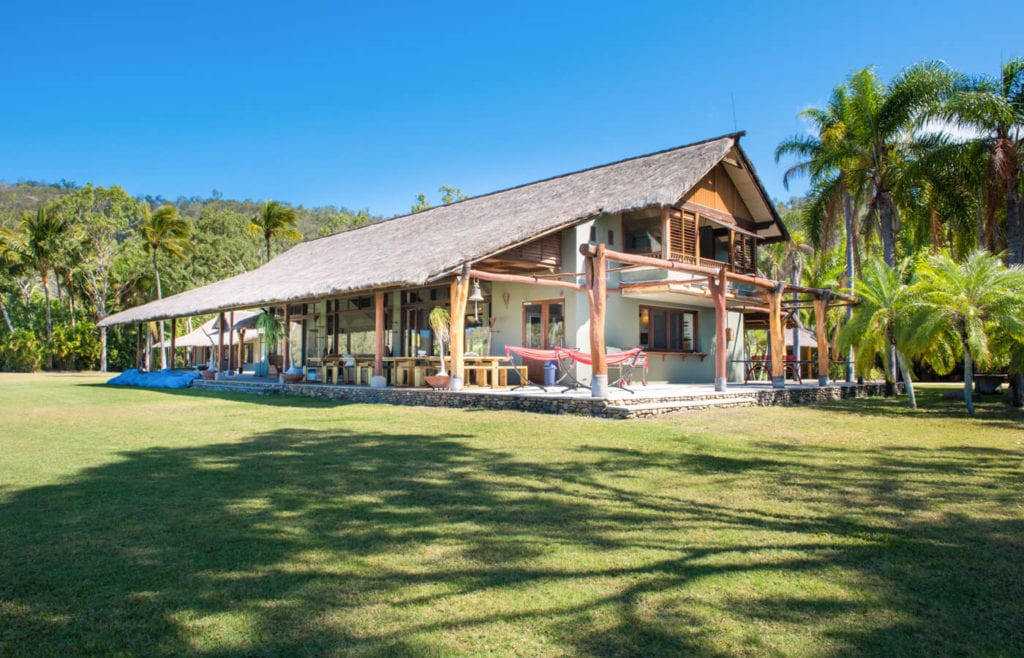 British Defender Whitsundays 2 Day 2 Night Tour British Defender Whitsundays is built to race. This 2-day tour is for guests who want to be involved in sailing and learn the ropes. We are talking about an 83-foot Whitbread Around The World racing maxi; this boat...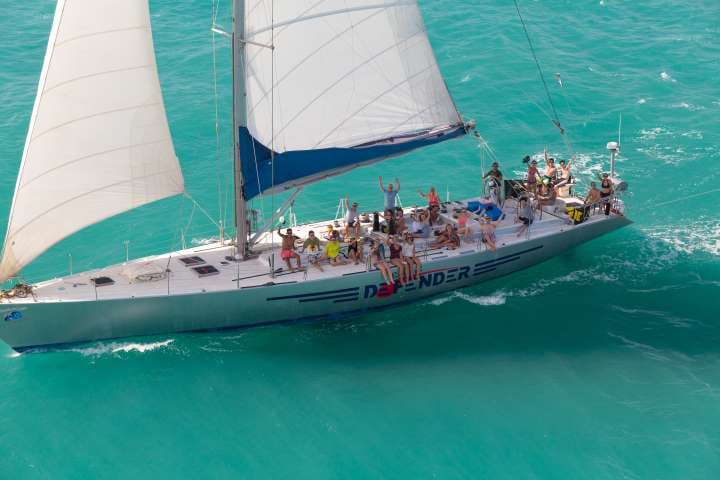 Broomstick Whitsundays Broomstick Whitsundays 2 Day 2 Night Tour One of the true Big Boy Racing Maxis is Broomstick Whitsundays. Built to compete all over the world in deep blue yachting regattas, this weapon of a boat now resides in Airlie Beach Queensland. Three...