Mandrake Whitsundays Tour Information
$320 / 2 Days 2 Nights Sailing Holiday
This is the perfect Whitsundays Tour for anyone wanting a small group on a budget. Mandrake Whitsundays is a 52ft long ocean racer and was built to spar race against America's cup yachts. This sailing trip is perfect for ages 18-35 who want a relaxed atmosphere with a small group. What makes Mandrake Different from other tours is the low guest numbers with an affordable price, there is plenty of room to sun-bake and you are welcome to help the crew sail. The accommodation has a mixture of share singles and doubles within 2 rooms, The fun professional crew will make sure you have a personalized tour experience that you will remember for a life time
Mandrake Whitsundays Tour Details
Departure and Return
This Tour Departs Abell Point Marina, Airlie Beach, every Tuesday,Thursday and Saturday at 3:00pm. and returns 2 days later at 12.30pm
Guest and Crew Numbers
Mandrake takes 14 guests and has 2 crew
Locations Visited
Whitehaven Beach including the famous Hill Inlet Lookout on the Northern End. Snorkel locations can include Luncheon Bay, Caves Cove, Blue Pearl Bay plus plenty of other Awesome destinations
Included in the price
All meals, Linen, Snorkel Equipment, Wetsuits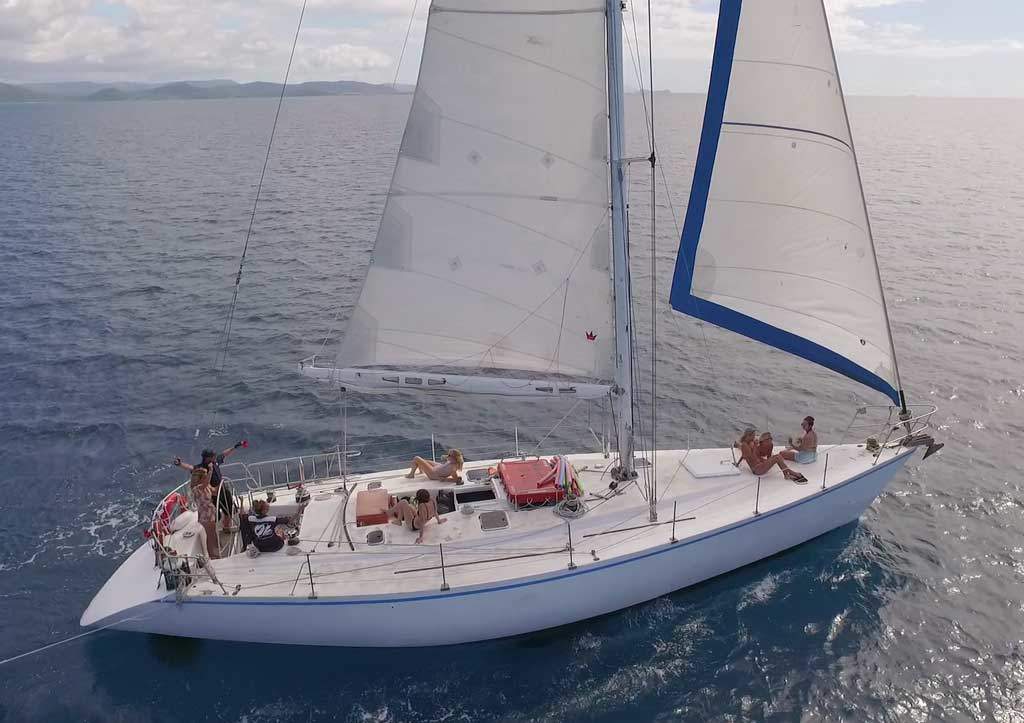 Whitehaven Beach
Mandrake Whitsundays Tour visits Whitehaven Beach for around 2 hours. During this time you embark on a bush-walk from Tongue Point (northern end of Whitehaven this walk takes around 15 minutes, once at the top you will experience Whitehaven Beach above on the viewing platform. This breathtaking view from here lets you see all 7 km of the beach as well as the world famous swirling sands that form the inlet
Snorkeling The Reef
During your 2 day tour, you will get at least 3 opportunities to snorkel the coral-filled bays on the coastal fringes of the islands. Here you can see turtles, Maori wrasse, batfish, parrot fish, clown fish (Nemo) plus plenty more! in most bays, the coral starts close to shore and is easily accessible by the small tender boats. For the nonconfident swimmers, there are noodles and flotation devices available for safety.
Learn to Sail
The crew are more than happy to teach you the basics of sailing. Get involved helping the crew hoist the mainsail and headsail. The qualified team on board will give you lessons, and if you're lucky you may get to stand at the helm and steer the boat towards your next destination. This is optional if you do not wish to participate you can just lye back and enjoy the ride.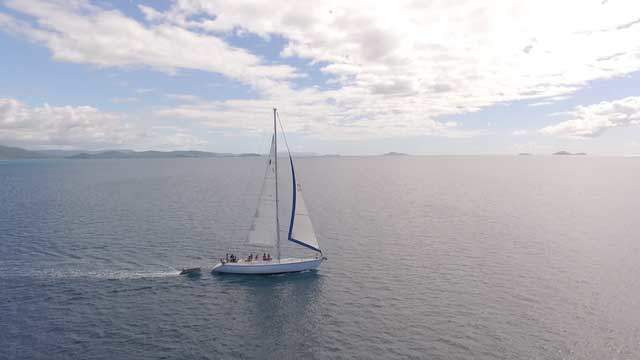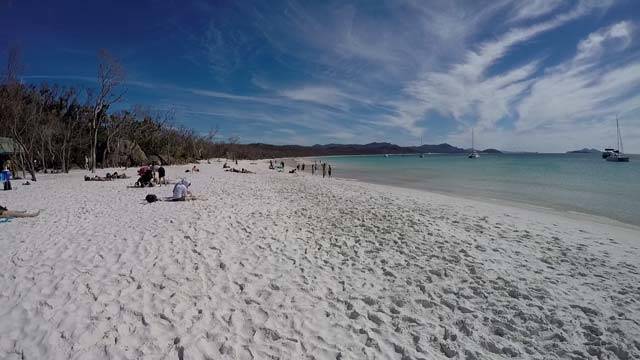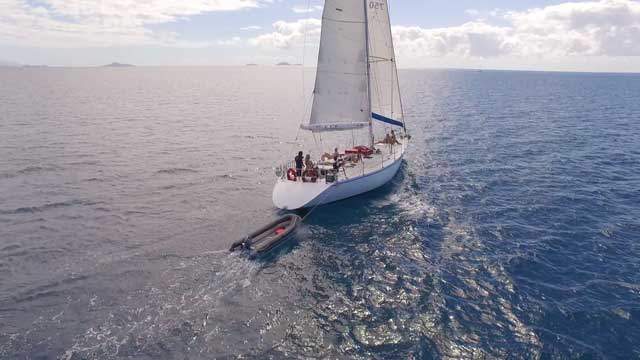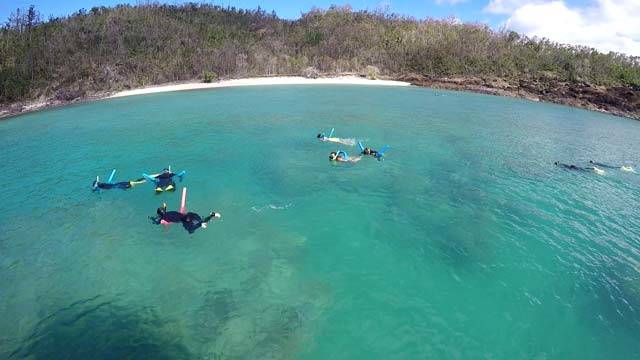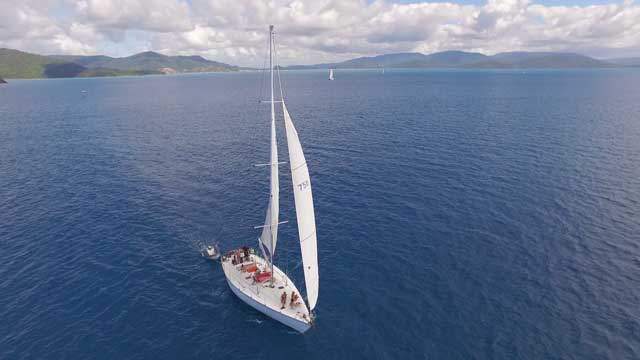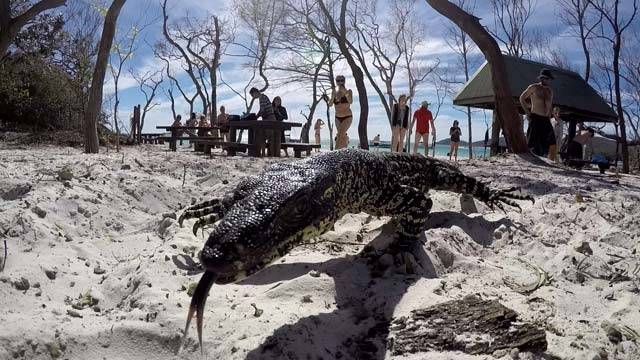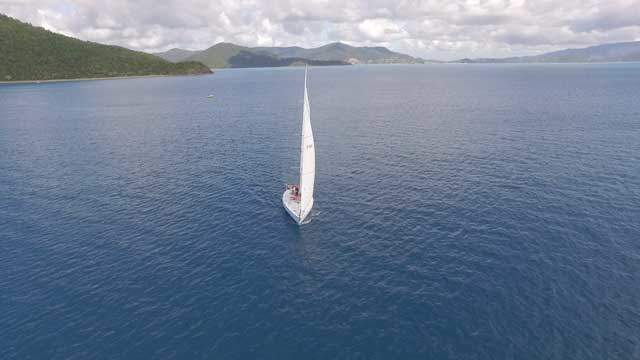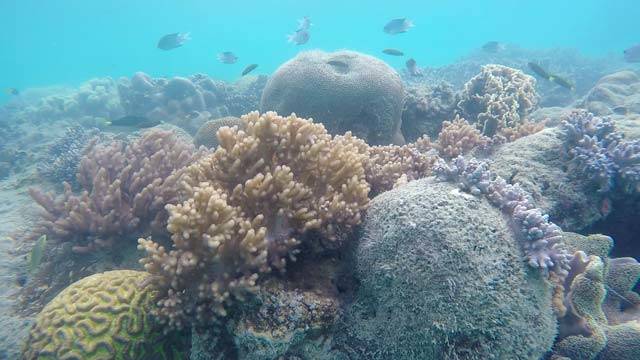 Pre-Departure Information For Mandrake Whitsundays Trip
All Guests Must Check in at 8:30am on the day of Departure at our Reservations Office at 3/398 Shute Harbour Road,
Airlie Beach (opposite Mangrove Jacks).
You will also be able to leave your bigger bags here for storage.
YOUR MANDRAKE WHITSUNDAYS ITINERARY:
None of our vessels have set itineraries, as we are dependent on weather and tidal conditions. When you board the boat, the
crew will sit down with you and go through information specific to the tour, as well as where you may be going in the coming
days.
WHAT TO BRING:
In a small soft bag (enviro safe), we suggest that you bring the following –
Light Clothing / Warm clothing in cooler months (May – September)
A water bottle
Swimsuit
Hat
Sunscreen (30+ highly recommended)
Bath Towel and Beach Towel
Sunglasses
Insect Repellent
Alcohol (no glass please) NO MORE THAN 24 cans of beer OR 4ltrs box wine (goon) OR 1ltr of spirits
Waterproof Camera/Film
All meals are included
However Mandrake Whitsundays a late departure meaning lunch will not be provided on the first day. If you think the fresh air might make you extra hungry,
you may want to bring crisps, chocolates etc. as well as any other flavoured drink such as orange juice or coke.
WHAT NOT TO BRING:
Glass bottles or Red Wine
Sleeping bags or pillows
Passport, Travel Documents
Shampoo and Conditioner (Environmental Purposes)
Plastic Bags (They kill our wildlife and smother our coral!) – Goon is not a plastic bag!
WEATHER:
Welcome to the tropics! Although our winters are unbeatable in terms of weather, our summers can be hot and wet. November –
March can be extremely hot and humid, especially downstairs on a boat. Unless you are accustomed to living in this climate, you
may find it slightly uncomfortable, especially at night when you are sleeping. Please be prepared for this
WATER, TEA AND COFFEE:
We provide tap water on all our vessels however it isn't cold and some people don't like the taste of it. During our summer
months, we strongly encourage you bring bottled water. We recommend 2 litres per day. Tea and Coffee breaks are generally in
the morning and afternoon.
TRAVEL SICKNESS:
If you are not quite sure whether or not, you may suffer from Travel Sickness please make sure that you are prepared. As our
trained crew will assist as much as possible in making you comfortable but they are not allowed to provide you with any
medication to help with the problem.
SNORKELLING GEAR:
Mask, fins and snorkels are all included in the price of your trip and will be distributed on board.
LYCRA SUITS & WETSUITS:
Wearing a Lycra stinger suit will prevent UV exposure and significantly reduce your risk to marine stingers. OzSail requires that
all passengers wear a full length stinger suit or wetsuit (with hoods optional and recommended) if you wish to swim, snorkel and
or dive from our vessels.
You will be fitted for your Suit onboard the boat.
All OzSail Vessel departures and itineraries are subject to weather and may be changed or cancelled at OzSail's discretion. OzSail reserves the right to substitute vessels without notice at any time and for any reason.
OzSail reserves the right to cancel any trip, or reduce trip duration, in any circumstances, including those which pose a safety risk to you, the OzSail vessel or crew, such as severe weather, including cyclones.
If an OzSail trip is cancelled by OzSail prior to or on the scheduled departure date, you will be referred back to the travel agent through which you booked your trip on an OzSail Vessel.
If your trip duration is reduced during the trip due to Unforeseen Circumstances, you may be offered a future trip on an OzSail Vessel, at no cost to you, depending on the amount of time by which your original trip on an OzSail Vessel was reduced and, subject to availability. You acknowledge that "Unforseen Circumstances" includes but is not limited to the following; inclement weather, issues pertaining to the OzSail Vessel and any medical emergency, such as injury to guests or crew.
You acknowledge that if you cancel your travel on an OzSail Vessel less than 21 days before the trip departure date, this will result in the forfeiture by you of the full trip price.
If you request a transfer of a trip departure date up to at least 72 hours before the day of scheduled departure this will incur a $30 transfer fee. No Transfers will be accepted under this 72 hr. period
We recommend you take out travel insurance
To see the operators full page of terms and conditions please see here
07 4946 4444book@redcatadventures.com.auwww.redcatadventures.com.auHave Questions ? Contact The Tour Company Directly On the Details Above Want To Book This Tour? Use The Operators Website Link Above To Make Live Bookings All Bookings Are Made Directly With The...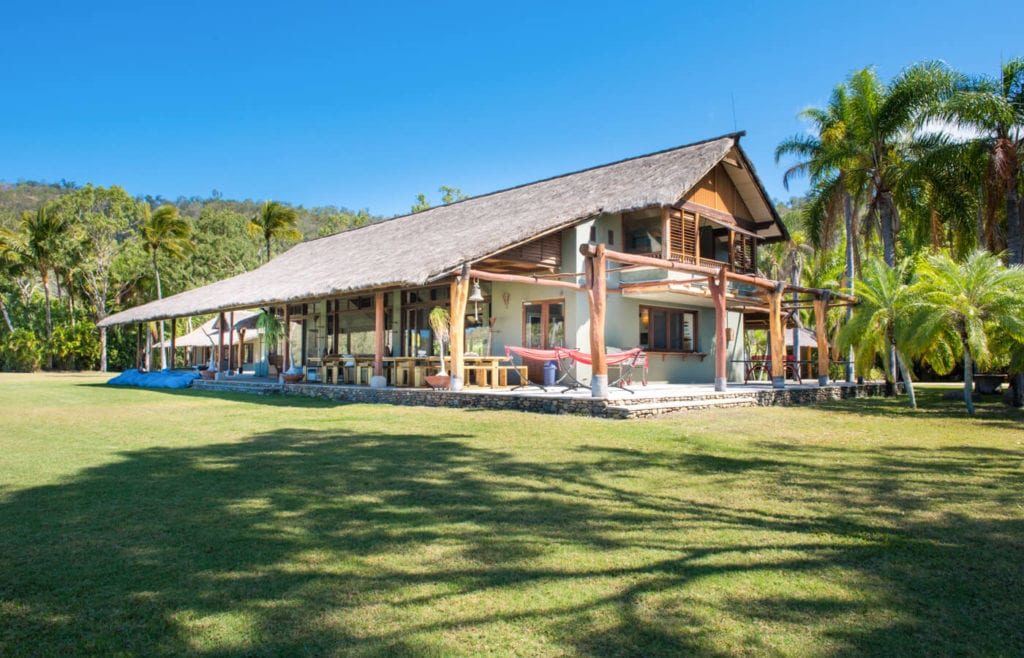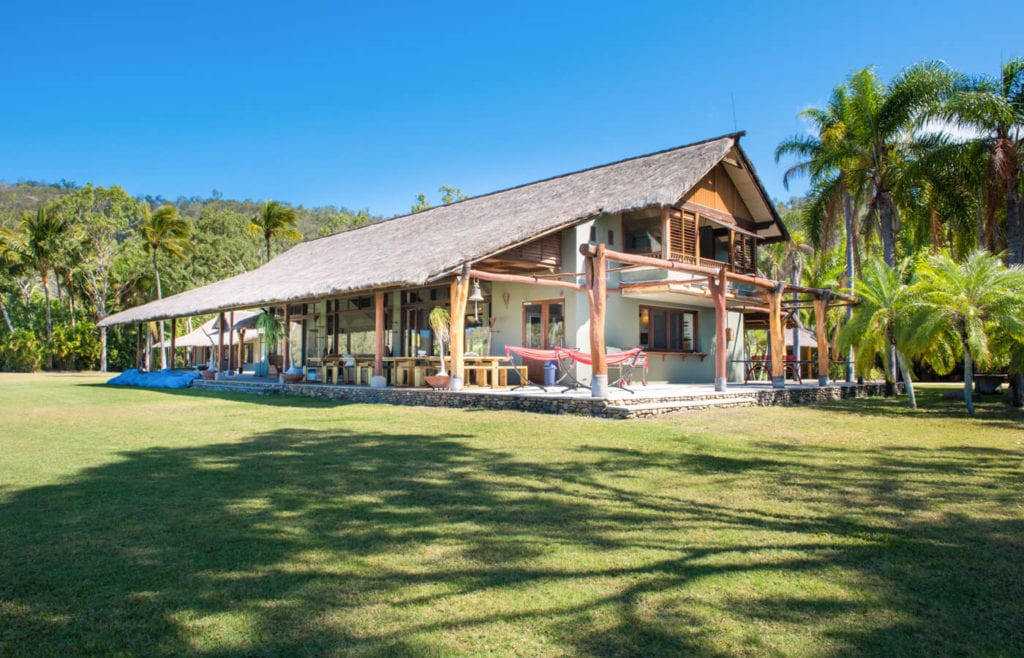 If you have any Questions about the Mandrake Whitsundays Tour please feel free to contact us between 8am to 7pm daily
Local Whitsundays Advice - We have the Answers You Need