Have Questions ? Contact The Tour Company Directly On the Details Above
Want To Book This Tour? Use The Book Now Button Below.
All Bookings Are Made Directly With The Tour Operator.
This Website Takes No Commission On Products Sold. We Guarantee All Tour Operators On This Website Get 100% Of The Money You Pay.
Apollo Whitsundays Tour Information
 From $589
3 Days 2 Nights Whitsundays Tour 
3 Day 2 Night Sailing Tour on an ex-racing maxi yacht with optional Scuba Diving. Apollo Whitsundays is the only true racing boat with the option to scuba dive around the islands. Enjoy a full 3 days exploring Whitehaven Beach, Hill inlet lookout plus snorkel and scuba dive the coral bays around the islands. Apollo has shared accommodation with single and double bunks, all food and snorkel equipment and wetsuits are provided. Scuba diving can be purchased onboard the boat for an extra fee (see below). Race boats like Apollo are an adventure that should be taken by every adventure traveler. If you want a real sailing tour on a real racing vessel then this is the trip for you.
Apollo Whitsundays Tour Details
Departure and Return
This Tour Departs Abell Point Marina, Airlie Beach, every Monday, and Friday at 8.00am. And returns 3 days later at 3.30pm
Guest and Crew Numbers
Apollo takes 27 guests and has 3 crew including a dive instructor
Locations Visited
Whitehaven Beach including the famous Hill Inlet Lookout on the Northern End. Snorkel and Scuba dive locations can include Luncheon Bay, Caves Cove, Blue Pearl Bay plus plenty of other Awesome destinations
Included in the price
All meals, Linen, Snorkel Equipment, Wetsuits, 1 Free Dive (30 min minimum)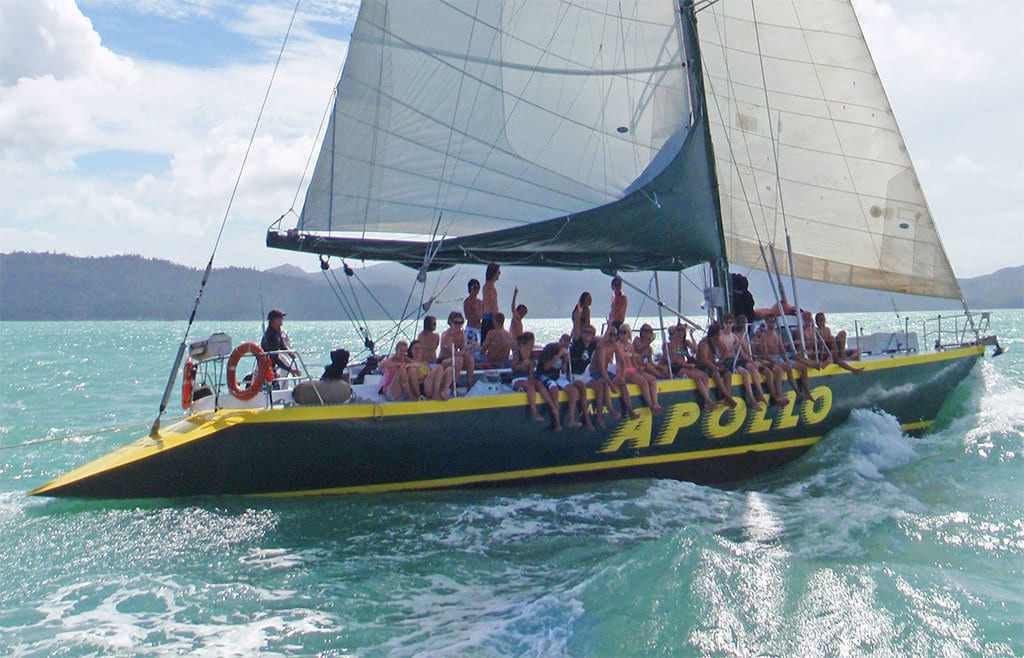 Whitehaven Beach
Apollo Whitsundays Tour visits Whitehaven Beach for around 3 hours. During this time you embark on a bush-walk from Tongue Point (northern end of Whitehaven), this walk takes around 15 minutes, once at the top you will experience Whitehaven Beach above on the viewing platform. This breathtaking view from here lets you see all 7 km of the beach as well as the world famous swirling sands that form the inlet
Snorkeling And Diving The Reef
During your 3 day tour, you will get at least 3 opportunities to snorkel the coral-filled bays on the coastal fringes of the islands. Here you can see turtles, Maori wrasse, batfish, parrot fish, clown fish (Nemo) plus plenty more! in most bays, the coral starts close to shore and is easily accessible by the small tender boats. For the nonconfident swimmers, there are flotation devices available for safety.
Scuba Diving
Apollo has 1 Free Dive included in the price ( subject to medical requirements) Optional extra dives can be purchased onboard with cash
– Introductory  & Certified Dives – $60
– Certified Night Dive – $70
– Certified Dive Package (1Night, 1Day) – $110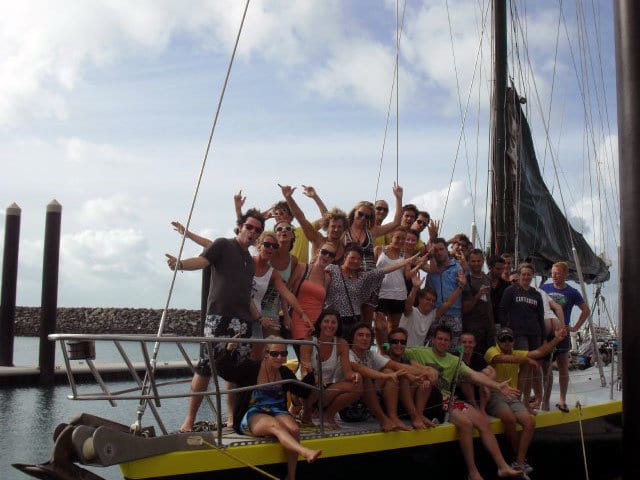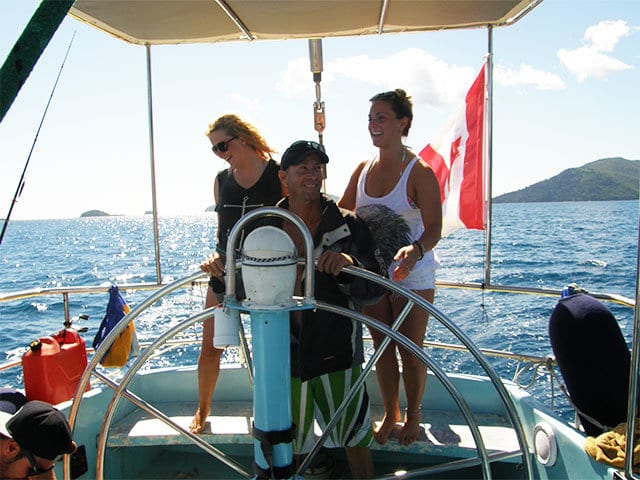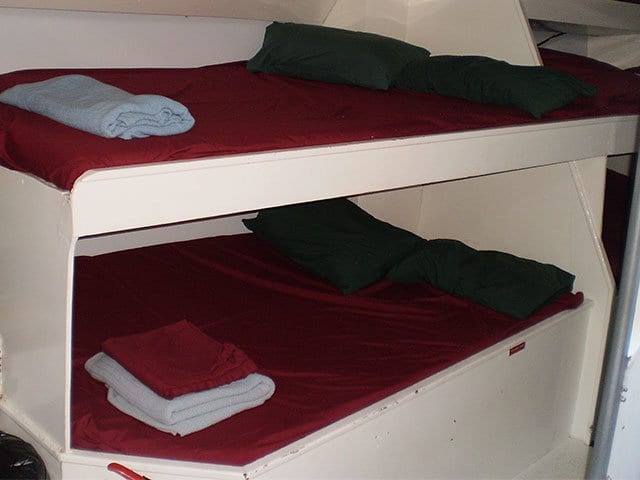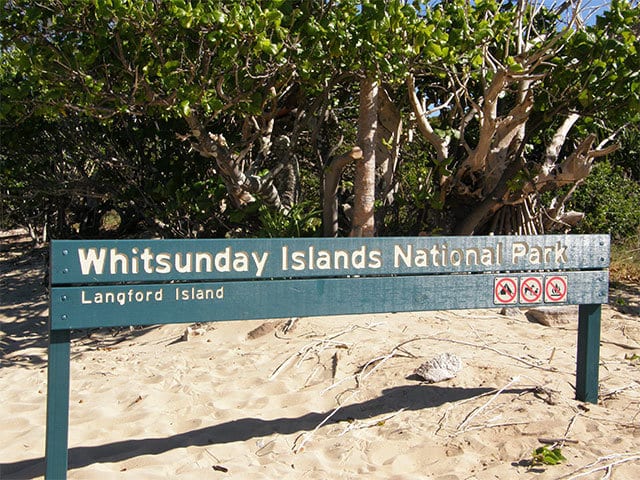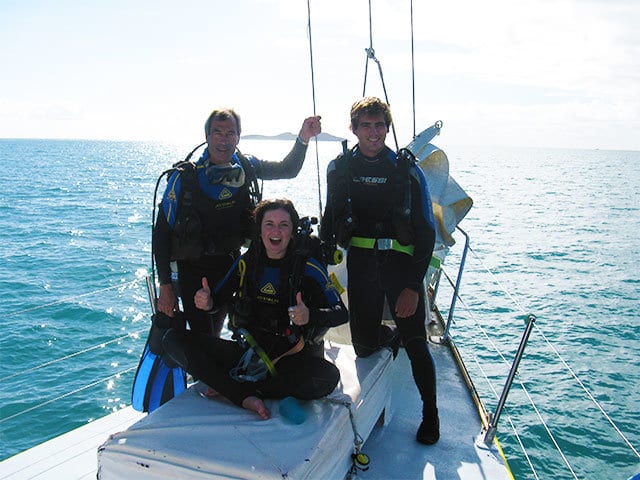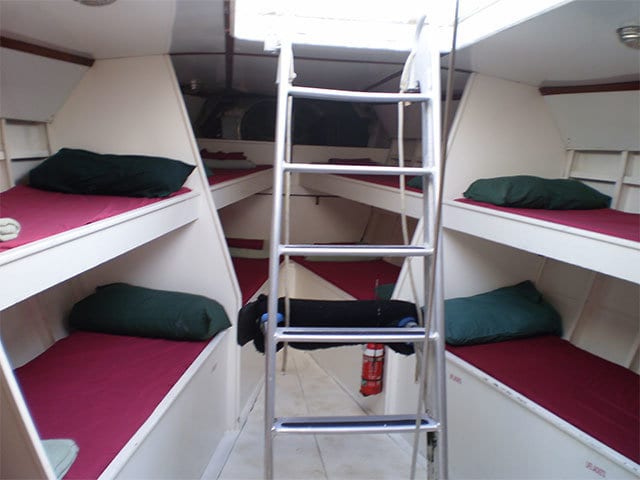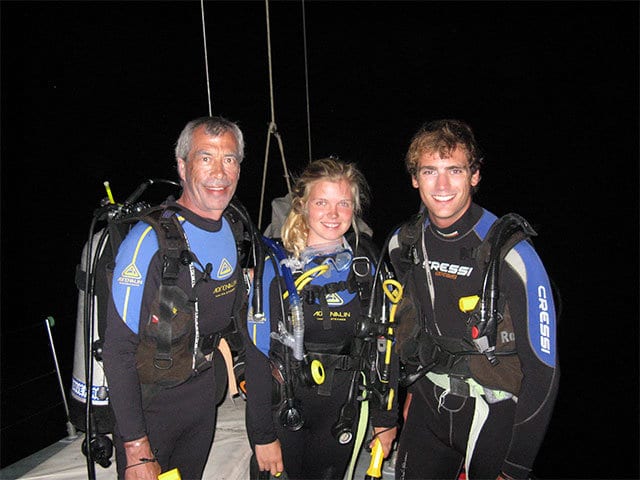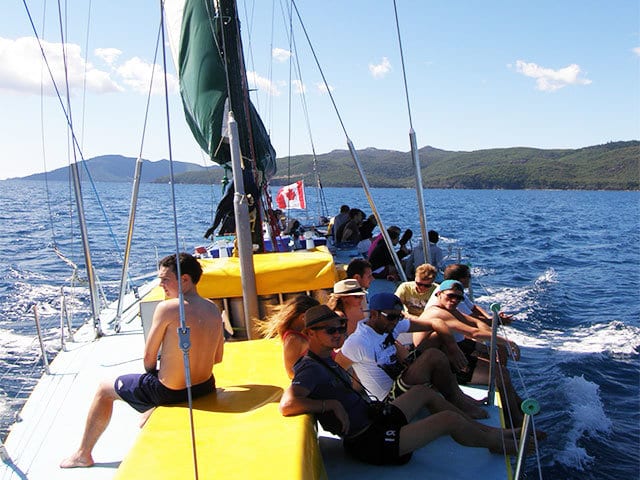 Pre-Departure Information For Apollo Whitsundays Trip
Precise Departure information will be emailed out to you by Apollo, this will include where to be and what to take – there will also be details for your online check-in
What To Take on Apollo Whitsundays Tour
Wet Weather Jacket is Recommended
Alcohol (NO GLASS AND NO RED WINE)
Towel
Warm Clothes for Cooler Nights
Water Bottle
Snacks
Hat
Sunscreen
Toiletries
Camera/Underwater Camera
IPOD/MP3'S
Extra costs:
-$10 (Cash Only) Special Dietary Requirements (eg. Vegetarian, Gluten Free)
-Additional Dives (Cash Only)
Apollo: 3 day/2 night Whitsundays Sailing (ALL INCLUSIVE EMC & Stinger Suit) – departs Airlie Beach Mondays & Fridays. Open tickets give 14 days notice to book.  Please reconfirm booking and dietary requirements/allergies 48 hours before travelling. Departure information will be emailed out. SLEEPING BAGS, LARGE BAGS AND ANY BAGS WITH ZIPPERS ARE NOT PERMITTED ON THE BOAT.  If any of these are brought to the boat, you will be charged a $20 storage fee per item as the items must be stored offsite
  British Defender Whitsundays 2 Day 2 Night Tour British Defender Whitsundays is built to race. This 2-day tour is for guests who want to be involved in sailing and learn the ropes. We are talking about an 83-foot Whitbread Around The World racing maxi; this boat...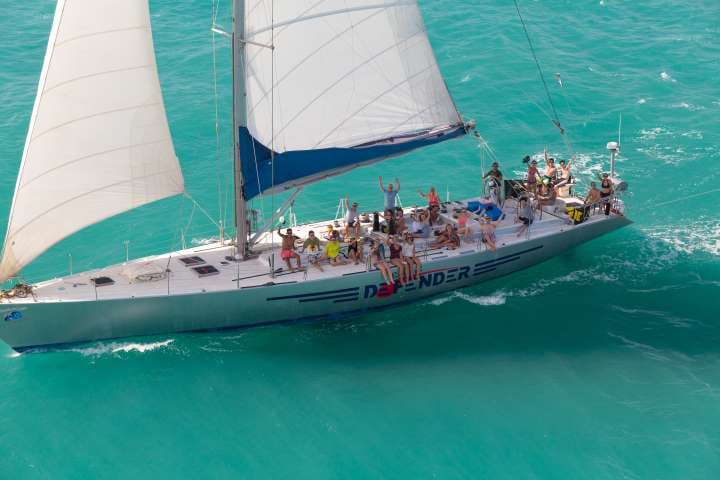 If you have any Questions about the Mandrake Whitsundays Tour please feel free to contact us between 8am to 7pm daily
Local Whitsundays Advice - We have the Answers You Need