Airlie Beach is one of the most amazing places in the world, somewhere that you must visit before you die. To cruise on a boat, the Whitsundays is something you will remember forever.
We have taken the time to list the best cruise tours on the Whitsundays leaving from Airlie Beach. All of these tours leave from the beach on a daily basis.
You can get tickets on the day of travel, however, it's much cheaper to book online right here before you travel.
There are so many things to do in the Whitsundays Islands, too much to fit into one day. We have a guide on Airlie Beach accommodation to help you discover the best options for you and your tour party.
We have options available for backpackers, students, families and even solo travelers looking for a more personalized experience.
The most popular cruises across the Whitsundays leaving from Airlie Beach include:
Freight Train Yacht Package
Blizzard Modern Yacht Package
Spank Me – Backpacker Sailing Tour
Entice – Luxury Overnight Yacht Tour
O'Nice Whitsundays Two Day Two Night Tour
The listed on our website visit the Great Barrier Reef, all snorkeling equipment is included in the price at no extra cost. Should you want to do some scuba diving there will be an added cost.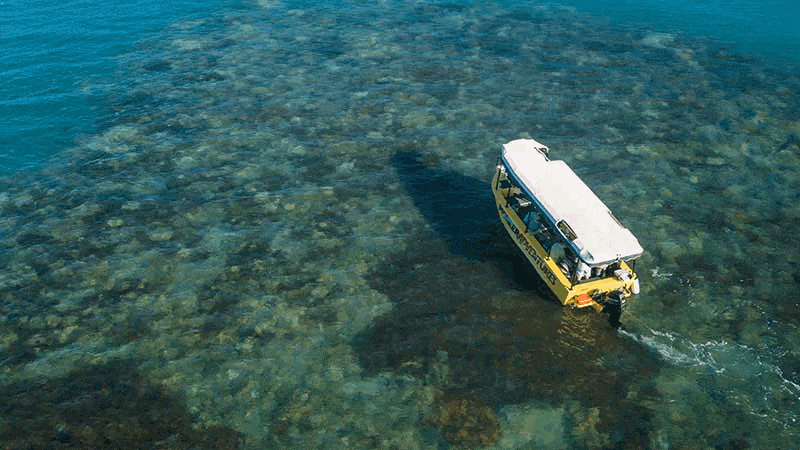 You can read more about any of the Whitsundays tours over at our homepage or around our blog, devoted to the area.
Cruise Whitsundays Airlie Beach Guide
We are here to help you discover the best travel experience around the Whitsundays.
Take a look at the video below to discover what you can see going on a cruise from Airlie Beach:
We have listed all the longest-running and most respectful tour operators in the area, we live in the Whitsundays and know exactly what you need to go with and stay away from.
Tours leave on a daily basis and range from half-day, full-day, and overnight sailing. Tours are available for solo travelers, couples, families, groups and private charters.
You can visit the amazing Whitehaven Beach, the Great Barrier Reef, enjoy bush walks and even do some snorkeling and paddleboarding in some of the most amazing beaches in the world.
There are a whopping 74 islands to explore in the Whitsundays and we will help you go to each and every one of them if you have the time to do so.
The 74 islands lie between the north coast and the Great Barrier reef, the overnight cruises cover all locations. The day tours cover the most idyllic locations.
You can book your entire trip with us and we will ensure you do not miss out on anything that is a must-see location.
The one-day cruises visit all the most iconic locations including the Great Barrier Reef and of course the highly famous Whitehaven Beach.
Want to cruise overnight, that's a great idea. Imagine spending a night under the stars right at the Great Barrier Reef, it's amazing and you can do just that.
The Whitsundays is a tropical paradise and is something that everyone should see in their lifetime, there is no other place in the world as beautiful as this.
The cost is absolutely rammed with amazing wildlife and marine life, many islands are not so popular and feel like you have your own private beach when you arrive.
Are you looking for the whitest sand beaches in the world? Then you have to go and take a look at Whitehaven Beach.
There are so many other things to do in the area, some amazing walks await you and most importantly the most stunning beaches the world has to offer.
It does not matter how much money you have to spend, you can have an amazing time on very little money.
Airlie Beach is alive day and night, it's a great place to party too. Students and backpackers can have a wail of a time on a very small budget, something they will never forget, ever.
We live in the Whitsundays and are here on live chat right now to answer any questions you might have about the area or about booking a cruise across the Whitsundays leaving from Airlie Beach.