Siska Whitsundays 2 Day 1 Night Tour
A fast, action-packed sailing adventure with Siska Whitsundays overnight tour. This sailing trip gets guests involved and active, they can help set the sails, have a turn on the helm and get great photos as they experience what it means to be on a racing maxi. This 2 Day 1 Night sailing tour is for genuine adventure seekers.
Tour Highlights
Visit Whitehaven Beach and Hill Inlet
Explore remote bays and coves around the islands
Snorkel coral filled bays with incredible sea life
Maxi Racing Yacht built to race
Fast action packed sailing 
Snorkel equipment included
24 passengers and 3 crew 
Suitable Tour For You?
This Tour is marketed at 18 to 40s and young at heart travellers. A sense of adventure is necessary as these maxi sailing yachts are a wet and wild sailing ride. 
Tour Departure
Departs: odd days of the month (e.g. 3rd, 15th, 27th)
Returns:
 4:00 pm the next day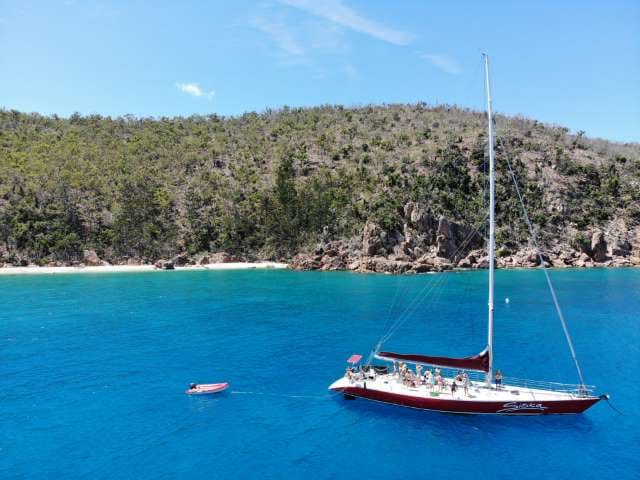 Information For Siska Whitsundays Tour
Guest and Crew Numbers – 
The tour takes 24 guests and 3 crew
Locations Visited
Whitehaven Beach – Hill Inlet Look Out – 2 Snorkel Locations 
Included in the price
Snorkelling equipment, stinger suits, 2 lunches 1 dinner 1 breakfast
Accommodation

  
Shared dorm rooms 
The Captain and crew will tell you information on the history of the Whitsunday Islands and the Marine Park. Siska Whitsundays tour will cover a large distance around the tropical islands thanks to the sailing performance and ability of this true Maxi Yacht. Making the best eco certification tour Maxi yachts use wind power as much as is possible. Maxi yachts have plenty of space for guests (2 London Red Buses could fit end to end on the deck of this Maxi!) Make life long friends with the other guests and enjoy a party on the end of the our. This tour is perfect for guests on a tight east coast schudle 
This Whitsundays Tour Features
 Whitehaven Beach
Siska Whitsundays Tour visits Whitehaven Beach for around 2 hours. During this time you embark on a bush-walk from Tongue Point (northern end of Whitehaven), this walk takes approximately 15 minutes, once at the top you will experience Whitehaven Beach above on the viewing platform. This breathtaking view from here lets you see all 7 km of the beach as well as the world famous swirling sands that form the inlet
Snorkelling 
During your two day tour, you will get at least three opportunities to snorkel the coral-filled bays on the coastal fringes of the islands. You also have the option to Scuba Dive for an extra cost. Here you can see turtles, Maori wrasse, batfish, parrot fish, clown fish (Nemo) plus plenty more! In most bays, the coral starts close to shore and is easily accessible by the small tender boats. For the nonconfident swimmers, there are noodles and flotation devices available for safety.
Sailing
The crew are more than happy to teach you the basics of sailing. Get involved in helping the crew hoist the mainsail and headsail. The qualified team on board will give you lessons, and if you're lucky, you may get to stand at the helm and steer the boat towards your next destination. This is optional if you do not wish to participate you can get just lye back and enjoy the ride. It's important to note, sailing participation depends on the weather.
Alcohol Policy
Guests can bring your own alcohol, wine in bottles is ok, but beer/cider/UDL's etc in cans only please. Whitsunday Prima does not sell soft drinks or bottled water.
Luggage Policy
Guests are asked to limit luggage. Please pack in soft sided zipless bag. We provide dry bags hire; for a deposit of $50 (cash only) which will be refunded on return. We also provide luggage storage at the Explore Whitsundays Reservations Office for $10 per person.
What to Bring
Bring clothes, towel, toiletries, hat, swimwear, sunscreen, jacket/sweater, camera, sunglasses, runners or sandals for island walks, alcohol and soft drinks.
Check-In Process
All guests are kindly requested to check in 48hours prior to departure. This can be done online at https://checkin.explorewhitsundays.com/ or in person at Shop 1, 4 Airlie Esplanade, Airlie Beach. Guests will need to collect a boarding pass from the Explore Whitsundays Reservations Office in town minimum 2 hours before departure. If the guest has any questions, they can call: 07 4967 7555.
Transfers / Meeting Point
Transfers are not included. Customers must make their own way to Abell Point Marina (South End) by 12.30pm.
Parking
Guests who drive, can park cars at Abell Point Marina. A fee applies to park at this marina, and guests purchase parking tickets from the machines in the car park (credit cards or coins) at own cost.
Private Charters
Holiday Fees 
Once-off fee of $40 local payment p/p for cruises over 24 or 25 Dec 2019.
Once-off fee of $20 local payment p/p for cruises departing on Good Friday, Easter Saturday, Easter Sunday or Easter Monday.
Cancellation Policy for Individual Travellers.
We RECOMMEND ALL GUESTS have Travel Insurance which covers Cancellations.
EXTENDED / OVERNIGHT TOUR CANCELLATIONS
Cancellations from 30 to 60 days of departure will result in a loss of 25% of the ticket price.
14 to 30 Days before departure, loss of 50% of the ticket price.
14 days to departure will result in forfeit of full trip fees.
Where a customer cancels and full payment has been made, and we can resell the space on the departure, we will refund the ticket price less 20% (not including commissions or bank fees).
The Operator cannot guarantee a refund of the travel agent deposit component in any refund situation.
POSTPONEMENT/TRANSFER of a trip by an individual will be allowed 14 days prior to departure, so long as we have capacity on the alternative date. An Admin Fee ($40) may be applied to postponements or transfers. Postponements under 14 days before departure will be given due consideration based on the merit of the circumstances causing the postponement, such as a medical emergency. In all cases, the best advise for a customer is to hold applicable travel insurance and the final discretion remains with the Operator of the tour.
Please advise guests that the sooner they speak to us in regard to possible delays the easier it is to find suitable options for our guest
TRAVEL INSURANCE The Operator strongly recommends that guests have travel insurance to:
cover valuable items (eg. Cameras, Luggage)
protect against unforeseen flight or coach cancellations, road closures or late arrival into Airlie Beach for any reason which subsequently leads to missing the scheduled departure time,
cover medical conditions that may occur during carriage, and the associated extra costs of accessing medical care around the islands, including returning to port or emergency air evacuation.
cover against an emergency where you need to return to port urgently, eg. a family member becomes very ill,
cover against full ticket refunds, including the agent commissions component.
Please ensure that the guests understand the details of the cover included for the Travel Insurance to ensure that it covers the above, for their peace of mind.
LIABILITY
Guests should note that sailing, snorkelling and aquatic activities can be a dangerous and while our crew will make every effort to ensure guest safety, Explore Whitsundays and the Operator cannot be accountable for actions of guests that are beyond crew control. Guests will be required to complete a pre-departure questionnaire, and sign a travel agreement during the check-in process. Guests should be aware that marine stingers and other marine life live in the oceans. The Operators have the applicable Shipowners insurance to cover public liability for our guests and staff. A Copy of the certificate will be forwarded if required.
ITINERARIES AND WEATHER
The Operator reserves the right to alter the tour or the itinerary of any of its tours and organise alternative carriers to those advertised if necessary. The Operator will always consider the safety of guests and staff and as a result, some of the Whitsunday Icons may not be visited if the wind, visibility or wave/tidal conditions are not suitable or parts of the park have been closed by the managing authority. If it is raining, our tours still operate, as the guests can still experience the Whitsundays, including swimming and bushwalking. If the winds are light, the tours will still run, however, it will be necessary to use the motors on the boats to get to the stops around the islands. We do not provide any guarantee that the winds will be consistent and from the correct direction to make sailing always possible. The Whitsundays is deemed partially smooth waters and tours will only be cancelled if the Regional Harbour Master closes the area due to gale warnings or the Operator deems it unsafe to travel. If tour cancellations are necessary and ticket balance payment or pro-rated refunds are approved, the amount being paid for the ticket to the operator will be refunded. Explore Whitsundays does not cover additional costs over or above the ticket amount. We do not guarantee a refund of the travel agent commission component or any other costs associated with the guest's travel arrangements.
MINIMUM GUEST NUMBERS
Where we do not meet the minimum number of guests to operate a service, it may, therefore, be necessary to cancel a scheduled departure and to offer an alternative TOUR of a similar or higher standard, or alternatively refund the amount being paid to the operator for that tour. We do not guarantee a refund of the travel agent commission component. Where a tour of lesser standard is arranged, any difference in the ticket prices will be refunded.
DIETS
While we cater to basic diet requests, eg. Vegetarian, guests must be aware that in confined space on yachts with limited resources we may not be able to meet all guest needs. Special food or diet requests may incur an extra local payment.
LUGGAGE
Guests are asked to limit luggage as storage on yachts is minimal. Guests should pack in soft-sided bags, NO Trolley bags, please. Tours on Solway Lass, guests will be provided with a soft bag to pack-in at check-in. Guests with luggage to the store can store at our check-in office for a small fee. Guests should pack in a small soft bag with no zippers.
GUEST BEHAVIOUR
The Operator has the right to refuse to board of guests who arrive intoxicated or who appear to be under the influence of illegal substances. While on Tour, Guests must abide by instructions from the Crew. Guests must also abide by the Law and public nuisance, harassment, abusing our staff or anti-social behaviour will not be tolerated. Guests who refuse to follow instructions and jeopardise the safety and security of Crew, Guests, Themselves or the Vessel may be restrained and / or removed from the tour. All associated costs of removal will be borne by the guest and no refund of ticket monies will be provided.
ENGLISH LANGUAGE COMPREHENSION
Because many of the tours we offer are low guest numbers and some with 2 crew, it is very important that the guests have basic English understanding. Guests will spend time snorkelling and swimming and it is critical for their safety that they follow the instructions from the crew delivered in English, while they are participating in the activities. If customers cannot understand English, it is important that a companion travelling can speak English and translate for the non-English speaking guest. We do have snorkelling summaries in other languages, which are provided for guests to read. If guests have any concerns at all, please contact us before departure and speak to the operator before departing.
OPEN DATED VOUCHERS
Are accepted for 2 days 1 night and 2 days 2 night Maxi Sailing and our 3 days 2-night Adventure Sailing. Vouchers are valid for 12 months from Issue Date.
Please advise guests travelling on Open Dated Vouchers to book 14 days in advance. The earlier guests book their tour, the better chance they have of getting the date they request.
Guests should email res@explorewhitsundays.com or ph: 07 4967 7555 with their booking travel date request. Guests will need to quote their booking reference number at the time of making the request.
GUEST BED OR CABIN ALLOCATION
We will always try our best to accommodate our guest's cabin requests, however, due to operational issues we can never 100% guarantee that the requested cabin or bed will be available. In the situation where a class of cabin is not available and if a downgrade was the case, a refund of the difference in ticket price would be made. Where multi-share cabin classes are advertised and ticket prices are the same, we cannot guarantee the number of beds in the Multi-Share cabin. Where multi-share cabin fares are selected, and the guests do not wish to have other guests in the cabin, the only way to guarantee the cabin for the sole use of the party is to pay for the additional bed in the cabin.
CHECK OUT TIMES
The Operator will ask guests to vacate their accommodation and pack up their luggage on the final day, to allow commencement of accommodation servicing.
For 2 Day 1 Night, 2 Night and 3 Night Tours, on the final morning after breakfast, guests will be asked for their linen and may be asked to pack up their personal belongings
All guests are kindly requested to check in 48hours prior to departure. This can be done online at https://checkin.explorewhitsundays.com/ or in person at Shop 1, 4 Airlie Esplanade, Airlie Beach. Guests will need to collect a boarding pass from the Explore Whitsundays Reservations Office in town minimum 2 hours before departure. If the guest has any questions, they can call: 07 4967 7555.
More 2 Day Tours You May Like
Online booking for Whitsundays 3 day tours with lowest package price finder. Take a look at our price guide and tour deals to find the best option for you and your party. We have packages available for families, party lovers, backpackers and students, solo...
Read More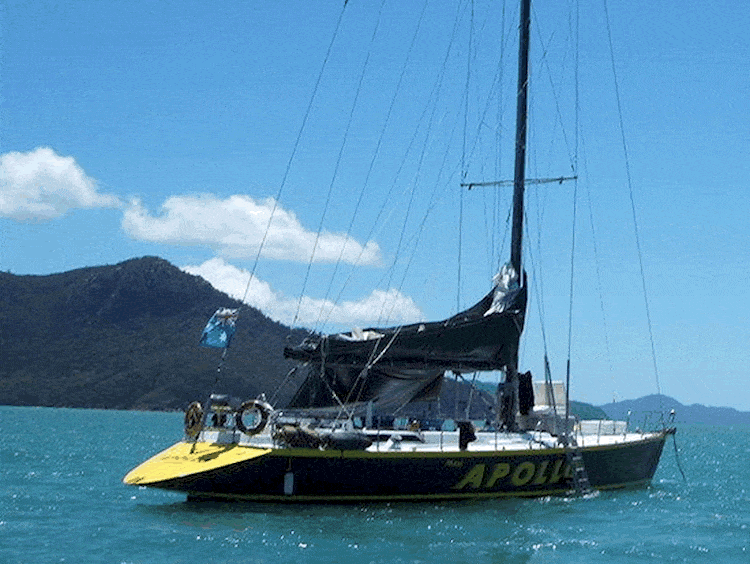 Online booking for Whitsundays 3 day tours with lowest package price finder. Take a look at our price guide and tour deals to find the best option for you and your party. We have packages available for families, party lovers, backpackers and students, solo...
Read More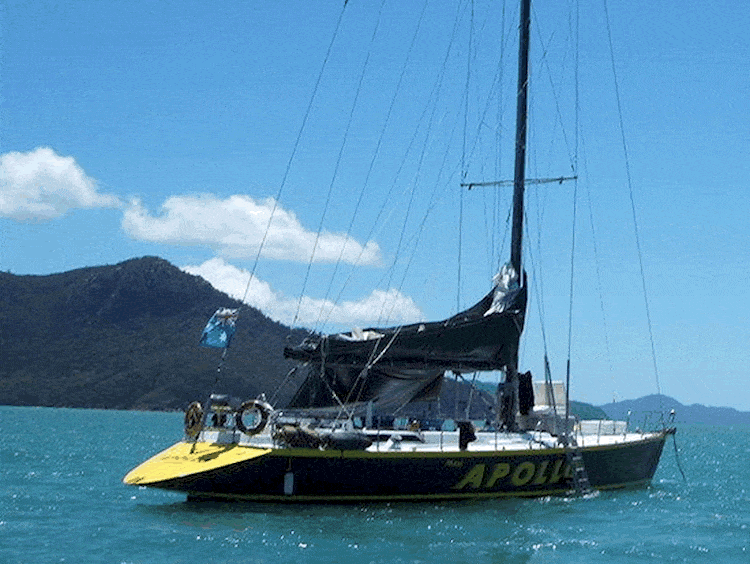 Price guide and list of all Whitsundays boat tours overnight options available. Find the lowest ticket prices and book online right here. Hassle free way to book Whitsundays tours. Simply select the package you like the look of, choose your travel dates and pay....
Read More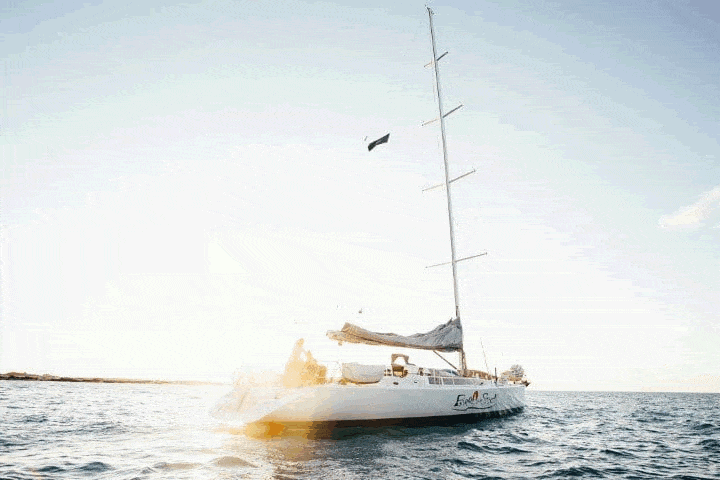 List of all Whitsundays jet boat tours leaving from Airlie Beach. Price guide, tour reviews and online booking available. We have packages available for half day tours, full day and overnight. All equipment is provided, including refreshments at no extra cost. The...
Read More